A little more than $2 million in state grant money is coming to fund conservation and outdoor recreation projects in Lancaster County.
In all, eight projects are receiving Community Conservation Partnerships funding through the Department of Conservation & Natural Resources. Six are entirely within Lancaster County, while one involves the Susquehanna Riverlands in Lancaster and York counties. Three of the grants, totaling $651,237, went to the Lancaster Conservancy.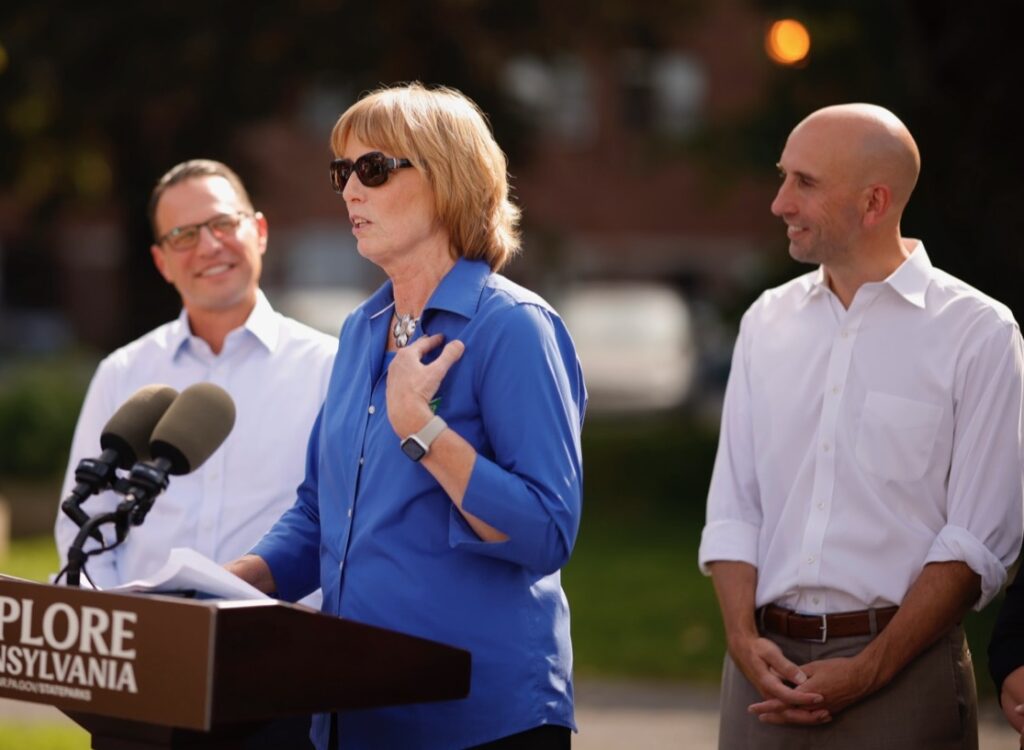 They are among 225 announced statewide in early October. Collectively, they are receiving $52.5 million.
"These projects will fund critical improvements to local parks, river access and trails across the Commonwealth, which will bring outdoor recreation amenities closer to home and improve access in our communities," DCNR Secretary Cindy Adams Dunn said at a media event in Bethlehem.
The local awards are as follows:
East Petersburg Borough: Renovation of East Petersburg Community Park. ($250,000)
Lancaster Conservancy:

Renovation of Climbers Run Nature Center in Martic Township. ($200,000)

Restoration and enhancement of the wildflower trail at Shenks Ferry Wildflower Preserve in Conestoga Township. ($151,237)
Support for the Susquehanna Riverlands Conservation Landscape in Lancaster and York counties, including natural land protection, education and outreach and a mini grant program. ($300,000)

Little Conestoga Creek Foundation: Development of a trail in Noel Dorwart Park in East Hempfield Township as part of the Little Conestoga Blue-Green Corridor restoration project. ($500,000)
Manheim Township: Addition of a boat launch and other enhancements to Perelman Park. ($422,800)
Quarryville Borough: Construction of a spur connecting the Enola Low Grade Trail in Providence Township to the borough at Geiger Alley. ($250,000)