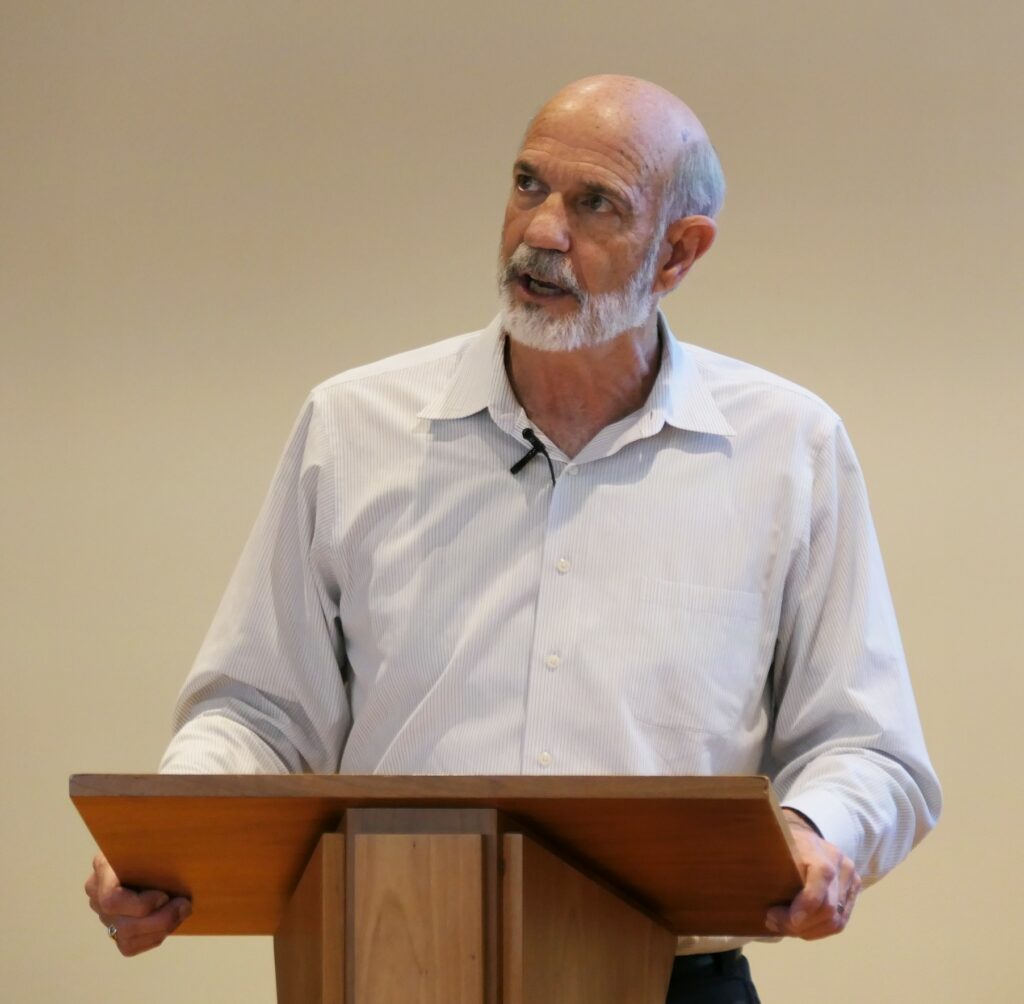 People in Lancaster County have grown up thinking of local streams as "dirty little runoffs," John Cox said. They're used to the Conestoga River being a muddy brown.
"We don't realize our streams don't have to be this way," he said. They can be restored, he contends, and if they are, the benefits will be enormous.
Cox, current board chair and retired president and CEO of Turkey Hill Dairy, is senior adviser to the Lancaster Clean Water Partners. He spoke at the Hourglass Foundation's First Friday Forum about the effort under way at one local stream: the Little Conestoga Creek. He was joined by Brent Good, a landscape architect and senior project manager with ELA Group; and Cory Rathman, an engineer and project manager with LandStudies.
Cleared land, compromised streams
Before European settlement, creeks throughout Lancaster County and the Eastern seaboard wound their way slowly and gently through shallow wetlands. But when farmers and loggers cleared forests and built dams and mills, that changed stormwater runoff and stream flow patterns.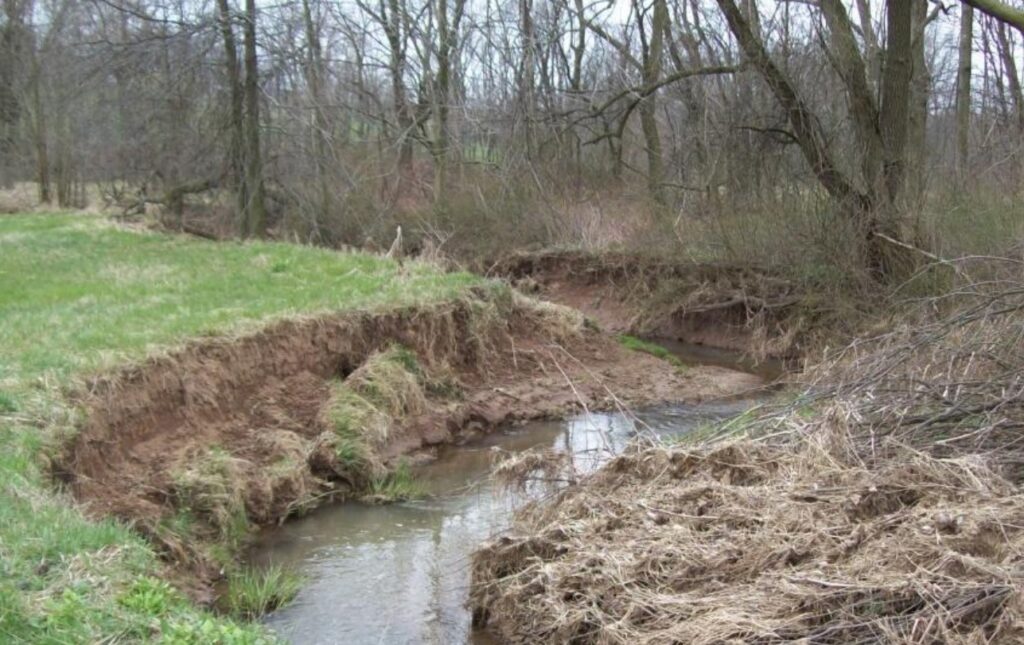 Today, the typical local creek flows through a gully surrounded by high banks. That's the result of erosion, Rathman said. Those embankments result from centuries of sediment accumulation — topsoil washed out of surrounding fields.
The Little Conestoga Creek Blue/Green Corridor Project aims to restore 1.3 miles of its namesake waterway, from the point where it crosses under Shreiner Station Road near Swarr Run Road to just south of Marietta Avenue near the Conestoga House. It is the county's largest such project to date.
The work will involve excavating those banks, transforming them into gentle slopes and replanting them with vegetation. When it's done, the 1.3 miles of stream will be surrounded by 19 acres of wetland, part of a 24-acre floodplain with dramatically enhanced absorption capacity.
The result will be 1.2 million fewer pounds of sediment a year flowing downstream into the Conestoga River, as well as nearly 5,000 fewer pounds of nitrogen and nearly 1,000 fewer pounds of phosphorous from fertilizer.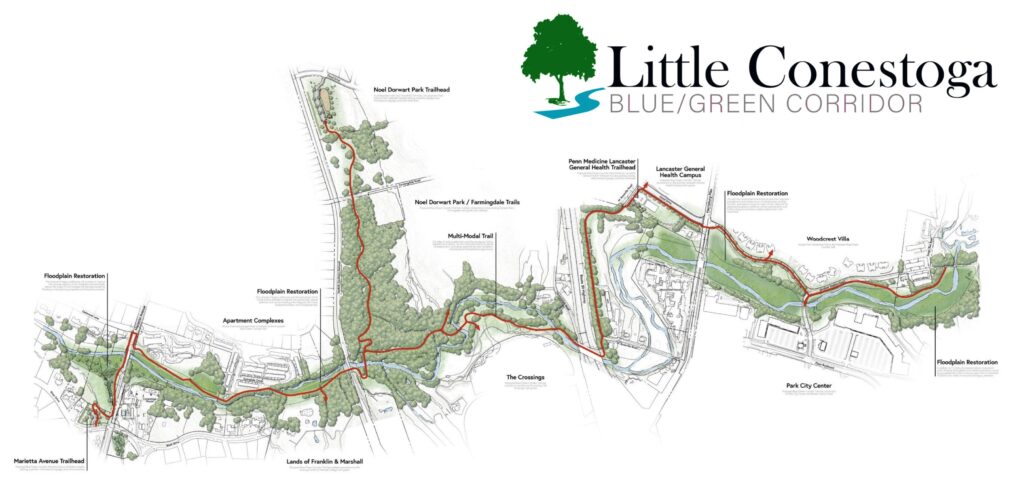 ADA trail
Water restoration is the Blue/Green project's "blue" component. The "green" component is a 12-foot-wide trail that will wind along the creek, with a spur extending to Noel Dorwart Park. All 2.7 miles will be fully handicap accessible, with benches and educational signage.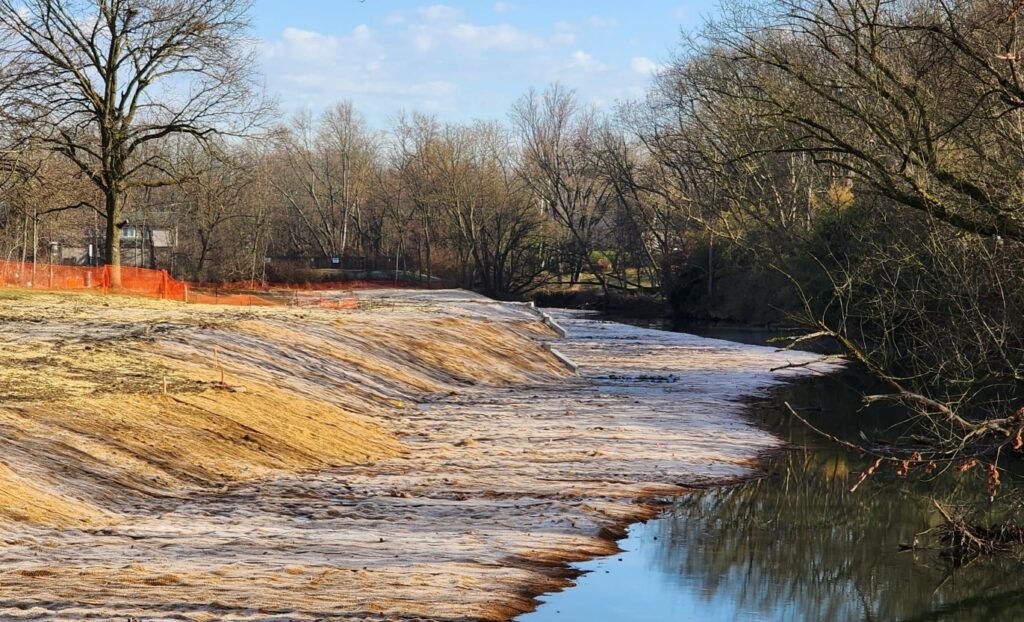 The project, which dates to 2019, is sponsored by the Steinman Foundation, which provided more than $1 million of funding to launch it. There are 40 landowners involved and four municipalities: East Hempfield Township Lancaster Township, Manheim Township and a small section of Lancaster city. That's a lot of stakeholders to coordinate, but the project has enjoyed an encouraging level of buy-in and cooperation, the three men said.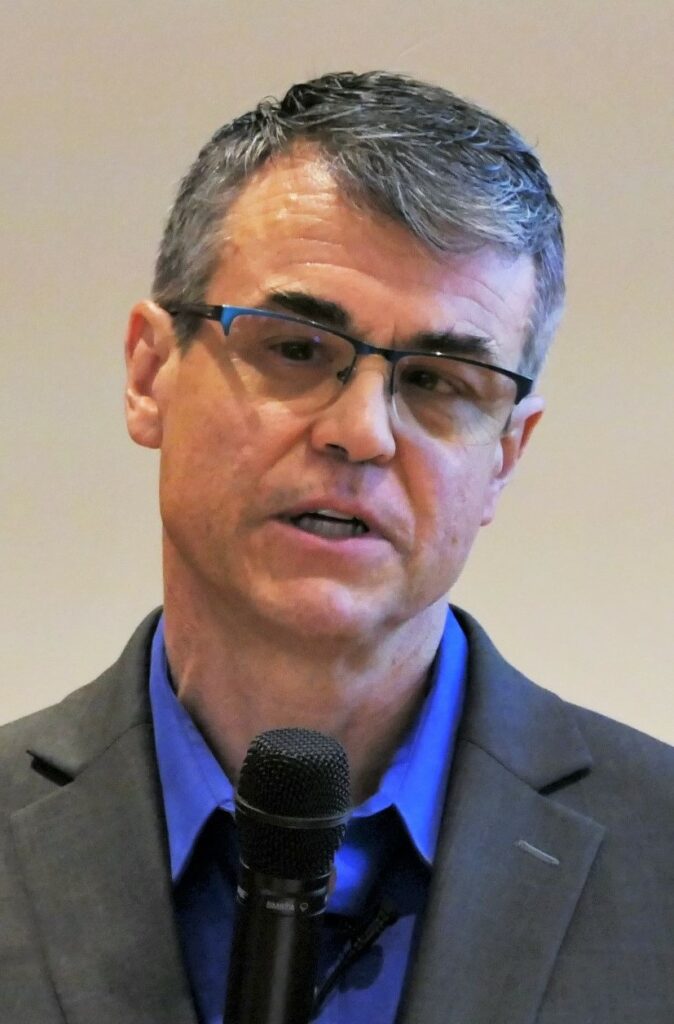 The estimated budget is around $18 million, Good and Rathman told One United Lancaster after the presentation. That's up by $4 million since late 2021; they said the reasons include the Dorwart Park trail extension, which is an addition to the original plan; and a somewhat more ambitious scope for the restoration work.
Funding is coming from a mix of public and private sources. About 60% of the amount needed for the stream restoration has been secured, Cox said, and the team has a "very clean line of sight" toward the remaining 40%. Funding for the trail construction is about 80% to 85% "in sight," he said, noting the need for about $2 million in local match toward a $6 million total.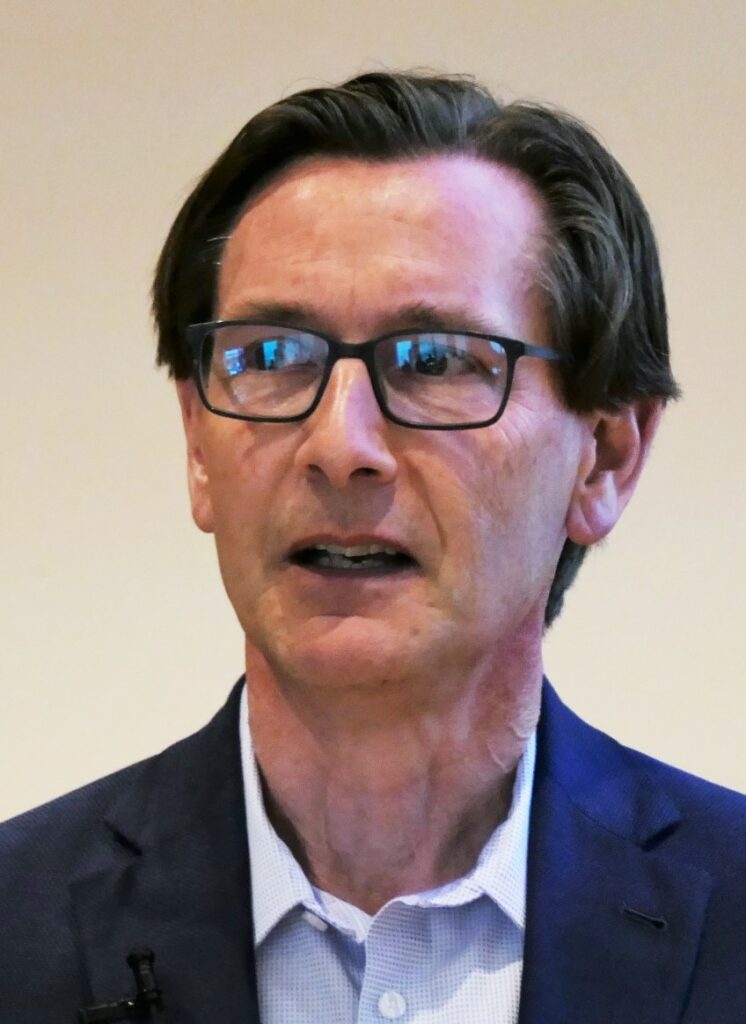 Completion of the stream restoration work is expected by the end of 2026. Trail construction will most likely extend into 2027, Rathman said.
Cox envisions the project serving as a model and catalyst for similar ones around the county. In a couple of decades, he enthused, people could be swimming and kayaking in a pristine Conestoga River, and enjoying a couple of hundred miles of recreation trails.
Think what that would mean, he said, not only for the local environment but for quality of life, economic development and encouraging young people to stay and build their careers here.
The first steps toward that future are being taken now, he said: "It's phenomenal."