"It seems like this is very rushed," Lancaster resident Suzy Hoover told City Council Wednesday evening.
Hoover's concern came up repeatedly during the public comment portion of council's special meeting on home rule. Residents expressed consternation that council members will be voting Monday on the first step of a process first broached publicly less than a week ago in Mayor Danene Sorace's State of the City address.
Yes, there is a sense of urgency, Sorace responded. But a "yea" vote from council on Monday would merely launch a discussion, not end it, she said. As things advance, City Hall will make every effort to involve, educate and listen to the community, Sorace pledged.
About home rule
Home rule is a way for counties and municipalities to secure more autonomy and flexibility in their governance by drafting a local charter that supersedes the standard framework laid out in state law.
In particular, although home rule jurisdictions can't impose new taxes, the arrangement allows them to lift the state's tight caps on two levies: The earned income tax, or EIT, and the realty transfer tax.
That's the one and only reason she's asking City Council and the community to consider home rule, Sorace said.
Lancaster's property tax base is flat, so the only way to increase revenue there is to raise tax rates. That burdens homeowners, especially senior citizens on fixed incomes.
"We can't keep going back to that well over and owner again," she said.
City incomes, conversely, are growing steadily. Shifting some of the tax burden to the EIT would be more equitable and would give the city the fiscal breathing room it needs, the mayor said.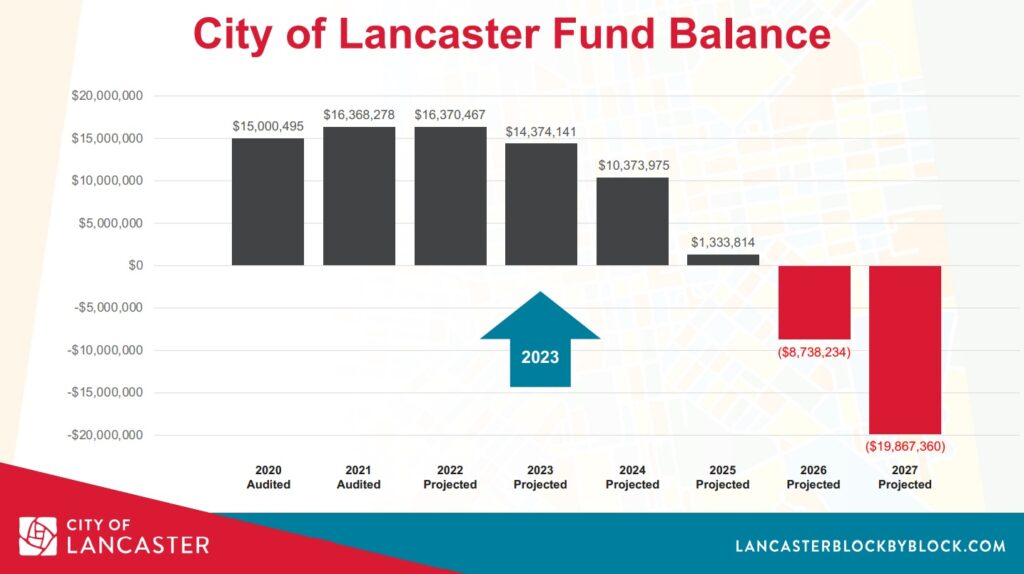 To be sure, cutting expenses is part of the equation. The city continually seeks operating efficiencies, but the city can't cut its way to fiscal health without curtailing services to a level below what residents expect and deserve, the mayor said.
Right now, the city is filling its budget gap with revenue from the federal American Rescue Plan Act. After 2024, that money goes away; as soon as 2026, the city will be facing a projected $8.7 million deficit. That's why the home rule discussion has to start now, Sorace said.
Not a new problem
If the home rule idea moves forward, it will be vital for the members of the commission that spearheads it to be representative of the city, resident Justin Kenel said.
The tight turnaround between Thursday's State of the City announcement and Monday's vote places City Council in a "difficult position," former Mayor Art Morris said. It and the broader community deserved to hear earlier, in December or early January, that home rule was on the table.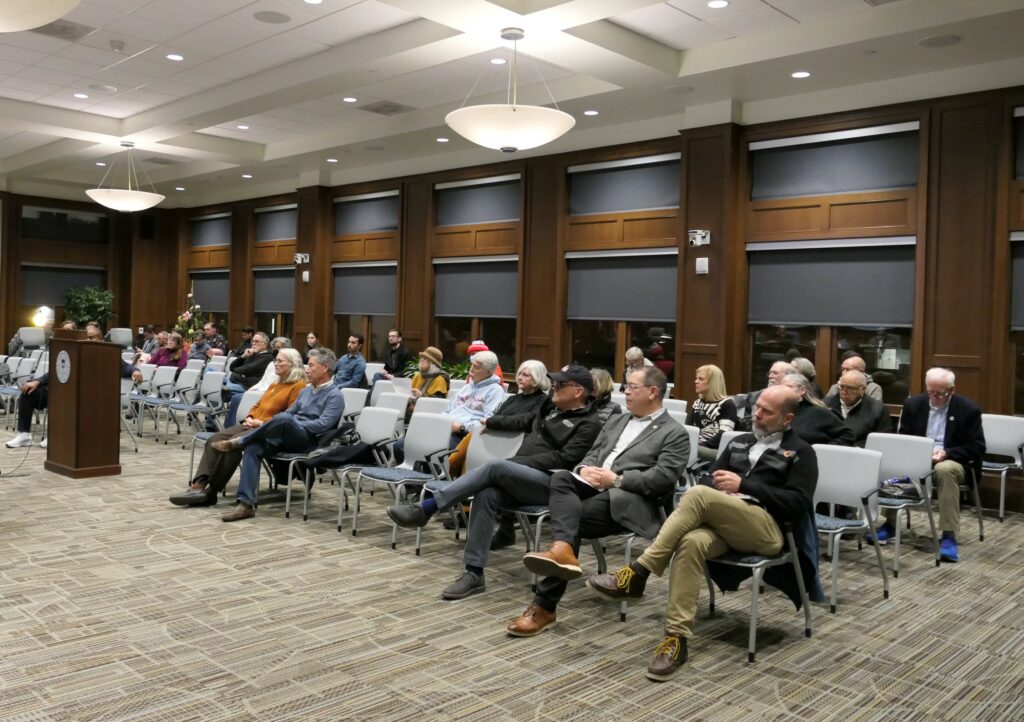 "You would be better served waiting for another time to do this and to do it right," he said.
The fundamental challenge of balancing city expenses against property taxes isn't new, he said: It has existed for decades, including during his time leading the city from 1980 to 1990.
Resident Andrew Marshall said raising the EIT will burden working families, while the investment income earned by the city's wealthiest occupants will remain untouched.
"You guys have no idea what this home rule thing is," he said. "… Give it some time and figure it out."
Other residents were more supportive of the idea, agreeing the city's options are limited.
Sorace said she would love to have alternatives such as an alcohol tax, which would be paid by visitors as well as residents and which would help offset some of the costs associated with policing the city's nightlife. But "Harrisburg, frankly, isn't listening to us," she said.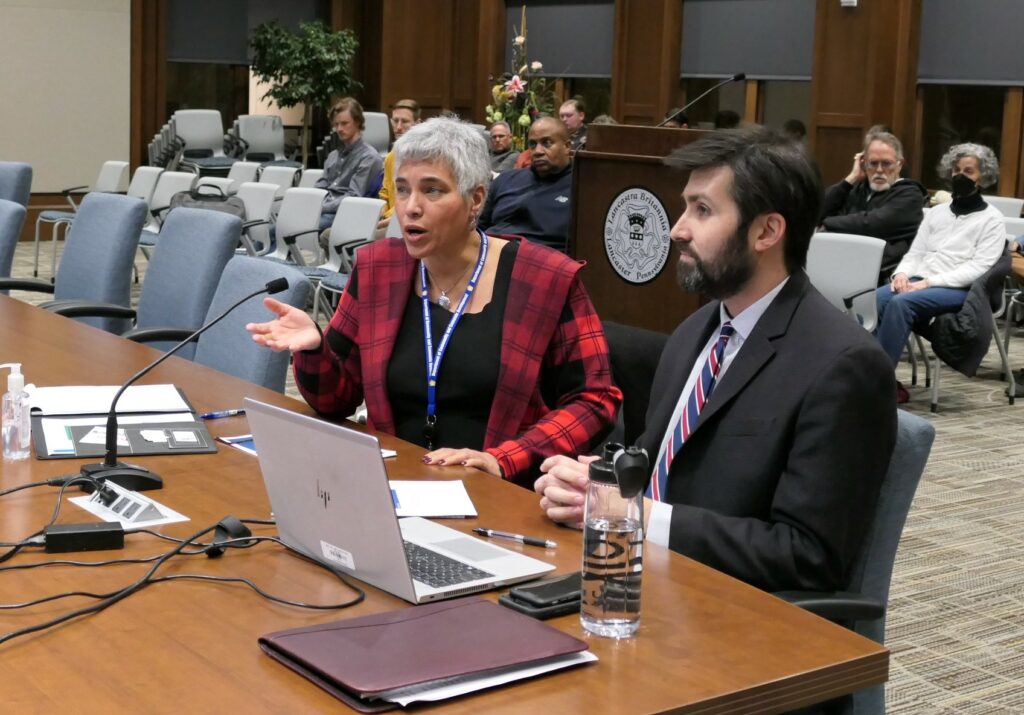 Shifting to home rule: Lengthy process has several veto points
City Council is scheduled to vote Monday on an ordinance that would put a referendum about home rule on the May primary. The meeting is scheduled for 5:30 at City Hall, 120 N. Duke St.
Council has a tight timeframe because of deadlines in election law. If it doesn't take action shortly, the referendum can't take place until November.
If council's ordinance passes, voters will be asked if a nine-member commission should be formed to study home rule. (Jurisdictions can also chose commissions of seven or 11.) They will also select the commission's membership. Would-be commission members will have three weeks to circulate nominating petitions to be on the May ballot.
If the referendum fails, the same question can't be put to voters again for five years.
If the commission is authorized, it will have nine months to study the local government and decide if home rule would be appropriate. If it decides yes, members will have up to nine more months to draft a charter.
Grant funds would be available to offset the costs involved, said Andrew Sheaf, local government policy manager at the Department of Community & Economic Development, whose presentation kicked off Wednesday's special meeting.
The charter then goes to voters in a second referendum, to be implemented if they approve it.
Thus, if City Council approves its ordinance on Monday, voters approve the referendum, and the resulting commission recommends and drafts a home rule charter, it would potentially go before voters in the November 2024 election, Sheaf said. If it passes, it would take effect at the start of 2025.
November 2024 is a presidential election, which typically produces the highest turnout in the four-year election cycle, noted Peter Scudner, a businessman and city property owner.
Significantly, 2025 will be the first year since the pandemic that City Hall won't have American Rescue Plan Act funds available to plug its budget gap. It is planning to use $6 million from ARPA this year and another $6 million in 2024.
Absent a tax increase, the administration's projections show it burning through its reserves in 2025 and plunging $8.7 million into the red in 2026.
Without home rule, the city would likely have to raise property taxes sharply. With home rule, City Council would have the option to include an increase in the earned income tax, or EIT, and/or the realty transfer tax, as part of the budget.
"If home rule passes in November 2024, you could pass a budget in 2024 with the anticipation that you'd have the authority to levy that higher rate starting January 2025," Sheaf said in a follow-up email.