Two years ago, Amer Al-Fayadh arrived at the Manor Township Police station, where he had scheduled a child safety seat check.
No one else was in the parking lot. He was wearing a shemagh, a traditional Arabic head covering. He felt conspicuous, and wondered if passers-by would view him suspiciously.
Everything went fine, but it got him to thinking: Refugees and immigrants who don't speak English would probably be even more apprehensive than he was. Police officers, too, might be uncertain about how to deal with immigrants and the language barriers involved.
Al-Fayadh, a former refugee from Iraq, is the founder of Communication Essentials, which provides translation and cross-cultural consulting services. He has consulted on Lancaster city's language access services and partnered with United Way of Lancaster County last year on the Lancaster Language Justice Initiative.
On Tuesday, he joined District Attorney Heather Adams and local police chiefs as they announced the Lancaster Language project, which stems from his musings outside the Manor Township station.
Partners on the Lancaster Language project include Communication Essentials, Adams' office, the Lancaster County Chiefs of Police Association, Church World Service and the Crimewatch website, which secured the services of York-based video production company Viable Media Solutions.
To promote public safety, the team produced a video showing what to do during a traffic stop. Besides English, it is available in Spanish, Arabic, Swahili and Nepali, languages that are among those most commonly spoken by local immigrants.
The various versions are posted with introductions from D.A. Adams, Manheim Township Police Chief Tom Rudzinski, East Hempfield Township Police Chief Jennifer Brubaker and Columbia Police Chief Jack Brommer.
The team also produced and distributed language cards for immigrants to present to officers when needed. They list the individual's name, native language and a contact person.
Funding came from Crimewatch and a grant from Franklin & Marshall College's Center for Sustained Engagement With Lancaster.
Officers have a workaround when they don't speak the language of someone they've stopped: Local departments subscribe to LanguageLine, a national service that provides rapid access via officers' phones to interpreters in hundreds of languages.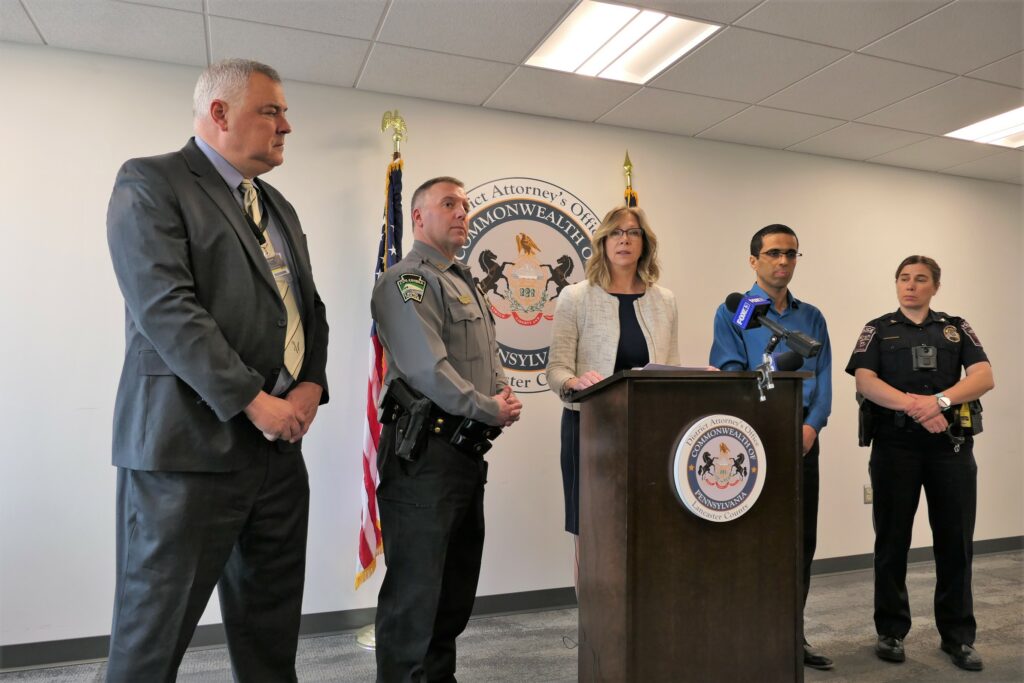 Al-Fayadh has been working with a number of local departments, providing cross-cultural training and introducing officers to local immigrant leaders.
"Community outreach can go such a long way in building trust and changing perceptions that are necessary for everyone's safety," Adams said.
Many resettled individuals, coming from countries where police are openly corrupt and abusive, are apprehensive about law enforcement here.
"We want to change that," Al-Fayadh said. "We want people to feel safe when interacting with the police and to trust that the police will be on their side."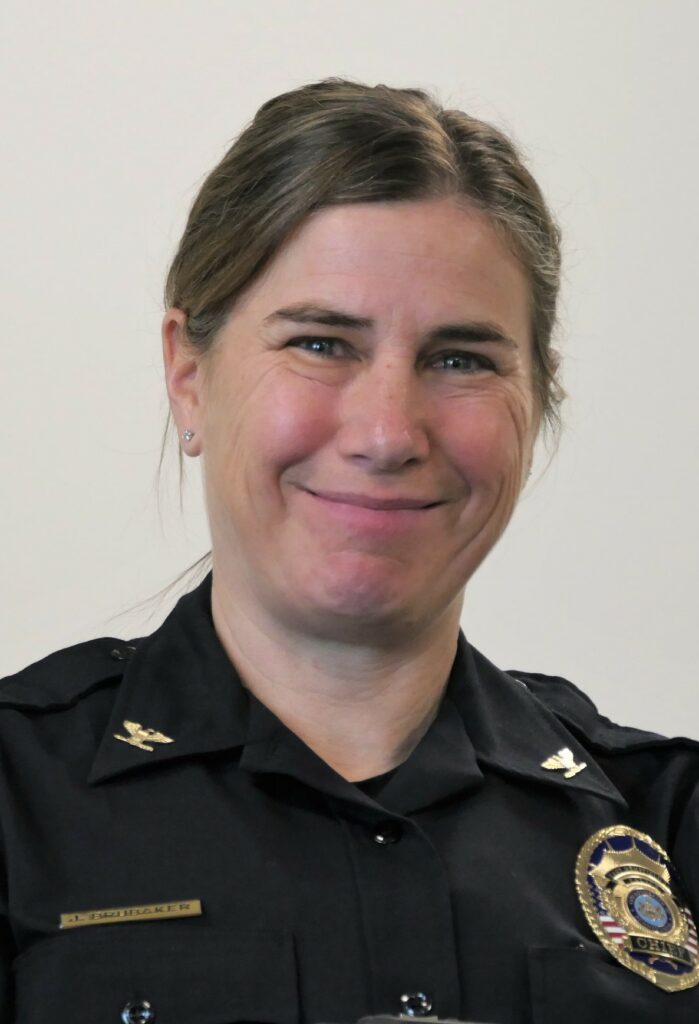 "It's been an honor to take part in this process," Chief Brubaker said. She said her department has taken part in multiple community events and that it has helped to build warm reciprocal relationships with East Hempfield's immigrant population.
Adams said project partners have discussed next steps, such as dubbing the video into additional languages or producing additional videos. One possible topic would be driving under the influence, she said.
Al-Fayadh, meanwhile, is launching the Central Pa. Immigrants Inclusion Council to continue building bridges between immigrants and the broader society. He said he looks forward to seeing immigrants and refugees in leadership positions where they can serve both their own communities and the public good as a whole.
At least one local resettled refugee is pursuing a career in local law enforcement, Brommer noted: Kenyan native Ruhama Lamure, a Millersville University graduate who joined the West Hempfield Police in 2021.
"Having different perspectives around the table only makes us stronger," Al-Fayadh said.