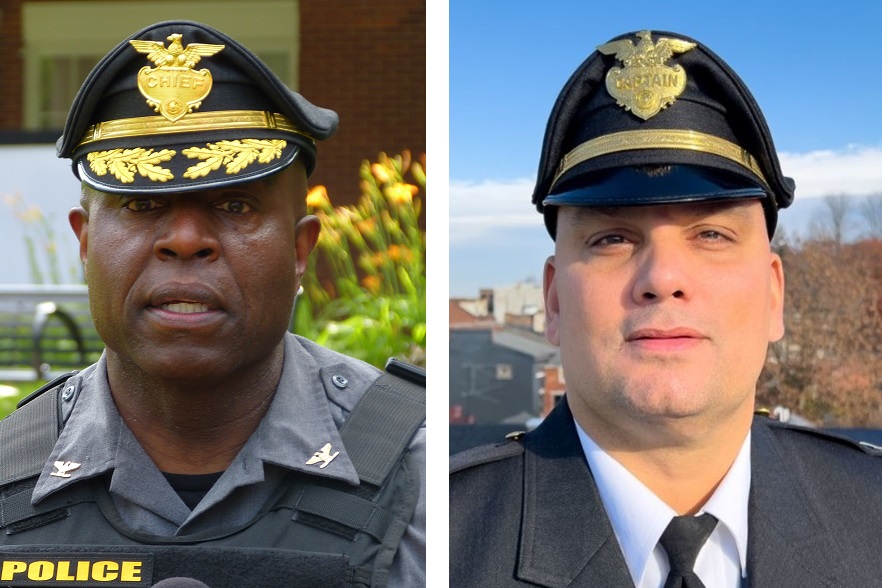 Lancaster police Chief John Bey has resigned, the city announced Thursday.
In his stead, Mayor Danene Sorace has appointed Capt. Richard Mendez as acting chief. Sorace intends to seek City Council's approval to appoint Mendez as permanent chief, the city said.
In a statement, Bey said: "I have determined that after 25 years of service to the Pennsylvania State Police plus my subsequent service with the U.S. Air Force Reserves, Pennsylvania National Guard, and the City of Lancaster, I am ready to take a step back and celebrate these accomplishments."
Bey was appointed as interim chief in November 2020 and named permanent chief in June 2021. The city's statement credits him with leading "numerous change efforts" to modernize the force and build community trust, including reinstituting bike patrols and the cadet program, maintaining the Community Police Working Group, updating hiring practices and beginning the accreditation process with the Pennsylvania Chiefs of Police.
Bey's predecessor, Chief Jarrad Berkihiser, left the force in October 2020. Sorace said the chief did not share her vision for policing in Lancaster; City Council President Ismail Smith-Wade-El has criticized Berkihiser's decisions on the use of force during the protests over Ricardo Munoz death. Berkihiser has attributed his ouster to "cancel culture."
Mendez is a lifelong Lancaster resident and 22-year veteran of the bureau, the city said.
"I am grateful for Chief Bey's service to Lancaster during a time of change and I am thrilled that Captain Mendez has agreed to take the significant work we have started into the next chapter. He has deep relationships both inside and outside of the bureau and is ready to lead," Sorace said in a statement.