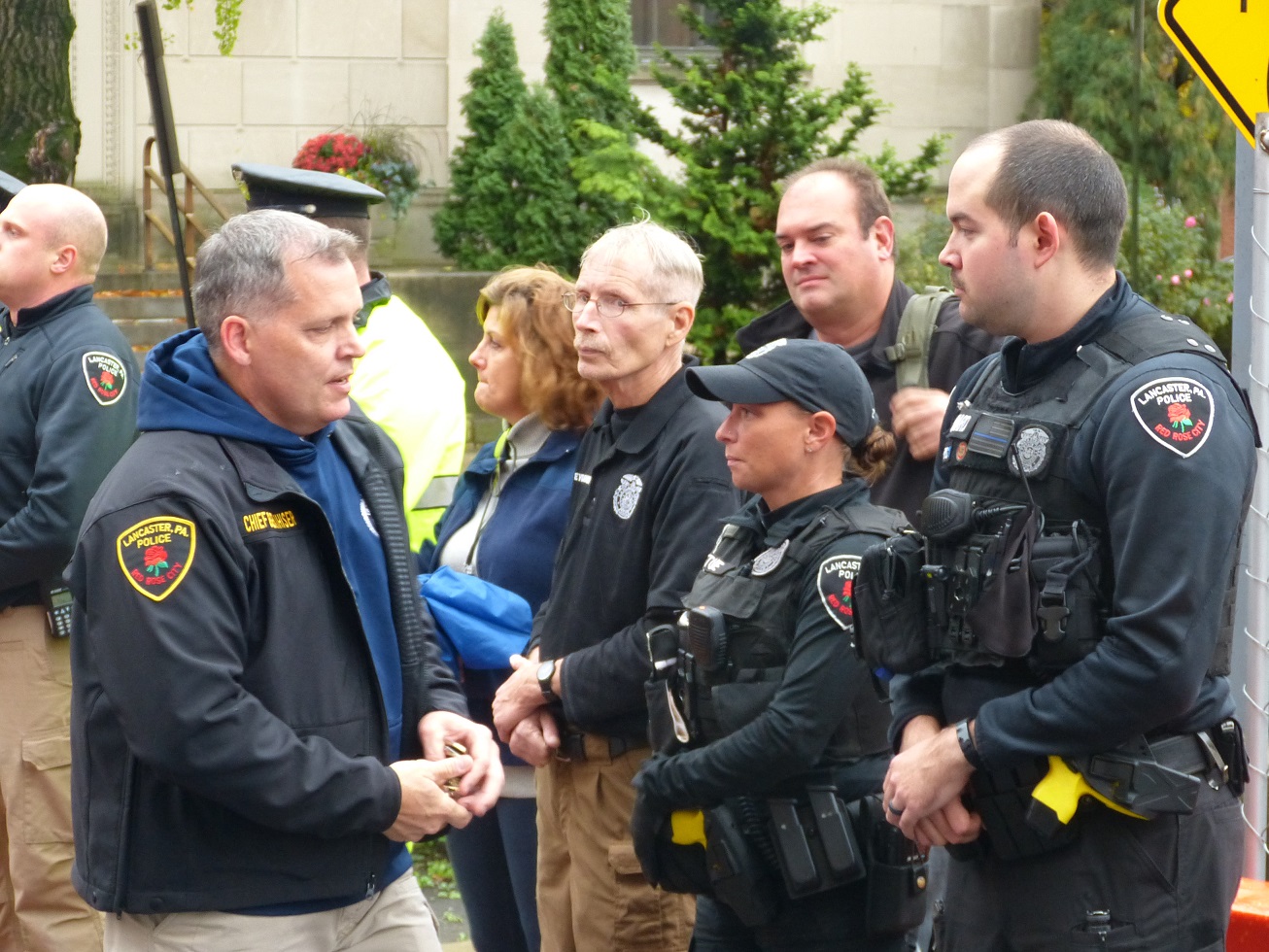 Outgoing Lancaster city police Chief Jarrad Berkihiser and the officers he led bid farewell to each other Thursday afternoon.
During a brief ceremony held as rain drizzled down outside the city police station, Berkihiser hugged and shook hands with the personnel lined up at attention and distributed commemorative "challenge coins." Besides city officers, members of the fire department and county Special Emergency Response Team were present, as were county commissioners Josh Parsons and Ray D'Agostino.
Photo gallery: Chief Berkihiser's retirement ceremony
Berkihiser retired Thursday after a career spanning 26 1/2 years, the last three as chief. Mayor Danene Sorace announced his retirement abruptly on Oct. 2, later saying he did not share her vision for a progressive police department. Berkihiser has not commented publicly on his departure.
On Tuesday, Sorace said Berkihiser's successor would be recruited through a nationwide search, with extensive community input.
In his final radio call, broadcast on the county's emergency communications system, Berkihiser said his "proudest moment" was being able to serve as chief of police.
He invoked St. Michael, patron saint of police, and quoted Proverbs 28:1: "The wicked flee when no man pursueth ... the righteous are bold as a lion."
"Hold the thin blue line, watch each other's back and stay safe," he said.