The Lancaster County commissioners on Wednesday unanimously approved providing $300,000 from opioid settlement funds to support Pathways to Recovery, a diversion program for low-level offenders.
Launched last summer, Pathways to Recovery is a partnership between the district attorney's office, Blueprints for Addiction Recovery and Compass Mark.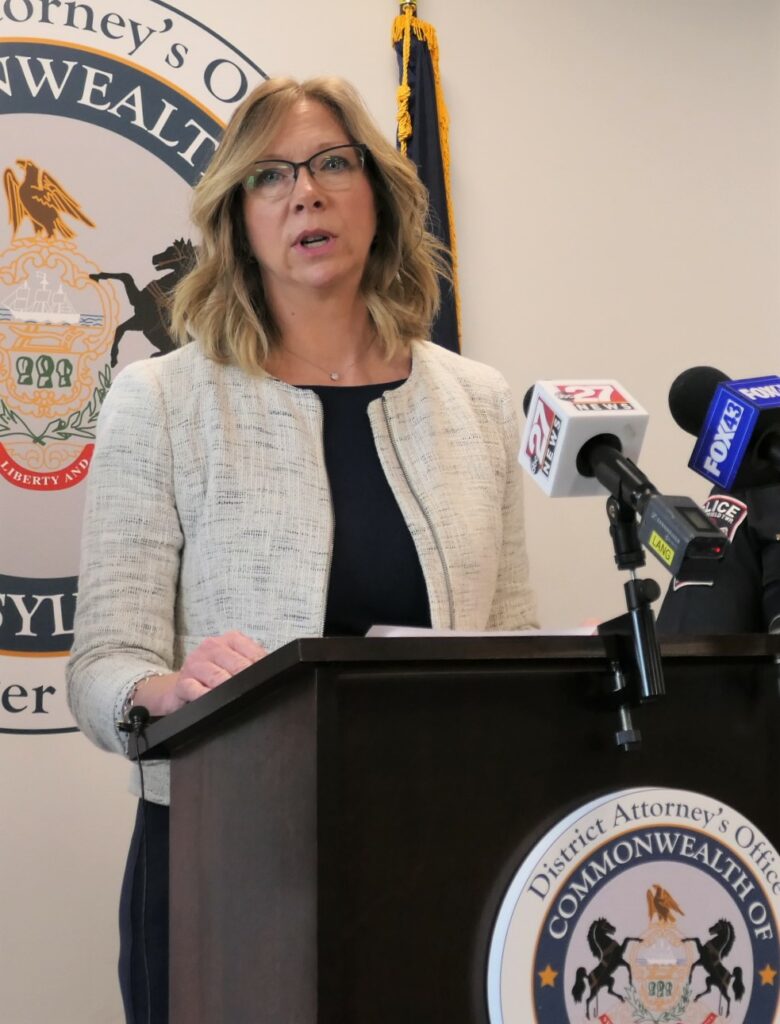 It allows magisterial district judges, with the approval of the district attorney's office, to refer eligible individuals facing addiction-related charges to treatment through Blueprints Second Chance PA program or to Compass Mark's "Skills for Life" classes.
Cases are put on hold in the meantime, and can be dismissed upon successful completion.
Second Chance PA is a similar diversion program that Blueprints offers in partnership with local police departments.
The $300,000 will allow Blueprints to hire four full-time certified recovery specialists and a program supervisor. Based on past referral data, it's anticipated that Pathways to Recovery will serve 300 to 400 participants a year.
"It can scale with need," said Blueprints' executive vice president, Benjamin McCoy.
Blueprints is eager to make treatment available through Pathways to Recovery to everyone who is eligible, founder and President Chris Dreisbach said.
As Commissioner Josh Parsons noted, the allocation follows the recommendations made last year by a work group convened to determine how best to spend the settlement funds.
The funds come from settlements in massive multi-state lawsuits filed against opioid producers and distributors. The work group based its framework on the expectation that Lancaster County will receive about $16 million over 18 years.
The county is currently waiting to hear how much it might receive from a second round of settlements, possibly another $12.9 million over the next 10 to 15 years, according to Solicitor Jackie Pfursich.
Up to now, Pathways to Recovery has been in a pilot phase, during which it has received 172 referrals. McCoy estimated the cost so far as close to $150,000. The district attorney's office provided $25,000 from drug forfeiture funds; Blueprints "voluntarily funded" the remainder out of its own operating budget, he said.
Of the 107 cases referred through Feb. 19, 83% completed their enrollment. Enrollment involves scheduling and completing an assessment and paying fees, and completion significantly increases the likelihood that clients will engage with treatment, McCoy said.
Of those enrolled, 16 either failed drug tests or dropped out, for a failure rate of 19.3%. That's a welcome turnaround from the county's previous program, which was run by an out-of-area vendor and had a failure rate around 50%, District Attorney Heather Adams said.
"That's what we need to see," Commissioner Ray D'Agostino said, praising Adams for "digging in" to the issue and making a needed change.
More data will accumulate as Pathways to Recovery continues and more people complete the program, McCoy said. Parsons asked Adams and the Blueprints team to provide the commissioners updates so they can track progress and make sure it is meeting expectations.