The local folks, or the biggest name in the field?
Those are the options facing the Lancaster County commissioners, who are slated to decide shortly on an owner's representative for the county prison construction project.
At Tuesday morning's work session, they heard presentations from two companies that submitted proposals vetted by the county's evaluation committee: Fidevia, a construction management and consulting firm based in Lititz; and Atlanta-based CGL, which bills itself as the largest and most comprehensive criminal justice consulting operation in the world.
An owner's rep acts as a liaison between a client — in this case, Lancaster County government — and a project's design and construction team. The rep's expertise helps ensure a project is built on time and on budget and meets the client's goals.
The evaluation committee plans to make a final recommendation to the commissioners by the end of June, county Purchasing Director Linda Schreiner said.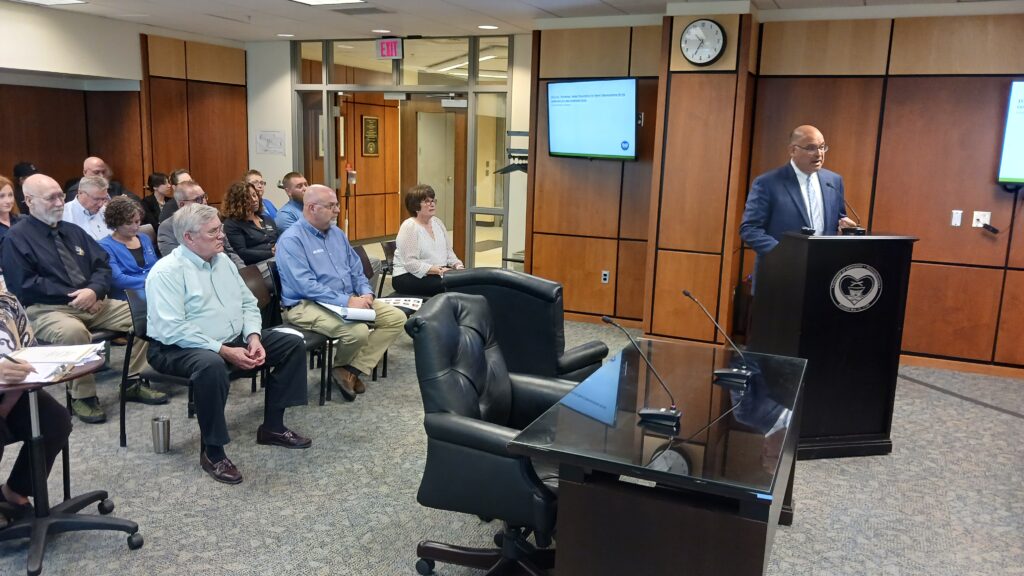 Fidevia
Fidevia was founded in 2003 by Dan Cicala, an attorney who spent 30 years in the construction industry in New York City before relocating to Lancaster County.
Unlike other firms that have affiliates in design, construction, management or litagation, Fidevia focuses solely on construction management and owners representation, avoiding any potential conflicts of interest, Cicala said. The firm has never failed to complete a project, he said.
It specializes in government projects and has overseen more than $1.9 billion in construction and renovation. Much of its work is with K12 schools, but its portfolio includes banks, municipal buildings, hospitals and more. Cicala said he was extensively involved for years in renovation work at Rikers Island, New York City's main detention complex, during his career there.
His team includes professional engineer Bob Navitski as senior construction manager. Navitski worked as a county government engineer from 1989 to 2004 and said he was intimately involved in managing the 1989-90 expansion of the existing county prison and the construction of the Youth Intervention Center.
Cicala said he would "virtually guarantee" finishing on time and on budget, provided the county did its part. Fidevia is a proven firm and a hungry one, he said: "We'd be humbled to serve you."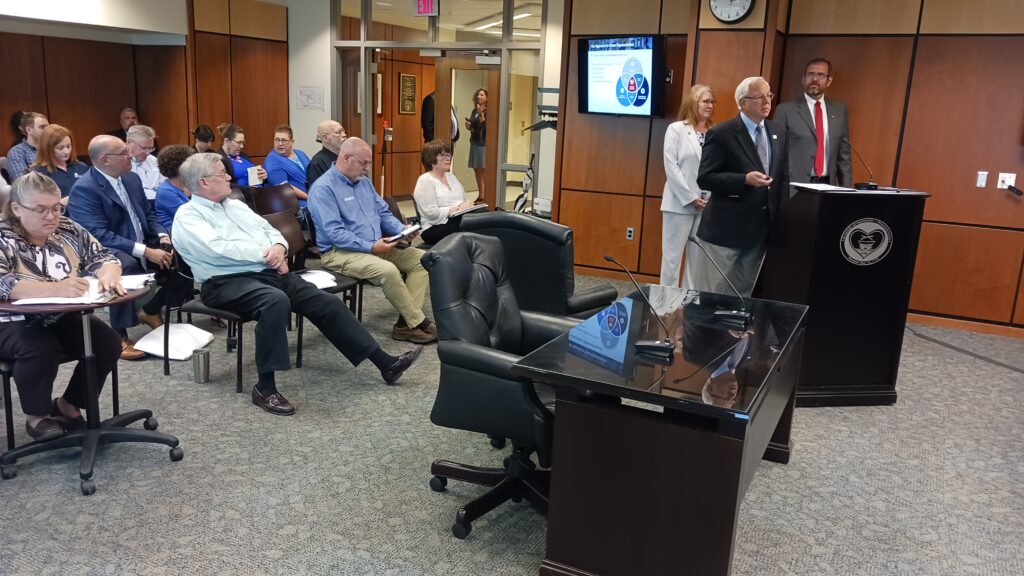 CGL
CGL business lines include project management, consulting, planning, design and facility management. It focuses solely on prisons, jails, courthouses and public safety buildings.
CGL would serve Lancaster County as "an extension of your staff," Project Director Rick Davidson told the commissioners. The firm has a roster of world-class experts on all aspects of criminal justice and detention, he said, and focuses not just on construction costs but on the total cost of ownership, from groundbreaking to decomissioning. It also makes communication and public engagement an integral part of its approach, he said.
It has worked in all 50 states and overseas on projects of all sizes, and with all national-caliber construction firms involved in detention, of which there are about half a dozen, Davidson estimated.
It's breadth keeps it abreast of the latest ideas in prison construction, he said: "We're learning all the time."
The firm has handled more than 70 projects in Pennsylvania and has eight under way currently, including a planned county jail in Berks County, which hired CGL this January. In April, CGL was hired to manage the design and construction of the $450 million-plus Baltimore Therapeutic Treatment Center.
Asked what its "on the ground" presence would be, Davidson said the firm has two offices within driving distance of Lancaster: Baltimore and New York City. Between in-person meetings and remote ones, CGL would be readily accessible and fully engaged, he said.
The project
Whichever firm is hired, it will oversee what is expected to be the largest construction project of its kind in county government history.
The county's existing prison at 625 E. King St. is outdated, cramped, and in constant need of repair.
The new prison is to go on a 78-acre peninsula in Lancaster Township, just south of Lancaster city. The county completed the $3 million acquisition early this year.
The county is aiming for occupancy in fall 2026. Even before recent supply chain issues and inflation, the project cost was estimated to be more than $100 million.