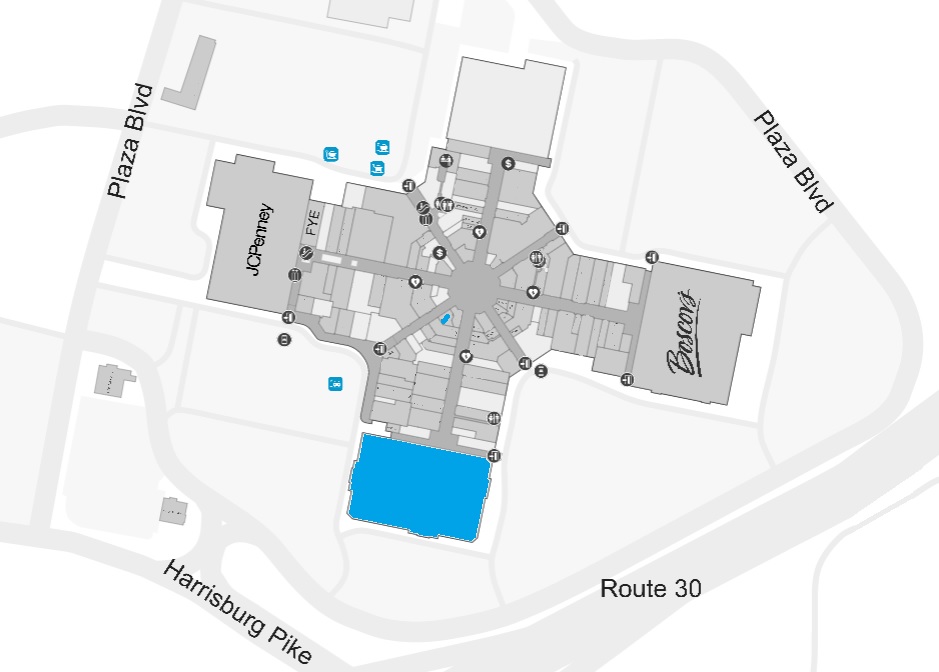 Park City Center "appears to be the most likely venue" for Lancaster County's Covid-19 mass vaccination site, LNP newspaper said Tuesday.
The news outlet based its conjecture on the criteria for the site specified in Penn Medicine Lancaster General Health's draft plan, as well as reports that other events have been cancelled to make way for a new Covid-related use.
County and health system officials have yet to identify where the site will be, saying negotiations with the property owner have not been finalized.
As described in LG Health's plan, the site is to be at least 15,000 square feet, with plenty of parking and in a central, convenient location. The empty former Bon-Ton store at Park City would meet those conditions.
One clue: The plan calls for the Lancaster city fire marshal to sign off on the facility. Park City Center is in the city; other large sites, such as the Spooky Nook sports complex, are not.
LG Health and county officials hope to conduct as many as 6,000 vaccinations a day at the site, contingent on sufficient vaccine supplies from the state Department of Health. It is to open on a limited basis on March 8, and at full capacity March 14 through the end of June.
This would not be the first time a site at the mall complex has been repurposed in the fight against the pandemic. Last month, Park City Center hosted a temporary "pop-up" Covid-19 test site at the former Sears Auto Center property.