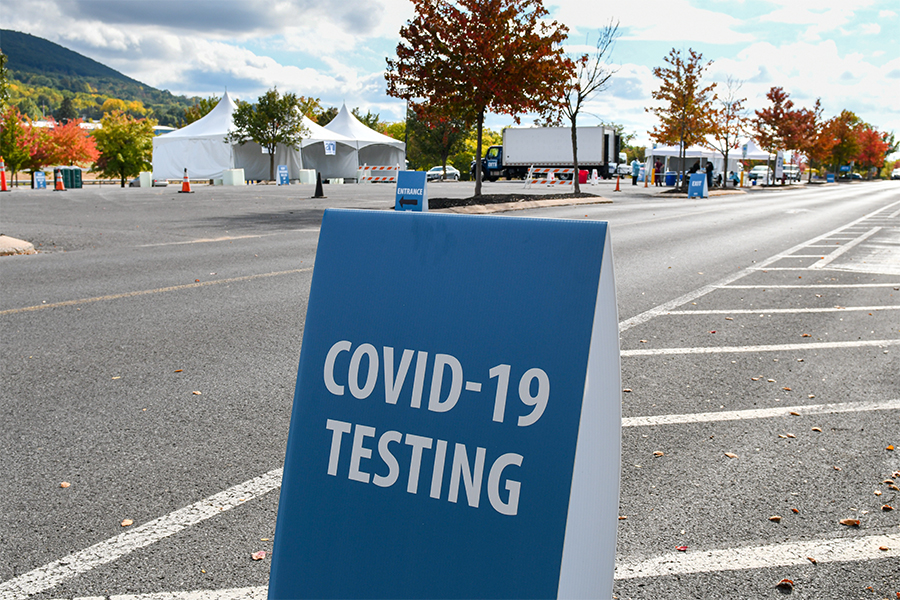 A pop-up Covid-19 testing clinic will open at the Park City Center mall next week, the state Department of Health said Friday.
The test site will be the old Sears Auto Center, 142 Park City Center, the department said. It will offer free tests to drive-through and walk-in patients from 9 a.m. to 6 p.m. from Tuesday, Jan. 12, through Saturday, Jan. 16.
     Related: LG Health Covid-19 test site moves outside city
Up to 450 people a day can be served. Testing is first-come, first-served and individuals need not have symptoms to be eligible, the department said.  Patients will receive their results in two to seven days, it said.
Individuals should self-quarantine while they wait, and those living with them should also remain at home, the department said.
Pop-up clinics in Bradford, Clarion, Fulton and Pike counties will also open on Tuesday. The state is rotating pop-up test sites through 61 counties over 12 weeks as part of its efforts to track the prevalence of coronavirus. They are operated through a contract with AMI Expeditionary Healthcare.