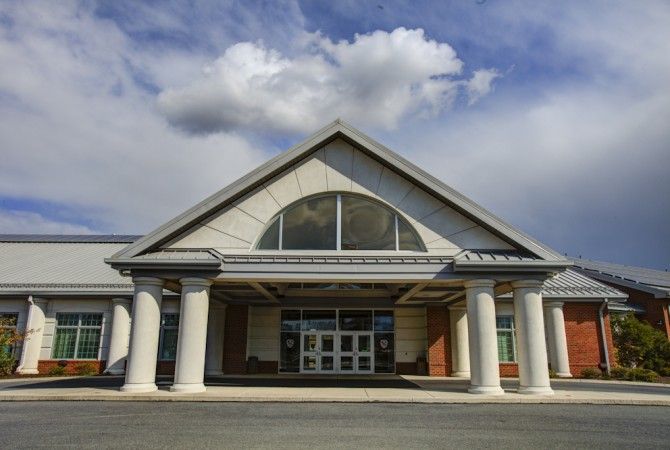 Update: The county commissioners on Wednesday approved the testing site, which LG Health plans to open Friday, Jan. 14.
Previously reported: 
Penn Medicine Lancaster General Health would relaunch drive-through community Covid-19 testing at the Lancaster County Public Safety Training Center under an agreement the Lancaster County commissioners are scheduled to consider this week.
The agreement is on the agenda for the commissioners' Tuesday work session and the tentative agenda for their regular Wednesday meeting. If approved, it would take effect at once and run through Feb. 26.
It would give LG Health access at no cost to Apparatus Bays No. 3 and 8 for drive-through testing, along with ancillary space for "general purposes associated with the testing operation."
Testing would be offered from 9 a.m. to 6 p.m. Monday through Friday, excluding Martin Luther King Jr. Day (Jan. 17) and Presidents Day (Feb. 21).
The site is at 101 Champ Blvd. in East Hempfield Township, near the Route 283 Salunga exit.
The plan to resume drive-through testing comes as Covid-19 case counts and hospitalization counts rise sharply in Lancaster County, due largely to the omicron variant.
The county recorded 5,245 cases over the seven days ending Friday, according to the state Covid-19 Early Warning Monitoring System Dashboard., a rate that is up 225% in two weeks.
The county has 228 Covid-19 inpatients, up 28% since Jan. 1 and more than three times the number in mid-November. As of Monday, LG Health had administered and processed 232,842 Covid-19 tests since the start of the pandemic, according to its website.
In its weekly Covid-19 update, LG Health updated its mask guidance. It now recommends that "everyone wear a medical/surgical mask, KN95 or N95 mask in public indoor spaces."
LG Health previously opened a drive-through site at the Public Safety Training Center last January, relocating it from Lancaster city. The agreement for that operation lasted through April 1.
Also this week, the commissioners are scheduled to consider an agreement for the Lancaster County Redevelopment Authority to provide homelessness services, an administrative change related to the move of Lanc Co MyHome, the county homelessness coalition, to the authority from LG Health.