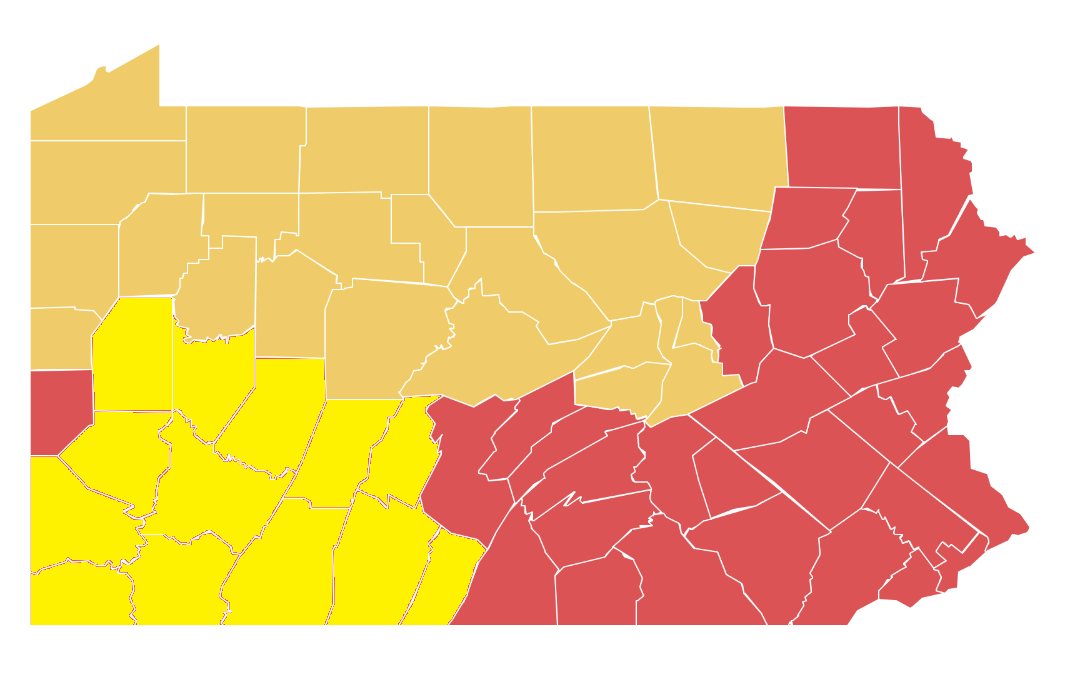 Lancaster County businesses will have to decide for themselves whether to reopen ahead of Gov. Tom Wolf changing the county's status to "yellow," county commissioners and business representatives said Wednesday.
Commissioners Josh Parsons and fellow Commissioner Ray D'Agostino joined 11 other county Republican officials over the weekend in signing a letter calling on Wolf to allow the county to shift to yellow on Friday, and pledging to begin reopening even if he doesn't.
District Attorney Heather Long has indicated she will not prosecute any violations of Wolf's stay-at-home order, Parsons said. He said people are "voting with their feet" in defiance of the governor.
Commissioner Craig Lehman, a Democrat, said the county lacks the legal standing to override the stay-at-home order. He said he'd support petitioning Wolf once robust testing and contact tracing are in place.
Wolf has said companies that reopen would be risking their insurance coverage and state licenses.
Their remarks came during the comment period toward the end of Wednesday's roughly 4 1/2 hour meeting. The commissioners took several questions from media, but none from the general public.
Earlier, Tom Baldrige, Lancaster Chamber president, and Lisa Riggs, president of the Lancaster County Economic Development Company, declined to offer guidance on whether businesses should risk reopening.
If they're thinking about it, "they absolutely should be in touch with legal counsel ... and do their own risk assessment," Riggs said.
Dr. Michael Ripchinski, chief clinical officer for Penn Medicine Lancaster General Health, declined to say whether reopening Friday was safe.
"It's really not my decision to make," he said.
During the meeting, the commissioners approved preliminary plans to spend $24.4 million in federal CARES Act funding on testing and contact tracing and $33.4 million on assisting businesses to recover and reopen.