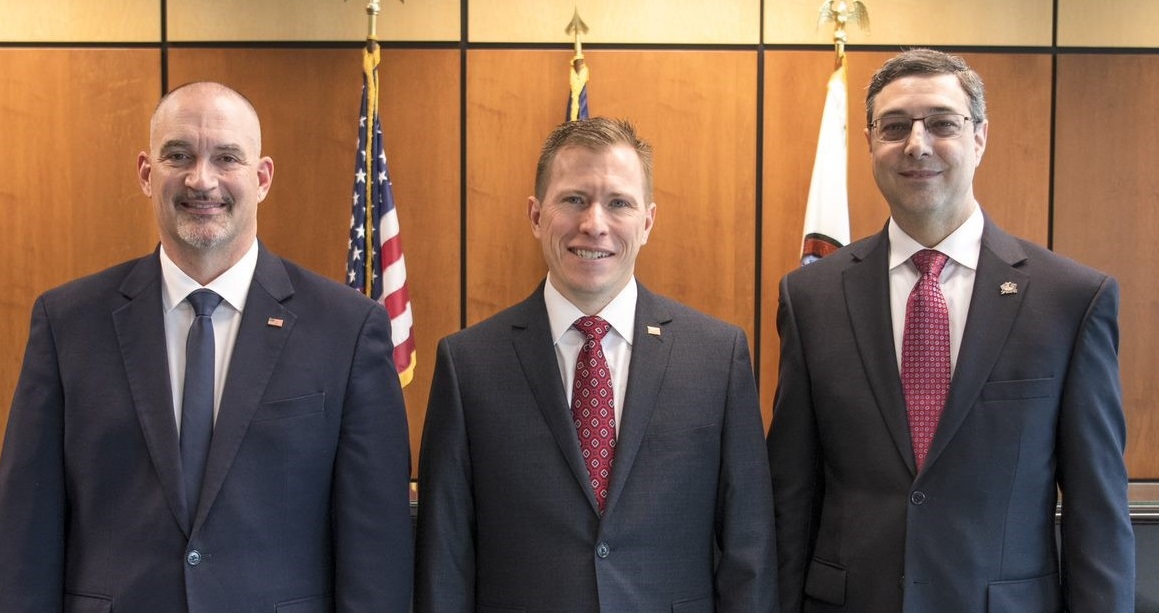 Lancaster County Commissioners on Wednesday unanimously approved plans to partner with business groups and the county's flagship health system on a Covid-19 economic recovery strategy and countywide testing and contact tracing.
However, Commissioner Craig Lehman objected strenuously to a proposed "framework," put together by his colleague, Commissioner Ray D'Agostino, for using the county's $95 million in federal CARES Act money. After a heated discussion, the three commissioners elected to defer the issue.
In separate votes, the commissioners approved a memorandum of understanding with Penn Medicine Lancaster General Health for a $24.4 million Covid-19 testing and contact tracing program; and another MOU with the Lancaster Chamber and Lancaster County Economic Development Company that would disburse $33.4 million to help local businesses get back on their feet.
Central to the Chamber-EDC proposal is a $25 million grant program to provide companies working capital and money for Covid-19 retrofits.
It calls for the chamber, EDC, Assets and Community First Fund to evaluate grant applications. They will bring recommendations to the commissioners for approval.
LGH's proposal calls for ramping up to about 1,000 tests per day. The health system has been able to test up to about 350 people per day, and anticipates being able to scale up soon to 500 to 600 tests per day, Dr. Michael Ripchinski, chief clinical officer, said. He conceded it would take "some time" to do so.
The proposal also calls for enough contact tracing capacity to handle 50 new Covid-19 cases per day. That's about the daily case count now, Ripchinski said.
"If case volumes stay low, it'll be a lot easier," he said, noting also that the stay-at-home order has kept individuals' outside contacts fairly limited as well.
Together, the LGH and Chamber-EDC plans call for spending $57.8 million, or about 60% of the federal CARES Act allocation.
The MOUs are a preliminary step: Next, the county and its counterparties will negotiate contracts formalizing the arrangements and hashing out the details. The contracts would require the commissioners' approval.
The two plans are described in the commissioners' agenda.
Additionally, the commissioners authorized spending a little over $800,000 for one round of Covid-19 testing for all county nursing home residents and staff, and up to $105,000 for nursing home infection control consultation and training.
Lehman blasted his colleagues for not posting the agenda until Tuesday evening. It was an affront to transparency and must never happen again, he said.
He dismissed D'Agostino's explanation that the late posting was a consequence of acting quickly in a crisis. The rush is occurring because his colleagues want to illegally reopen the county, he charged: "That's what's been driving this process."
D'Agostino and Parsons were among the 13 local Republicans who signed a letter released over the weekend saying Lancaster County would move to the state's "yellow" designation on Friday. Lehman is a Democrat, and has said reopening would be premature.
Lehman immediately clashed with D'Agostino over the county's proposed Covid-19 framework.
D'Agostino had headed the focus group that drafted it. He said it was not set in stone, but would give the public a sense of the county's priorities. Lehman, however, said it was wrong to create expectations with a set of numbers that didn't have firm underlying documentation and justification.
He called instead for a formal budget process with public hearings. After about an hour of discussion, Parsons signaled his willingness to try that approach.
Proponents of reopening say the lockdown's economic costs have been excessive, and reopening can be accomplished safely, while opponents warn of the public health impact, saying more illness and deaths will result.
Responding to insistent questions from the online audience as to whether reopening Friday is safe, Ripchinski declined to say.
"It's really not my decision to make," he said.