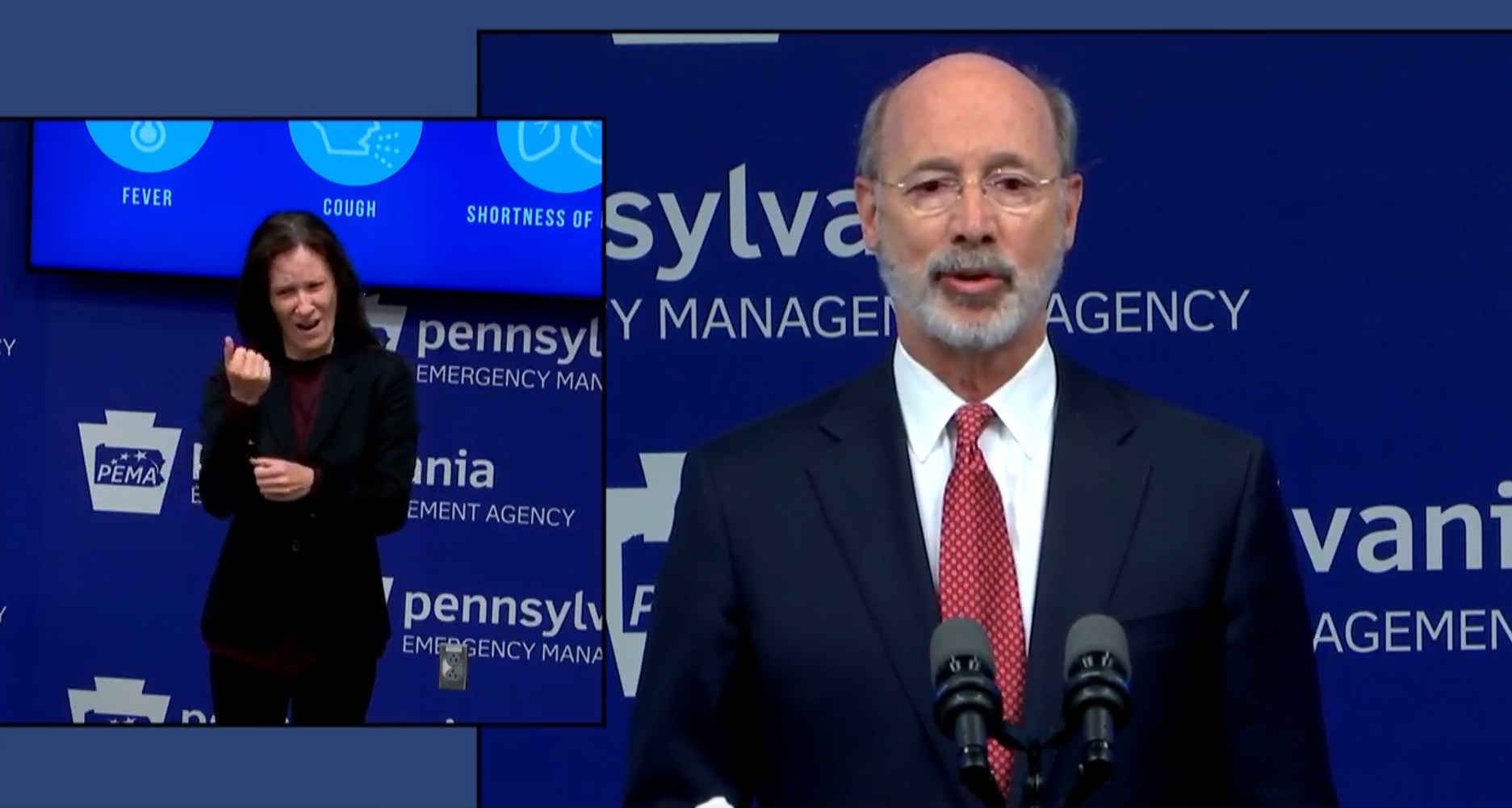 Gov. Tom Wolf hit back forcefully Monday against local government officials and businesses planning to defy his stay-at-home order, calling them deserters in the war against the coronavirus.
Businesses and politicians that reopen prematurely are putting others' health at risk, the Democratic governor said. He said Pennsylvania is in "a fight for our lives," and though it's winning, the battle is far from over.
Wolf said businesses that reopen without authorization are liable to lose their insurance coverage and licenses to operate. He also said he would withhold discretionary CARES Act funding from any counties that defy state guidance.
Watch: Gov. Tom Wolf Covid-19 update (May 11):
Lancaster County is among those counties preparing to reopen. In a letter sent to Wolf this weekend, 13 Republican officials sharply criticized Harrisburg's handling of the crisis and said the county can begin moving to the state's "yellow" phase on Friday, whether or not it gets the go-ahead.
Two elected Democrats, however, Mayor Danene Sorace and Commissioner Craig Lehman, said it's premature to open until solid testing and contact tracing are in place countywide.
Wolf noted his authority to enforce the stay-at-home order has been upheld in court and said he believes a majority of Pennsylvanians support an all-out approach to containing Covid-19.