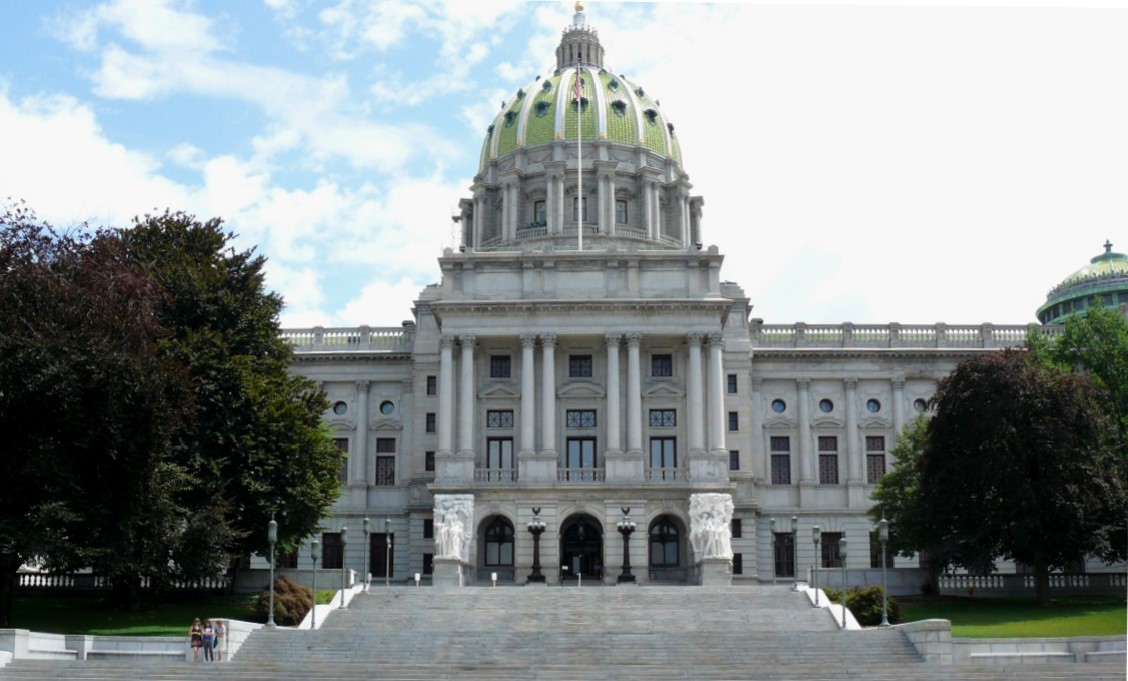 On Tuesday, May 18, all Pennsylvania primary election voters will be invited to answer "Yes" or "No" to four ballot questions. Two in particular are controversial.
Related: FAQ: The May 18 Primary Election
One is a referendum that would allow fire departments and ambulance services with paid personnel eligible for loans under a state program for volunteer emergency services.
The other three would amend the state constitution. Of those, one would add protections against racial and ethnic discrimination. The other two would give the state Legislature more power over emergency declarations issued by the governor.
The state's description of the four questions is here. Spotlight PA has an explainer here.
The referendum over the governor's emergency powers continues a long-running battle between Gov. Tom Wolf and the state legislature over the state's coronavirus mitigation policies.
At present, the governor has unilateral power to issue and extend disaster emergency declarations. One of the ballot questions would allow the legislature to end an emergency declaration by simple majority vote. The other would limit a declaration to 21 days unless the legislature votes to extend it.
The state's Republican majority in the legislature say that Wolf, a Democrat, has abused his emergency powers during the coronavirus pandemic, issuing rules that unnecessarily burdened businesses and hurt the economy.
The Wolf administration says limiting a governor's emergency powers would hamper efforts to respond flexibly to fast-changing circumstances. It says ending the emergency declaration prematurely would put hundreds of millions of dollars in federal aid at risk, and would end temporary regulatory waivers that allowed medical and National Guard personnel to respond to the pandemic.
In an op-ed published in the Pittsburgh Post-Gazette, Clifford Bob, chair of Duquesne University political science department, said the amendments "would bring needed balance to emergency declarations."
"Few other states allow governors to issue emergency decrees for as long as 90 days and renew them unilaterally," he wrote, characterizing the proposed changes as "modest."
"In the COVID crisis, these other states have fared no worse than Pennsylvania, showing that the proposed amendments do not endanger residents' safety or state access to federal emergency support. ... Emergency rule should not become routine and prolonged. In a democracy, both executives and legislatures should decide on unprecedented policies having enormous effects."
Conversely, an editorial in the Erie Times-News accused Republicans of acting out of partisan pique.
"In truth, the Legislature does not need a constitutional amendment to check the governor's emergency power," the Times-News said. "It just needs enough votes to pass a resolution to end a declaration with a veto-proof majority. Republicans did not have the votes to do that and now seek to change the rules. ...
"Decision-making by committee during an emergency is a reckless proposition and simply not practical or necessary since a mechanism to rein in overreach already exists."