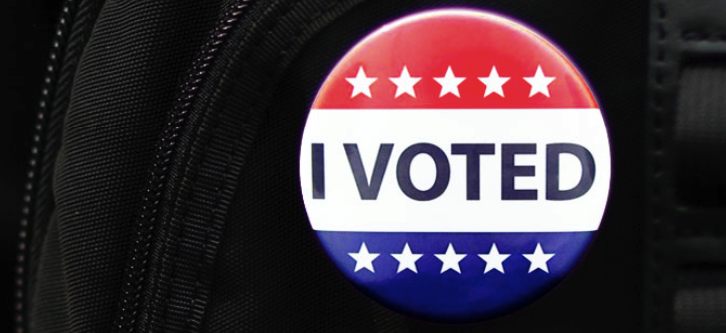 Next Tuesday, May 18, is Pennsylvania's 2021 primary election, in which Republican and Democratic voters will choose their party's candidates for various municipal, school district and judicial offices. The winners will compete in November's general election — or, in many cases, will sail into office unopposed.
All registered voters, whether affiliated with a party or not, will have the opportunity to weigh in on four ballot questions. (See related article.) Two of them, if approved, would sharply constrain the state governor's emergency powers going forward.
Below is an FAQ for Lancaster County voters. You may also want to read the county board of elections' "Tips on How to Be a Prepared Voter."  Additional information is available on the board of elections' website and at VotesPa.com.
When will the polls be open?
From 7 a.m. to 8 p.m. on Tuesday, May 18.
How do I find my polling place?
Visit this link.
How do I find out who is on the ballot?
Use the Lancaster County Specimen Ballot Viewer. A complete list of candidates in all county jurisdictions is available here.
Can I still register to vote in this election?
No, the last day was May 3.
Can I still sign up to vote by mail?
Barely: You have until 5 p.m. today (Tuesday, May 11). To sign up, or for more information, visit VotesPa.com.
How late can I return a mail-in ballot?
Your ballot must arrive at the county elections office by 8 p.m. on Election Day. Postmarks do not count. If you don't think there's enough time left, return your ballot by hand to the bureau, 150 N. Queen St., Lancaster.  The office is normally open from 8 a.m. to 5 p.m. and is offering extended hours as follows:
May 13, 14 and 17: 8:30 a.m. to 8 p.m.
Saturday, May 15: 8 a.m. to noon
Tuesday, May 18 (Election Day): 7 a.m. to 8 p.m.
What voting system does Lancaster County use?
Lancaster County now uses paper ballots that voters fill in by hand. They are then scanned. Click here for a step-by-step guide to the process.
Do I need ID?
First-time voters in a precinct will be asked for identification. Thereafter, it is not required.