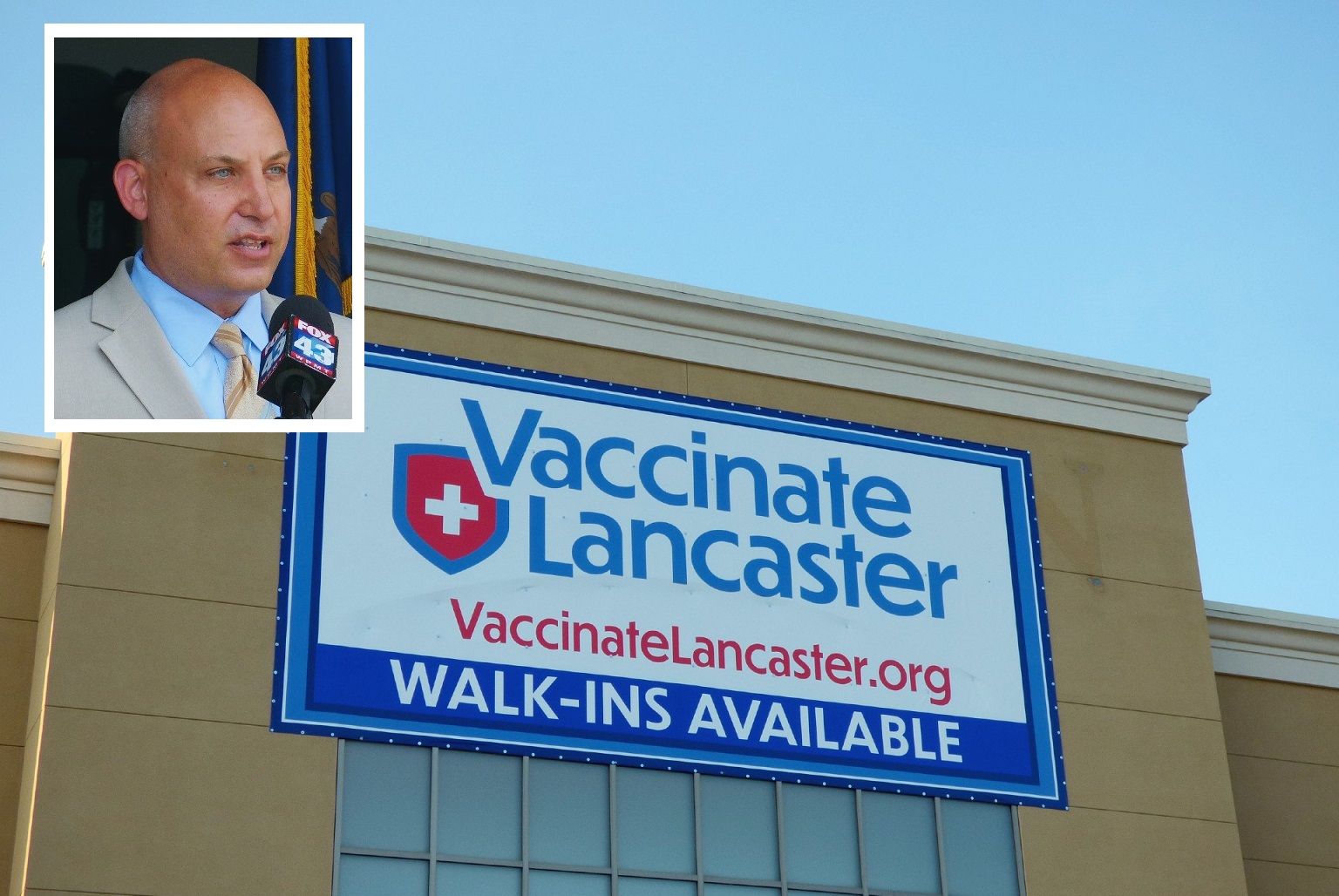 Wednesday, June 30, is the last day of operations for the Community Vaccination Center at Park City.
Opened March 10, the center at site of the mall's former Bon-Ton store was set up by the Vaccinate Lancaster Coalition, a collaboration of county government, local health systems and the Lancaster City and County Medical Society. Penn Medicine Lancaster General Health is the lead medical partner; Rock Lititz is managing on-site logistics.
"As team leaders, we're just incredibly grateful," said Dr. Michael Ripchinski, the center's site director and LG Health's chief medical officer. "We're grateful to our community for coming together to make this possible, and we're grateful for all those who worked at the center, over 1,000 people, to make it possible to end the pandemic."
Initially, the center was appointment-only, and demand outpaced supply as Pennsylvania and the nation as a whole struggled to provide enough of the newly developed Covid-19 vaccines to medical facilities.
The center had a capacity of up to 6,000 shots per day, including first doses, second doses, and single-shot Johnson & Johnson doses. Once the supply bottlenecks eased, there were hopes of providing more than 500,000 doses, inoculating 250,000 individuals or more.
But vaccination rates soon waned, and the final total is likely to be around half of that, Ripchinski said. (The 225,000th dose was administered early this month.)
These days, the site accepts both appointments and walk-ins, and the conversation has shifted from ensuring supply to encouraging demand, convincing those hesitant about the vaccines to trust the safety and efficacy data behind them.
Ripchinski hopes everyone who is eligible for a vaccine will get one. While the large-scale, centralized phase of Lancaster County's vaccination effort is ending, the push as a whole will continue.
"Covid will find you if you are not vaccinated. That's really the point," he said.
One United Lancaster recently spoke with Ripchinski about the Vaccinate Lancaster collaborative, the wind-down at the center, and what's next. The following has been edited for length and clarity.
One United Lancaster: How are things looking at the center now?
Ripchinski: We're adjusting our operations to meet the demand. We're still doing anywhere from the low hundreds to mid-hundreds in terms of first doses every day. ... So, our team is right-sized for that volume, both for first and second doses.
What people miss a lot of times is, we're still giving anywhere between about 350 to 450 second doses. It's still a sizable volume.
OUL: Have you mothballed any of the footprint?
Ripchinski: We removed one of our two observation areas, so now we're just left with a single one. We've reduced chairs and tables so we're now down to four operational pods out of 12. We still have our family area, but at a reduced size.
OUL: Are people still making appointments (as opposed to walk-ins)?
Ripchinski: There's a handful of appointments made each day. Less than 50 at this point.
OUL: And patients can choose whichever shot they want, Pfizer or Johnson & Johnson?
Ripchinski: Yes, absolutely, and that's worth reiterating. You still can come in and get the once and done Johnson & Johnson option. So there's a huge opportunity for people to get completely vaccinated.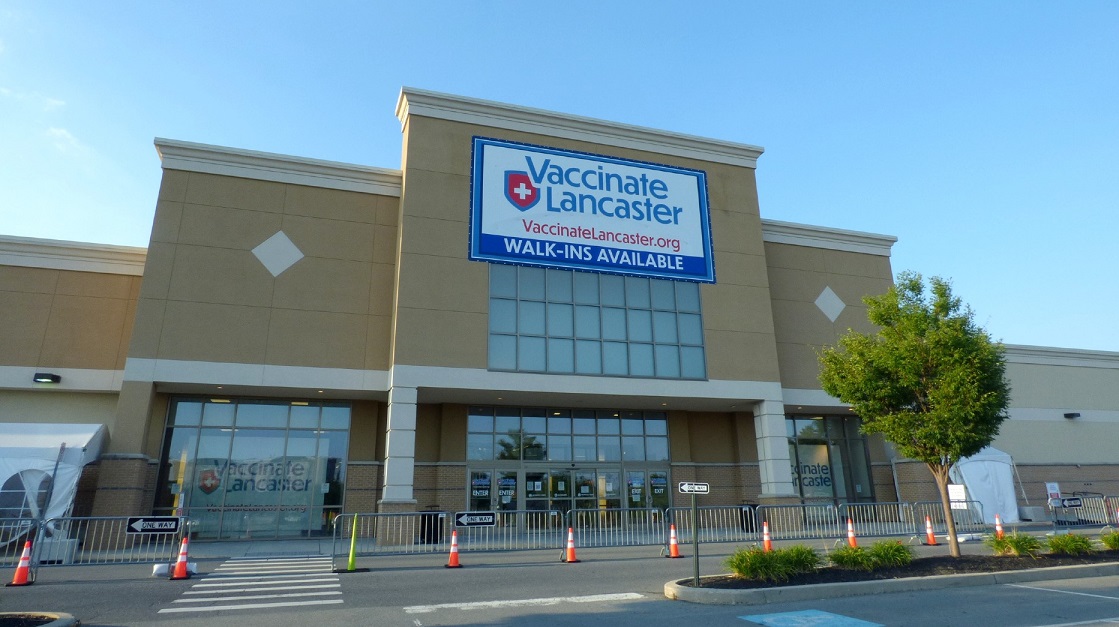 OUL: What happens after the center closes?
Ripchinski: We'll continue to break down into the week to follow. I think we'll have a majority of everything out before July 4, but we'll have a few remaining things to close up, shut down and clean up into the week following. We're targeting somewhere between the 7th and 9th (to be done).
OUL: The majority of expense is to be underwritten by FEMA (the Federal Emergency Management Agency). Where does that arrangement stand?
Ripchinski: It's a little too early to give you final numbers or even projections at this point. ... but dollars have started flowing from FEMA. We're obviously going to be way less than our estimated amounts early on. ... We may be under even half of (the initial cost estimate of) $20 million.
OUL: Any thoughts on why there wasn't more uptake?
Ripchinski: It's really hard to say without having focus groups of those that were slower to decide. We're finding now, for people who are coming to the center, there are varying comments, such as, "I wanted to take my time," "I wanted to see what others were doing," "I heard fromfmy friends they were getting it now, so I decided to come." There are a few, although rare, comments of, "I didn't realize it was my turn."
Just because we're "closing the doors to our regional mass vaccination center" doesn't mean we're stopping. I think we all have a call to action. I'm going to ask our employees at our wrap-up celebration to think about that. They've been leaders in the community for the benefits of the vaccine and we want to make sure we continue to improve and expand access. ...
(Local providers) have more vaccine than we've ever had, and we'll have that vaccine at more sites than we've ever had before. There's absolutely an opportunity to keep vaccinating.
OUL: I'm sure you're following the news about the Covid variants, and the concerns about fall resurgence. Any thoughts about how that might play out in Lancaster?
Ripchinski: I'm incredibly concerned about the Delta variant right now. We have the Delta variant in Lancaster. ... While the Pfizer vaccine has has been proven efficacious, against it, I think it still puts a lot of our teenagers and young adults who have been slow to get vaccinated at risk for hospitalization.
While (case rates are low now), you could argue there was also a lull last September, as we were basically at this same point in September in terms of hospitalizations. And we saw another wave.
When you're looking at states across the country like Missouri and others that are in the South that are having less vaccination, (Covid) will and can resurge. ...
The question really is, do you want to bet on whether you'll get sick enough or not? People are quick to say this is a risk-benefit conversation, but you have to put it into perspective.
You know, 320 million doses of vaccine have been given out across the U.S. That's more vaccine than we've given in terms of doses than some of the newest vaccines on the market. You think about Shingrix for shingles or Gardasil for HPV. ... The total volume of those vaccines is incredibly small compared to what we have with Covid vaccines. We have more safety and efficacy data about (Covid) vaccines.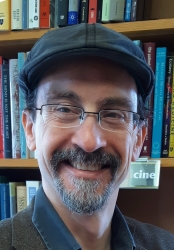 Latest posts by Tim Stuhldreher
(see all)