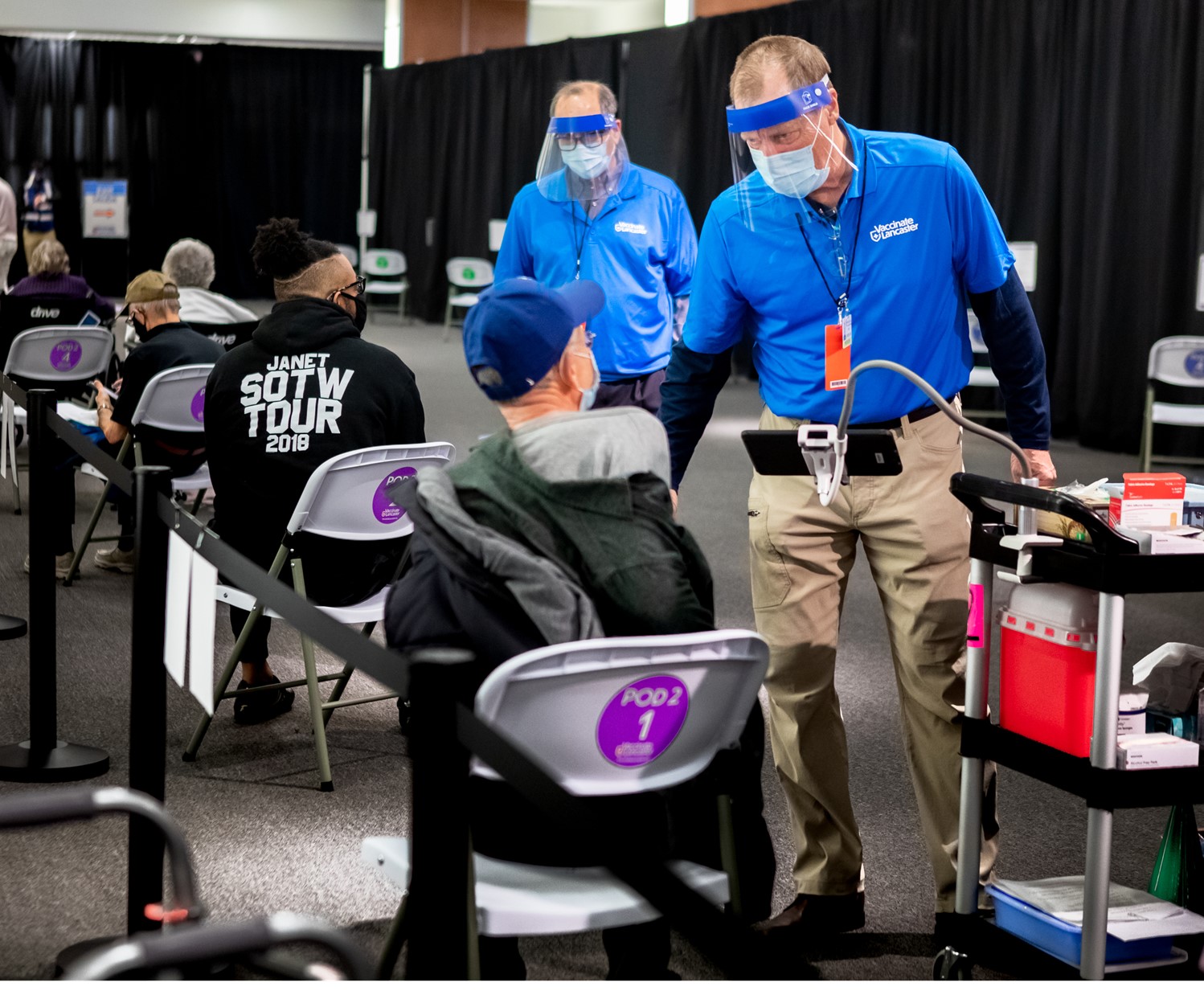 The first day of operations at the Vaccinate Lancaster community vaccination center went smoothly, Dr. Michael Ripchinski, chief clinical officer of lead medical partner Penn Medicine Lancaster General Health, said Wednesday.
In all, 507 vaccines were administered, Vaccinate Lancaster spokesman Brett Marcy said.
The day's limited number of appointments gave staff a chance to get used to things and fine-tune their work flow for maximum efficiency. There were "no big concerns" reported, Ripchinski said.
"The team is excited," he said.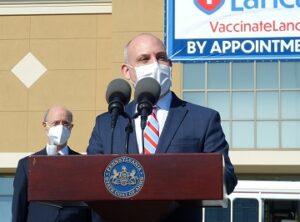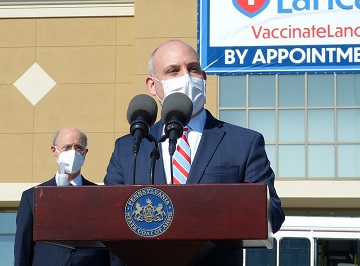 Ripchinski said the center will scale up to 800 appointments Thursday, then 1,200 on Friday and through the weekend. It won't know its next allocation until Sunday or Monday; that shipment would then arrive Tuesday or Wednesday.
Meanwhile, the number of registrations for appointments climbed above 50,000. Ripchinski estimated that 80% to 90% were individuals currently eligible under Pennsylvania's Phase 1A guidelines. Those who aren't will be kept in the system, and when they become eligible, they'll be added to the pool from which names are drawn, he said.
To ensure fairness, the Vaccinate Lancaster system distributes the limited number of available appointments by lottery to eligible registrants.
Speaking at Gov. Tom Wolf's media briefing Wednesday, Ripchinski lauded the public-private collaboration behind the vaccination center.
"We view this center as an essential way to make the vaccine available to everyone in Lancaster County and beyond," he said.