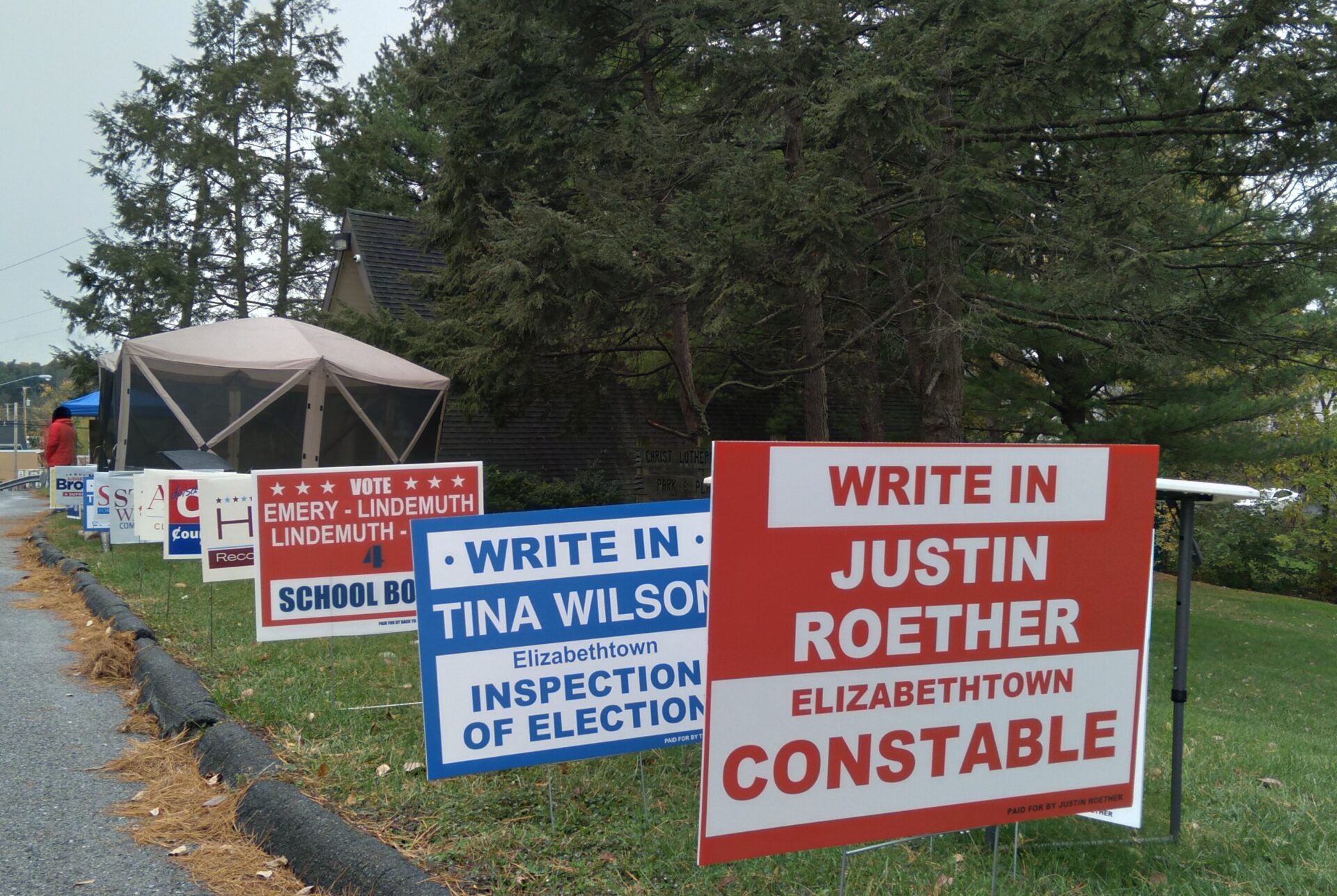 Lancaster County residents headed to the polls amid chilly, drizzly weather on Tuesday for the municipal general election.
A year out from the 2020 presidential election, and a year away from the midterms, they cast ballots for local mayors, supervisors, commissioners and school board directors, as well as appellate judges.
In Manheim Township early Tuesday, there was a steady stream of voters at St. Peter's Lutheran Church on Delp Road.
"Local elections affect your lives more than even, sometimes, the national elections," volunteer Susan Robertson said.
Manheim Township Republicans are trying to retake a majority on the board of commissioners, currently dominated by a 4-1 Democratic majority. Democrats Stella Sexton, Carol Gifford and Tom O'Brien are battling Republicans Stacey Morgan Brubaker, and Mary Jo Huyard and former state Rep. John Bear, in a race marked by record spending.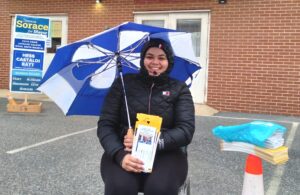 In Lancaster city, where independent candidate Willie E. Shell Sr. is trying to deny incumbent Mayor Danene Sorace a second term, and multiple candidates are jockeying for four City Council seats, turnout was light. Just eight voters had cast ballots as of 9:20 at at the 7th Ward, 1st Precinct polling place at Martin Luther King Jr. Elementary School
"It's really slow," said Emily Lopez, a Shell campaign volunteer stationed there.
At the 9th Ward, 4th Precinct polling place at Lancaster Theological Seminary, Franklin & Marshall College senior Robert Litsky was the 18th voter to turn up.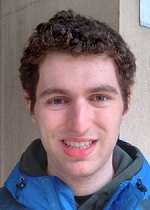 "A lot of people don't have the luxury of voting," Litsky, a government major, said. Since he himself does have that right, it's incumbent on him to exercise it, he said.
In Elizabethtown, turnout was much brisker, likely driven by the Elizabethtown Area School Board race. By 11:45 a.m., 186 voters had cast ballots at the polling place at the borough's Christ Evangelical Lutheran Church.
In the school board race, Democrats Jagger Gilleland, Kristy Moore and Sarah Zahn are competing against Republicans James Emery, husband and wife Stephen T. and Danielle D. Lindemuth, and incumbent Jim Read.
The Lindemuths and Emery oppose masks and Covid-19 vaccine mandates. The Lindemuths, who attended the Jan. 6 "Stop the Steal" rally in Washington D.C., outspokenly oppose what they characterize as left-wing "indoctrination" at school regarding race and gender issues.
"Voting is our privilege as Americans," said voter Jesse Davila outside the polling plact at Christ Evangelical Lutheran Church in Elizabethtown. Asked about the school board election, he said he'd like to see the area become "more accepting of color (and) of change."
Andy Nightingale, another Elizabethtown voter, said, "Given the political climate of the country today, I find it's more important now than ever to vote."
Said fellow voter Elaine Burns: "In all elections, not just the major ones."