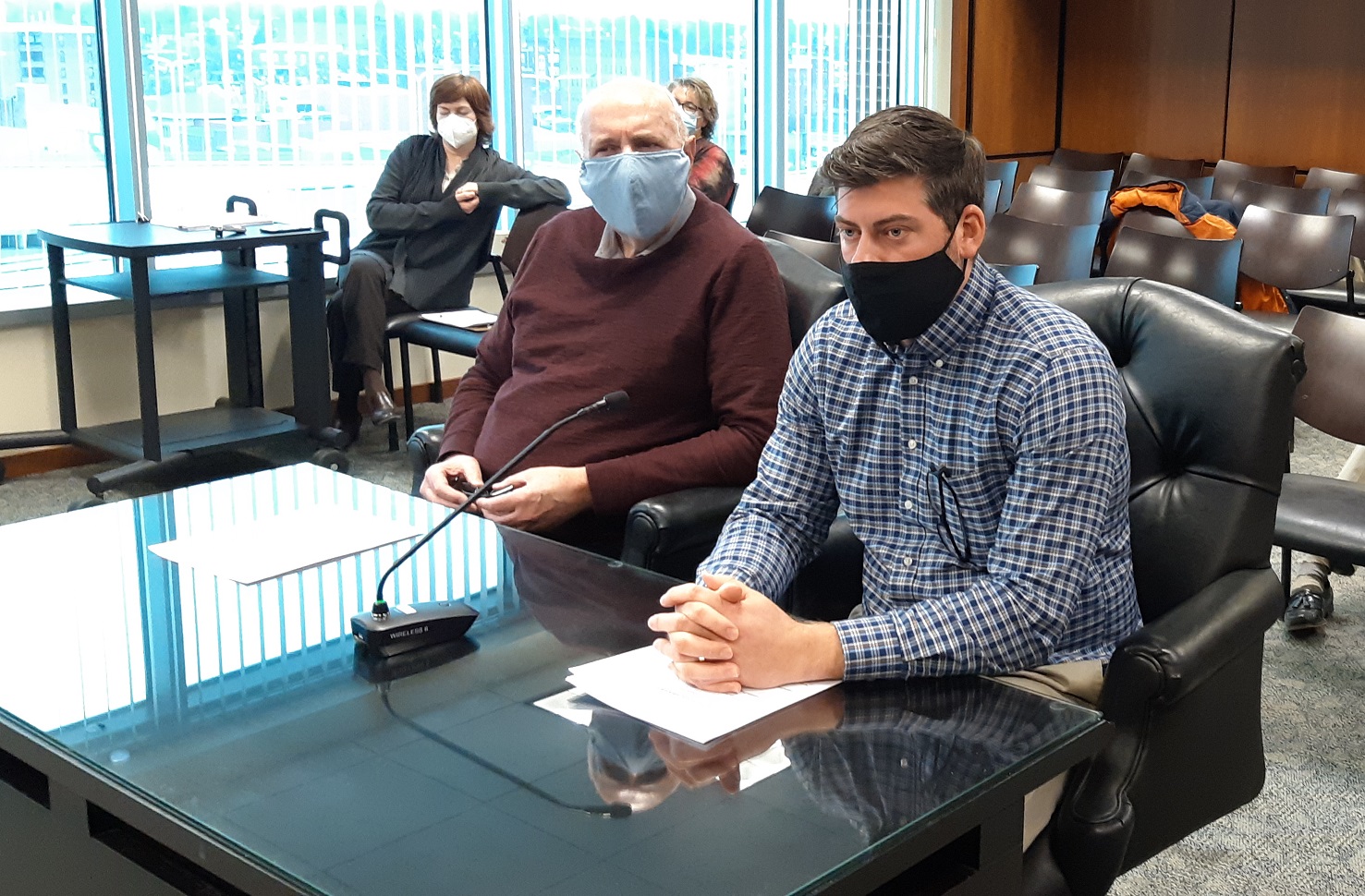 Lancaster County could soon deploy as much as $34 million to assist county residents who are struggling to pay their rent or utilities due to the Covid-19 pandemic.
A little more than $16 million of that came to the county directly through the $900 billion federal Covid-19 relief package that passed in December, said Justin Eby, deputy executive director of the Lancaster County Redevelopment Authority.
In addition, the county is expecting another $16 million to $18 million in rental assistance funding from the state, Commissioner Ray D'Agostino said. That money, too, is federal funding from the December relief package; the state legislature authorized its allocation in a bill that Gov. Wolf signed into law last week.
All the funds are earmarked for county Emergency Rental Assistance programs. The redevelopment authority is finalizing Lancaster County's program, and plans to have it up and running in early March, Eby told the county commissioners at their Tuesday work session.
Better than Rental Relief
The authority learned a lot from running last year's Rental Relief program, and expects Emergency Rental Assistance to go more smoothly, he said.
The Rental Relief application process was cumbersome. It required both landlords and tenants to submit paperwork, and there was a cap on assistance of $750 per month. Lancaster County provided additional funding above the cap to reimburse landlords in full, but though that boosted participation significantly, in the end, only 530 households secured funding, out of about 1,000 applicants.
This time around, there is no funding cap. Applications will be handled primarily online, and landlords and tenants will be able to log in to monitor their progress. Tenants can apply on their own, without needing their landlords' participation, though landlords can also apply on tenants' behalf, with their permission. People without internet access will be able to apply at about a dozen hubs in the city and county, including several with bilingual service in English and Spanish.
With Rental Relief, dealing with paper forms and phone calls took up a lot of time, Eby said. This time, "we're hoping technology can bridge the gap for us," he said.
The federal and state allocations both come with the same eligibility requirements, so the redevelopment authority expects to be able to run one relief program with dual funding streams, rather than two separate programs, Eby said.
Still, guidance continues to evolve, so that could change, he said: "Stay tuned."
Eliminating evictions
Rental Relief ended in November. Since then, Lancaster County's Eviction Prevention Network has been providing rental assistance using Community Development Block Grant funding.
Because those funds are flexible, Eby said, that program will be suspended while Emergency Rental Assistance is up and running.
The goal of Emergency Rental Assistance and its predecessor programs is to reduce or eliminate pandemic-related evictions. The pandemic has dramatically increased housing and income instability, leading advocates to warn of a potential eviction wave when the U.S. Centers for Disease Control & Prevention's moratorium expires March 31.
Lancaster County's court system has 478 landlord-tenant cases that are pending until the moratorium ends, court administrator Russ Glass said. He noted that the rules of judicial conduct bar judges and their staffs from referring defendants to assistance programs.
Doing so "would cross the line of impartial administration," he said. "While some MDJs (magisterial district justices) may be comfortable with having brochures regarding the Emergency Rental Assistance Program in their offices, it would not be appropriate to have them or their staff volunteer information about the program."
Eby said the authority plans to promote the program through the media and social service agencies. The application period will run through the end of September. The authority is allowed to sort applicants based on need, so it will be able to prioritize households who have a current eviction notice.
The authority expects to have a fleshed-out plan ready for the commissioners to vote on next week.