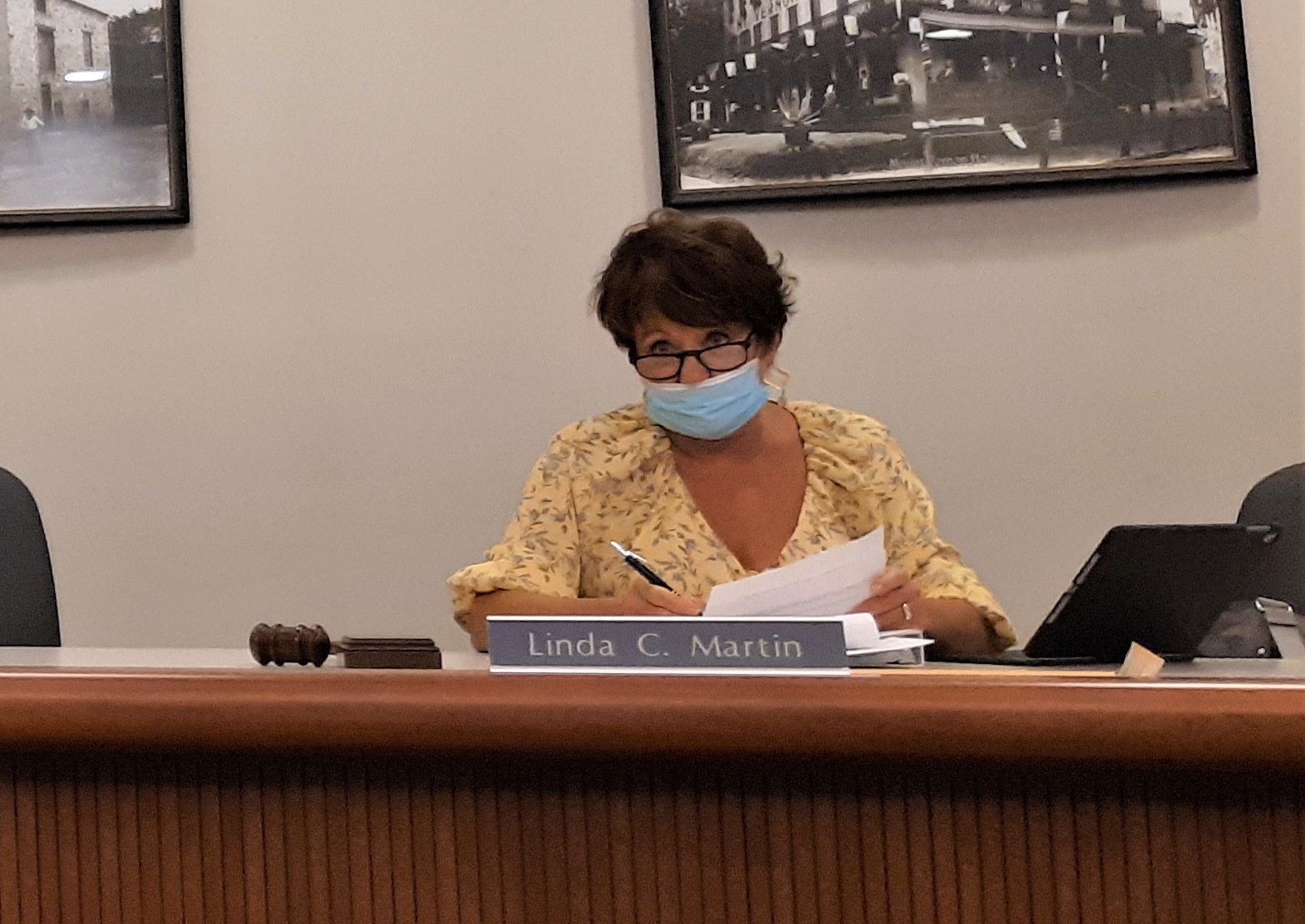 The debate around Ephrata Borough's resumption of electricity and water shutoffs continued this week, with council members weighing several proposals for helping customers to pay their bills and avoid disconnection.
The two main ideas on the table at Monday's Municipal Enterprises Committee meeting: a Covid-19 relief fund; and an incentive program to encourage utility customers who are in arrears to pay their balance in full before the borough's winter shutoff moratorium. They came from Joy Ashley, executive director of Ephrata Area Social Services, who suggested them in a meeting with borough staff.
The purpose Monday was discussion; no action was taken. Council members expressed concerns regarding the proposals' fairness and practicality, but they indicated they're willing to continue discussing potential avenues for relief with Ashley's organization or other partners.
Questions of precedent, authorization
Under the incentive plan, past-due customers who clear their balances within a given time would receive a discount of 10% or so. Committee chairwoman Linda Martin, however, questioned whether 10% would be sufficient to motivate them. Moreover, offering such a discount risks setting a bad precedent, she said.
As for a Covid-19 relief fund, there's a question as to whether the borough would have legal authority to create one, manager Robert Thompson said.
Council members debated the merits of the borough's "budget billing" plan, and whether customers could be given more leeway to pay off past-due balances through it. Sometimes, smoothing out payments over a year still works out to a higher monthly payment than a customer can afford, Thompson said.
Whatever other the borough takes, if any, the it should make the budget billing application easier to find on the website, as well as links to agencies like Ephrata Area that can help with payments, Martin said.
Thompson said he surveyed other utility-owning boroughs in the mid-Atlantic region. He received more than a dozen responses, and all but one had resumed shutoffs.
None are providing "direct relief" to past-due customers, he said. Some, though, participate in a "Project Round-Up" program, through which customers can round their bills to the next highest dollar, with the proceeds going to a nonprofit for utility assistance.
Financial need has spiked
Asked how many of Ephrata Area Social Services' utility assistance cases were tied directly to the pandemic, Ashley said: "We don't look at it like that." She said 29 out of 32 cases she's dealt with were "Covid-related," but not necessarily exclusively so. In many instances, people who were behind before the pandemic have lost jobs or had their hours cut, so now they can't catch up, she said.
Ephrata Area Social Services has been paying out record amounts to help residents avoid disconnection: More than $19,000 in August and nearly $14,000 in the first three weeks of September. Prior to this year, the most the organization had ever disbursed in a month was $4,000 to $5,000, Ashley said.
Last week, Northern Ends Stands Up member Jim Sandoe asked Council to consider joining a task force to implement an assistance plan for residents facing shutoffs.
Sandoe's idea has been referred to council's Budget and Finance Committee, which is scheduled to meet at 6:30 p.m. Monday, Sept. 28 at Borough Hall.