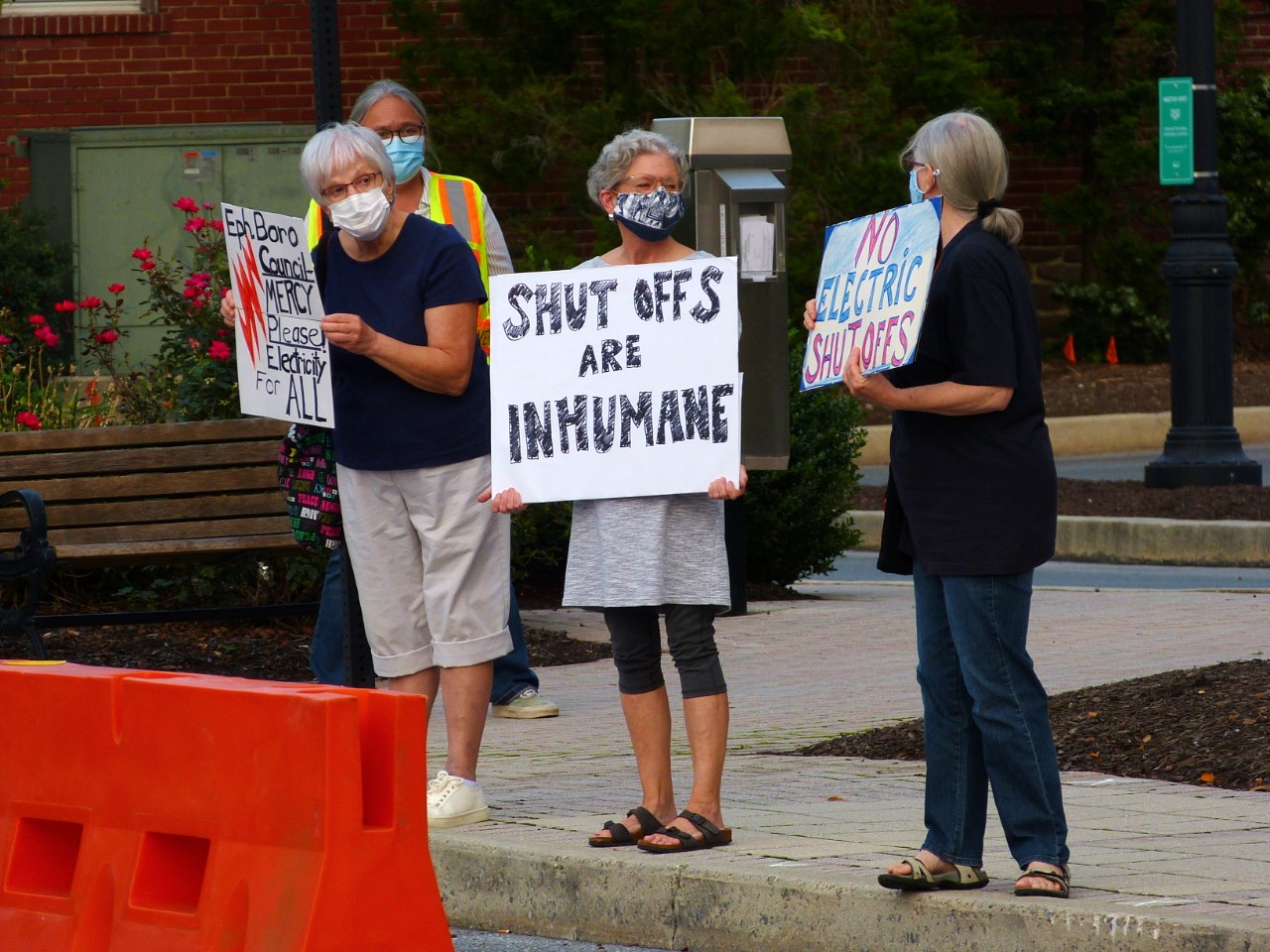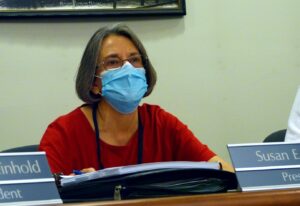 A proposal for Ephrata Borough to participate in a task force on helping residents who face utility shutoffs is on the agenda for committee discussion Sept. 28, Council President Susan Rowe and Borough Manager Bob Thompson said.
The task force is the brainchild of Northern End Stands Up member Jim Rowe. In an outline emailed to Rowe and selected colleagues, he called for local financial institutions, social services agencies, legislators and employment services to work together to find sustainable solutions for residents struggling to pay their electricity and water bills and facing potential shutoff as a result.
Speaking via Zoom videoconferencing to council at its regular meeting Monday, Sandoe asked council to appoint one delegate to the task force.
He urged members to "go above and beyond" business as usual, saying they had a moral obligation to help borough residents.
Three rounds of shutoffs
Council voted in July to end a moratorium on utility shutoffs enacted under Gov. Tom Wolf's Covid-19 emergency declaration. Shutoffs began in August and there have been three rounds so far.
To date, 66 residences have had power disconnected, according to Christine Moore, director of finance and administration. Of those, 13 remain shut off, but seven are vacant, she said.
All but three of the 66 were "habitually delinquent," with multiple months of past-due payments preceding the pandemic, she said.
Prior to the meeting, activist group Northern End Stands up held its second protest in seven days outside Borough Hall.
Speakers said they're not asking for any debts to be forgiven, only for residents to be given more time and more flexibility to pay what they owe. Many are struggling to keep their lives together during the pandemic, and they shouldn't have to worry about losing power as well, they said.
Several of them reiterated those points during the meeting, joining Sandoe in asking the borough to rethink its decision to end the moratorium.
'Do not judge us'
Rowe, though, rebuked the protesters for their approach, and for the characterization of council and its decision as "heartless" and "cruel."
"Do not judge us," she said.
She said many opponents of the shutoffs are acting on "incorrect or only partially correct information." Payment plans are available, she said. It's not in the borough's interest to cut off anyone's service if it can be avoided, and the borough operates accordingly.
Regarding a suggestion by Sandoe that the borough's electric fund balance could be tapped, she said the fund amounts to about six months of expenses — the rule of thumb recommended by the state of Pennsylvania.
Borough council made a considered choice through an open, public process, and can't simply vote to rescind it, she said. Saying she herself has a limited income, Rowe said she sympathizes with struggling borough residents.
"It was not an easy decision for anyone on council to make," she said.
By the numbers: Ephrata utility shutoffs
Through three rounds of shutoffs, as of Sept. 14:
Borough customer service staff fielded roughly 300 calls on utility bills;
66 residences were disconnected;
13 residents remain disconnected, including 7 vacant properties;
Approximately 30 customers requested payment plans by phone;
4 customer payment plans remain in place*;
The borough has applied $16,720 in penalties to electric accounts;
*The other plans were either completed or customers violated their terms. Borough officials could not provide a further breakdown Monday night.
Source: Ephrata Borough