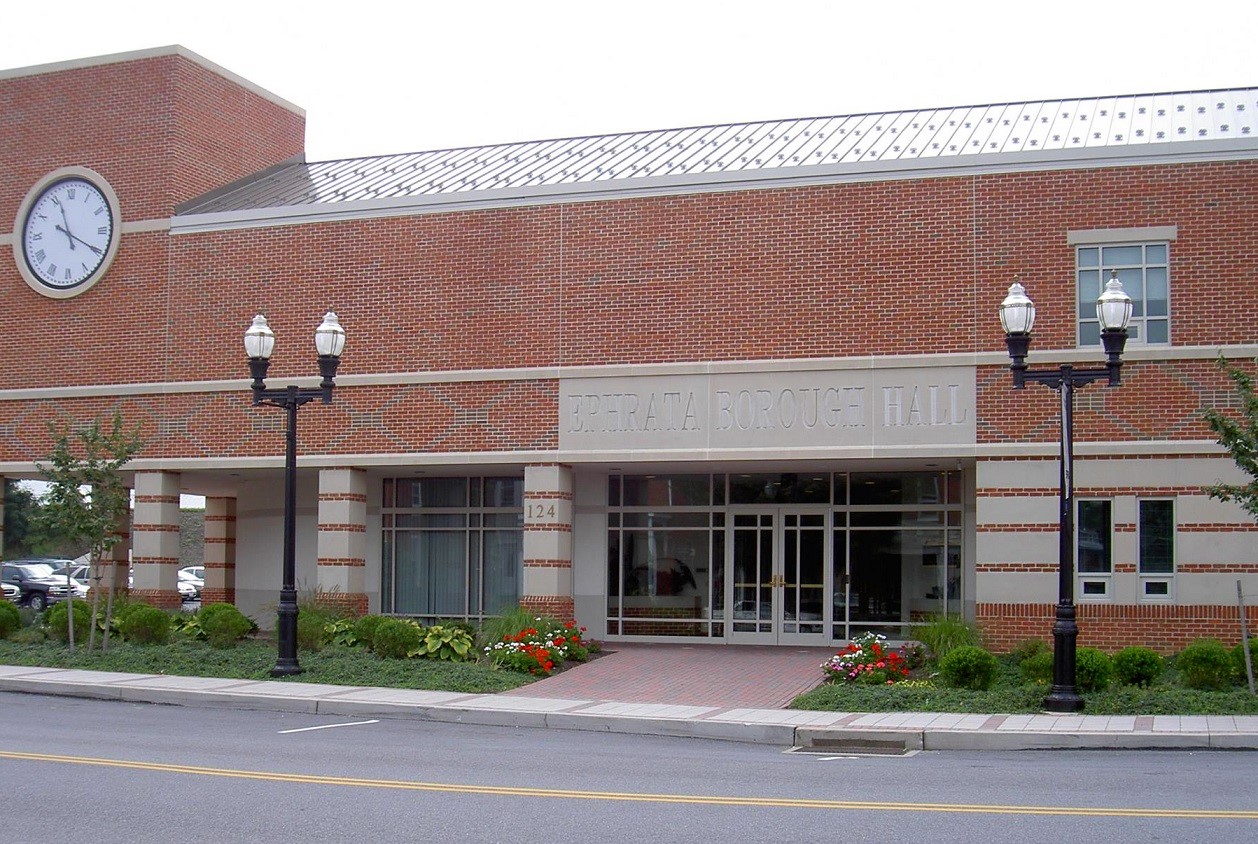 A week ago, Erin Reed and Josh Cooper didn't know if the power would still be on at their home today.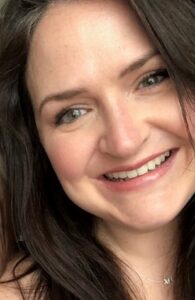 The couple rents in Ephrata, where they are raising five children, ages 4 to 15. In May, as the economy reeled from the coronavirus, Cooper was laid off from his job at a distribution center. They've had no income since.
They fell more than $1,000 behind on their electric bill. Then, as July turned to August, Ephrata lifted its moratorium on utility shutoffs.
Reed and Cooper received notification their electricity would be cut as of Thursday, Aug. 21.
Cooper had filed for unemployment, but there were backups and it wasn't coming through. There was no way the couple could pay, Reed said.
"It was extremely stressful," she said. Still, she put on a brave face, because she didn't want her children to worry.
More than $250,000 owed
Reed and Cooper are far from alone. As of mid-July, more than 1,900 of Ephrata's utility accounts were at least 30 days overdue, collectively owing just over $250,000, according to figures presented to borough council.
On Thursday the borough proceeded with its first shutoffs. There were 33 properties scheduled, and 14 remained disconnected as of day's end, borough Manager Bob Thompson said. Two more rounds of notices have gone out, with disconnections set for this Thursday and Sept. 20.
Reed and Cooper were not among the 14. The borough referred them to two local social service agencies: Northern Lancaster Hub and Ephrata Area Social Services, or EASS. (Both agencies receive funding from the United Way of Lancaster County, which sponsors OneUnitedLancaster.com.)
Last week, EASS provided Reed the full amount needed to square things with the borough.
"It definitely brought me to tears when she handed me that check," Reed said.
Kelly Ernst Warner is coordinator of the Hub; Joy Ashley is executive director of EASS. Both said the situation in Ephrata is dire and that there's no way their organizations can provide more than a tiny fraction of the help that's needed without a huge infusion of outside aid.
It cost EASS $3,500 to assist seven families to avoid shutoffs last week, Ashley said.
"That's just not sustainable for us," she said.
A preview of things to come
The process unfolding in Ephrata may soon play out across the county, state and nation as eviction, foreclosure and utility shutoff moratoriums enacted in the early days of the pandemic come to an end.
Ephrata was able to lift its utility moratorium because it's a borough-owned service. That puts it outside the jurisdiction of the Public Utility Commission, which regulates the companies such as PPL and UGI that serve most Pennsylvanians. There are about three dozen borough-owned power utilities statewide.
The commission's moratorium, enacted early in the pandemic, remains in effect, but officials are considering ending it. Statewide, unpaid gas and electric bills have soared to $479 million, up 41% over 2019, according to the Philadelphia Inquirer.
Meanwhile, estimates indicate 30 million to 40 million American renters face potential eviction. Protection from a federal eviction moratorium is lapsing Monday, while Pennsylvania's eviction moratorium is scheduled to expire Aug. 31.
Locally, hundreds if not thousands of families could be pushed into crisis.
"We don't have the infrastructure for that," said Jennifer Koppel, executive director of Lanc Co MyHome, the Lancaster County Homeless Coalition.
"It's staggering to think about what our community is going to face," she said.
For starters, it's going to take collaboration, said Kevin Ressler, president and CEO of the Lancaster County United Way.
"It is times like this, when we cannot even know what is coming, that having relationships and partnerships matter. ... We really are stronger together, and as we face this tsunami, hopefully the negative impacts will be lessened as a result," he said.
Borough council's decision
Ephrata serves close to 7,000 electricity customers; it also operates water and sewer utilities that serve the borough and about 7,000 customers in Ephrata and Clay townships.
Utilities regulated by the state commission are required to suspend shutoffs during the winter. Ephrata chooses to follow suit, because "it's the right thing to do," Thompson, the borough manager, said.
Normally, there are around 500 past-due accounts by the time shutoffs resume, he said, and that was the case this year, too.
Why? It's not unusual for households on tight budgets to fall behind over the winter, Ashley said. Many need the money to pay heating oil bills, and figure they can catch up on their electric bill in the spring.
This year, the coronavirus pandemic intervened. In April, borough Council voted to extend its moratorium during Gov. Tom Wolf's emergency declaration.
As it continued, the number of past-due accounts swelled.
Some of the amounts are substantial. More than 50 accounts owe more than $1,000 and 175 owe between $500 and $1,000, according to figures provided by the borough to the Northern Lancaster Hub.
In July, borough staff asked Council to authorize the resumption of disconnections.
"If we wait any longer, we're going to be in the winter season again, which means we're going to have a year and a half of delinquencies before we can start collecting them the following spring," director of finance and administration Christine Moore told council members.
If the borough doesn't encourage customers now to get back on firm financial ground, they'll fall further and further behind, to the point that they'll never be able to catch up, Thompson said.
The proposal aroused strong feelings in the community. In a statement before council's unanimous vote to resume shutoffs, council President Susan Rowe said some criticisms had crossed the line from legitimate criticism into false and derogatory attacks.
"The borough of Ephrata is not heartless," she said, and would work with residents with past-due balances "to find the best solution for their needs."
'We definitely never refuse'
The borough is making good on that commitment, Thompson and business office manager Tracy Roseberry said.
"We definitely never refuse ... a family that wants to do a payment plan," Roseberry said.
However, Ashley and Warner, the EASS and Hub leaders, said the borough's approach has shortcomings.
Unlike large utilities, Ephrata doesn't have pre-designed payment plans. They're set up on an individualized, case-by-case basis.
To be eligible for a plan, customers have to be paying their current bill in full, Roseberry said. Apart from that, "Each customer is different and has a different situation," she said.
Customers aren't getting the message that plans are an option, Warner and Ashley said.
Warner said she's spoken to more than a dozen past-due customers in recent days: "No one has said they were offered one; or they asked to go on one and were not allowed to go on one."
Roseberry said the borough can't offer a plan until it knows what resources an individual can call on. That's why it's sending people to aid agencies like EASS and the Hub without a proposal.
"We can't go in the order they want," she said.
Thompson declined to say how many more shutoffs might take place: The number shifts day by day as people make payments and return their accounts to good standing.
Termination of electric service is not grounds for condemnation, he said. However, landlords must renew their rental permits every year, and new permits aren't issued until all past-due utility bills are paid up. Landlords who rent without a permit are liable to severe penalties.
Rental relief proposed
Since the first round of notices went out, Ashley and Warner have been fielding one frantic call after another.
Meanwhile, they're trying to figure out how to meet what is shaping up to be an unprecedented level of need.
Multiple options are being explored. Late last week, they met with the Lancaster County Redevelopment Authority, which oversees Lancaster County's implementation of Pennsylvania's relief programs for renters and homeowners.
The program can pay eligible costs for up to six months for households affected by the economic impacts of the pandemic.
It appears likely that the authority will be able to help to some extent, authority executive director Matthew Sternberg said. He deferred saying more pending additional discussions this week.
One potential stumbling block: The rental relief program is funded by the federal CARES Act, and is intended to offset income losses incurred after March 1. In Ephrata, a substantial portion of the past-due amounts accrued over the winter, before the pandemic hit.
Thompson said the borough recognizes and appreciates the nonprofits' efforts. The borough has shared information with them and is open to collaborating, he said.
'People need help'
For her part, Reed is focusing on her family's next major issue: Arranging for the children's schooling at home. Cooper is continuing his job search.
Reed said she recently contacted state Sen. Ryan Aument's office about Cooper's unemployment. He's been approved, and the couple is optimistic they'll soon have the money they need.
"We're not the only ones," she said. "People need help."