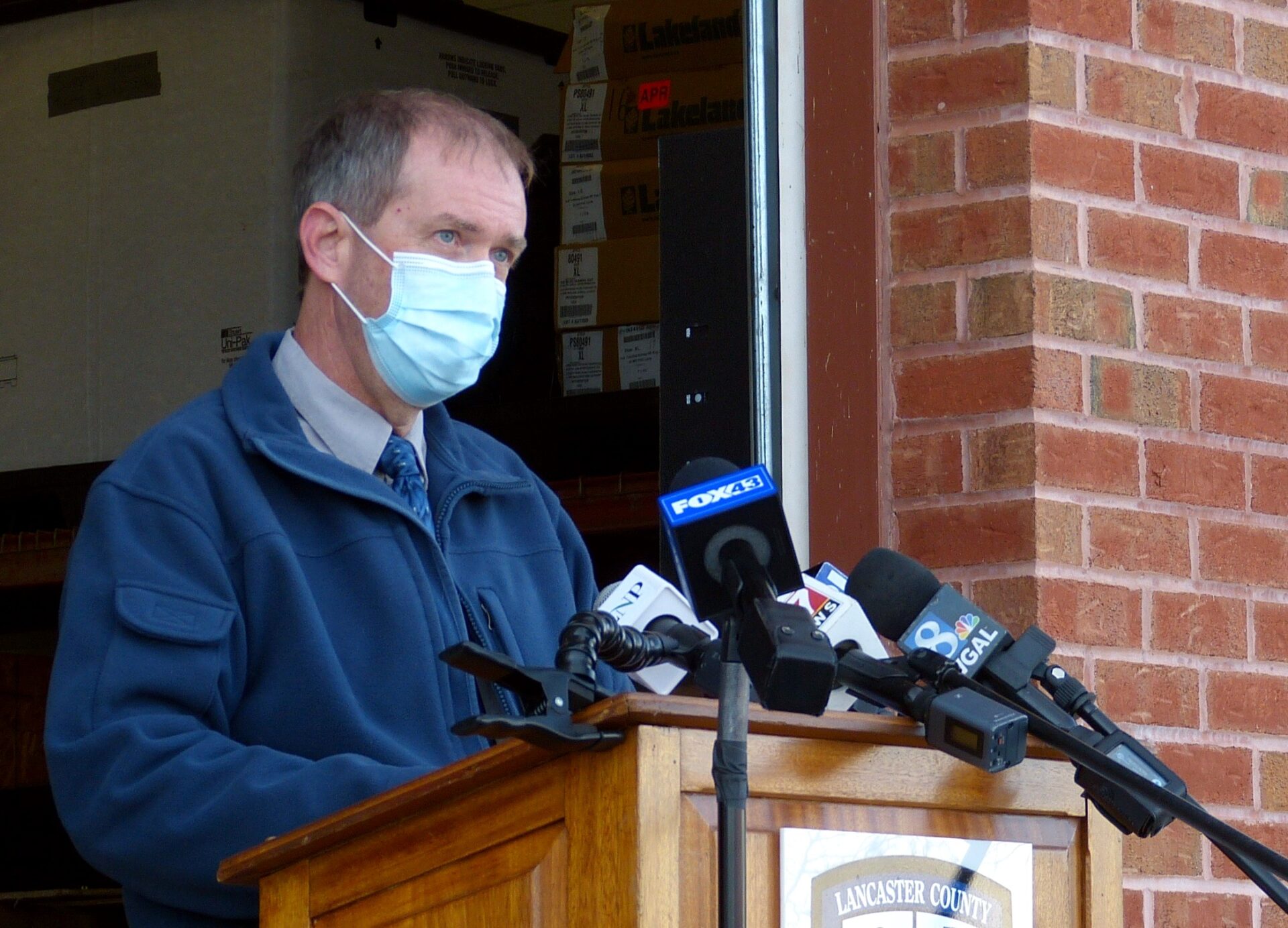 (Editor's note: On Wednesday, the commissioners voted 2-1 to end the emergency declaration.) 
The Lancaster County Commissioners will vote Wednesday on whether to end the county's Covid-19 declaration of disaster emergency.
Issued on March 17, 2021, the declaration has been in effect for 13 months and counting. But the urgency that prompted it has subsided, and it's no longer needed, Phil Colvin, director of the Lancaster County Emergency Management Agency, told commissioners Josh Parsons and Craig Lehman during their Tuesday work session. (The third commissioner, Ray D'Agostino, was absent.)
Unlike state and federal emergency declarations, a county declaration is sharply limited in scope, Colvin said. Essentially, it allows a county to enter into contracts and make purchases without going through the normal procurement process.
That saves time, and early in the pandemic, LEMA made use of it, Colvin said. But for months now, it hasn't been needed.
"We're doing pretty well," Colvin said. If conditions change, the county could certainly issue a new declaration, he said.
Commissioner Lehman said he opposes ending the declaration as long as the Vaccinate Lancaster community vaccination site at Park City is up and running.
"While that center is operating, it's saying to the entire community that the emergency still exists," he said.
Commissioner Parsons reiterated the declaration's purpose, to expedite contracting, and said he doesn't see a rationale to to extend an authority that isn't being used.
Lancaster city issued its own declaration of emergency last March, in conjunction with the county's. It remains in effect.
Whether or not the commissioners terminate the county's declaration on Wednesday, the county will remain covered by the state's disaster emergency declaration.
Therefore, lifting the county's declaration "will have no effect on funding reimbursement," a spokeswoman for the Pennsylvania Emergency Management Agency said.
That is not the case for the state's declaration. It is a precondition for large flows of federal aid, such as food aid, that would cease if it were rescinded. It also gives PEMA authority to respond to emerging conditions quickly and flexibly.
Republicans in the state legislature have repeatedly sought to limit Gov. Tom Wolf's emergency authority, contending he has abused his powers and unduly burdened businesses.
Measures limiting emergency declarations and giving a legislative majority the power to override them are on the May primary ballot, and will become law if voters approve them.