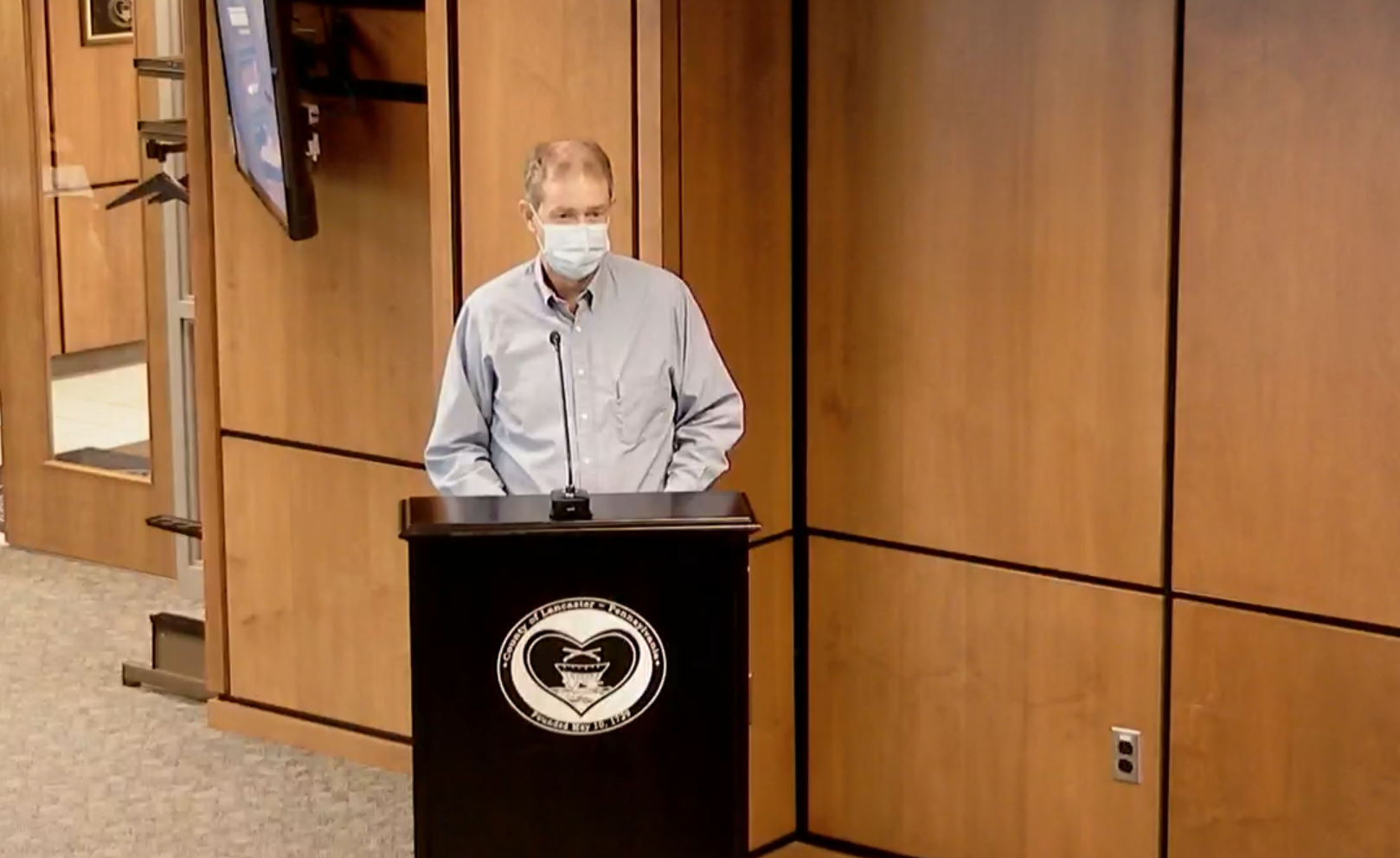 By a 2-1 vote, the Lancaster County commissioners rescinded the county's Covid-19 disaster emergency declaration on Wednesday morning.
The vote was split by party, with Republican commissioners Josh Parsons and Ray D'Agostino voting in favor and Democrat Craig Lehman voting against.
Before the vote, the commissioners engaged in a brief but testy debate over the implications of ending the declaration.
Parsons and D'Agostino said the declaration, substantively speaking, has a single, narrow effect: It allows the county to award contracts without going through the normal bidding process.
For months, however, the county's pandemic policy has been in a "steady state," Lancaster County Emergency Management Agency Director Phil Colvin said, and there has been no need to move faster than the normal procurement policy allows.
So, in the spirit of good government and transparency, the declaration should be lifted, Parsons and D'Agostino said.
Lehman, however, said "a pandemic emergency continues to exist," so the declaration should be maintained, at least as long as the community vaccination center at Park City Center mall continues to operate.
Parsons contended that the commissioners all agreed on the declaration's substance, but disagreed on "optics," suggesting Lehman wants people to remain "in a state of fear."
Lehman said he opposes ending the declaration on substantive grounds, too. He called the notion that he is playing on people's fears "frankly ridiculous."
"The substance still is, and has been, and will continue to be, that there's an ongoing pandemic emergency," he said.