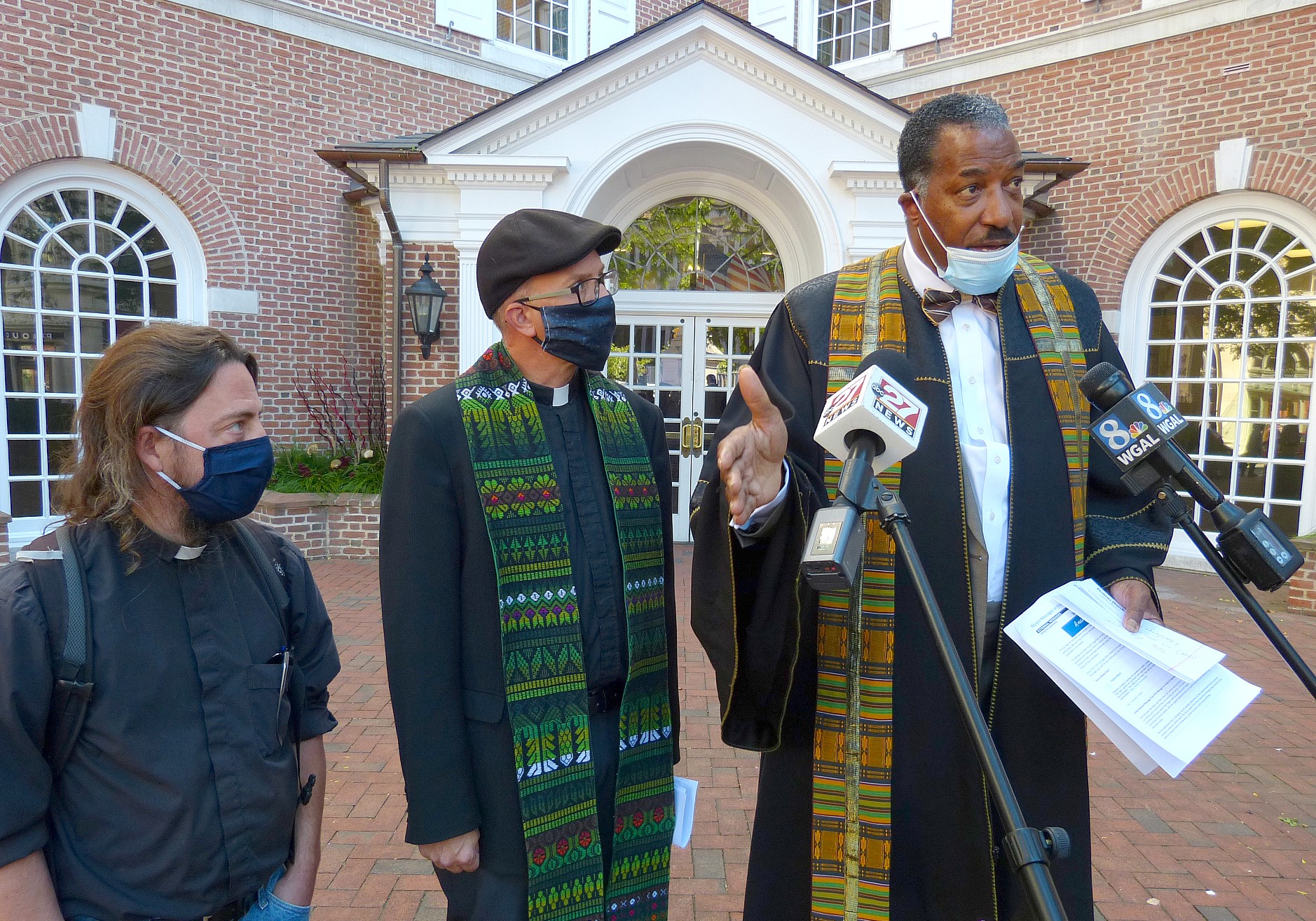 Following their meeting Monday morning with Philip Wenger, the chairman and CEO of Fulton Bank's parent company, local church leaders said they're optimistic he and other local business leaders will join them in advancing racial justice.
Wenger was "very receptive to the request that we made," said the Rev. Edward Bailey, of Lancaster's Bethel African Methodist Episcopal Church, speaking outside the Fulton Financial Corp. headquarters in Lancaster's Penn Square.
Bailey is a leader of POWER Interfaith Lancaster County, a group of clergy focused on racial and social justice. On Thursday, members staged a civil disobedience event in the Fulton building's lobby, calling on Wenger to meet with them.
Their action was prompted by the Sept. 13 police killing of Ricardo Munoz, a 27-year-old who suffered from mental illness. His family and advocates for reform contend that better public mental health policy and emergency intervention protocols could have averted his death.
The clergy said they have a follow-up meeting scheduled for Sept 29. There, church and business leaders will develop an agenda for subsequent action.
Bailey and his colleagues say Wenger and his peers have the influence to move Lancaster city and Lancaster County toward greater justice.
"We have every confidence" that Wenger can "bring the right people to the table to work with us," said the Rev. Jason Perkowski, of Faith United Methodist and Oregon Community United Methodist churches.