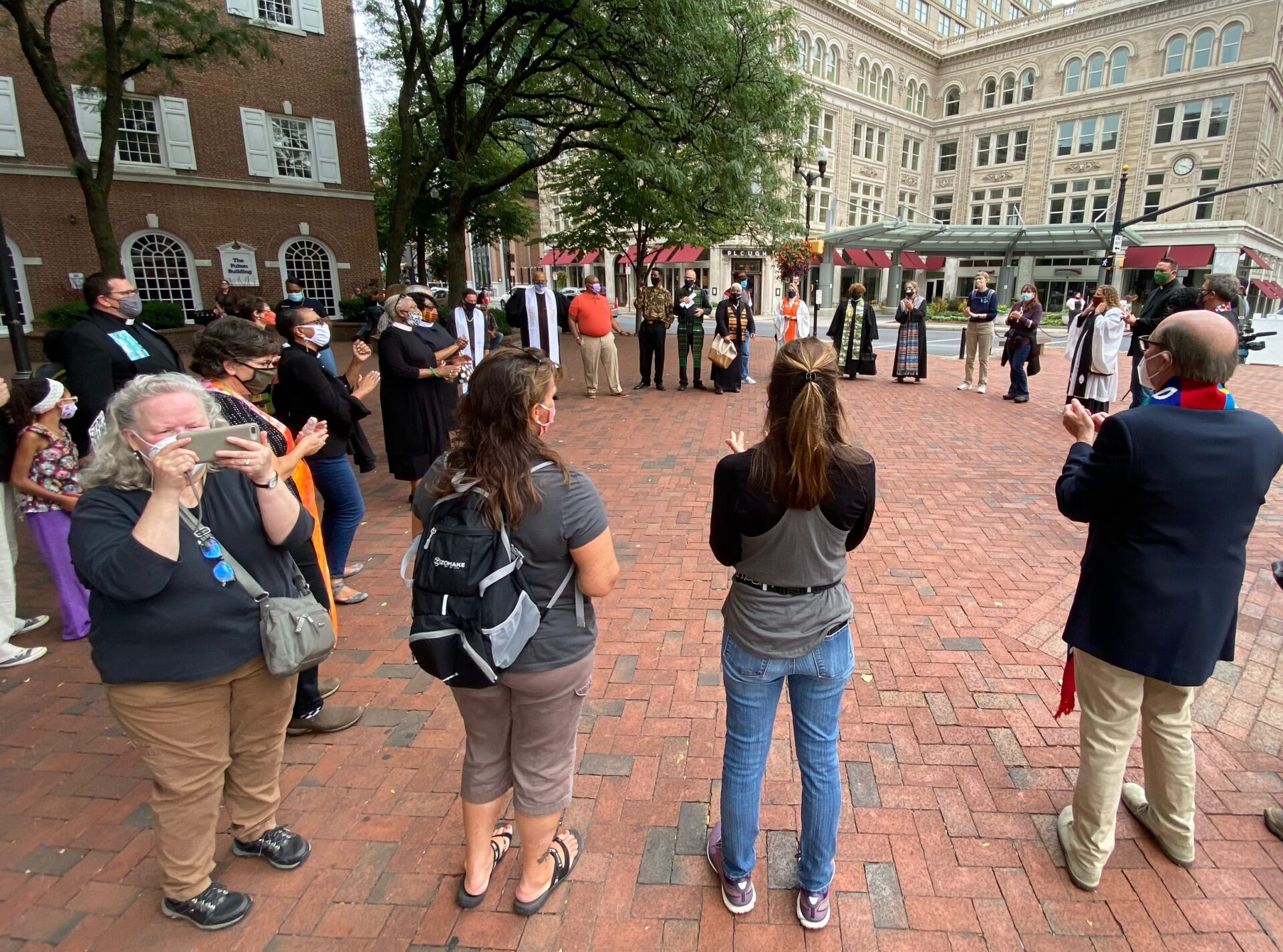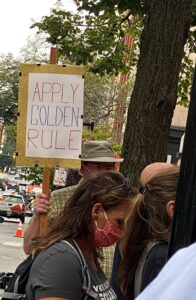 About three dozen local clergy members and community supporters gathered in downtown Lancaster on Thursday afternoon to get in a bit of self-proclaimed "good trouble."
After marching through Penn Square, singing all the way, 14 clergy leaders entered the lobby of Fulton Bank. There, they demanded a meeting with Fulton Financial Chairman and CEO Philip Wenger, refusing to leave and risking arrest until their voices were heard.
After about 30 minutes, the protesters emerged victorious. A meeting had been arranged with bank Wenger for Monday morning.
When the Rev. Edward Bailey, of the Bethel African Methodist Episcopal Church of Lancaster, announced the news outside, the group responded with amens and hallelujahs.
The protest was organized and led by POWER Interfaith Lancaster County, a racial and economic justice organization. It was prompted by Sunday's shooting death of Ricardo Munoz, 27, at the hands of police. It
"We're looking for a moratorium on police killing of people who look black," Bailey told OneUnitedLancaster.
The group wants Fulton, Wenger and Lancaster's business community to show leadership and use their influence to create genuine change, he said.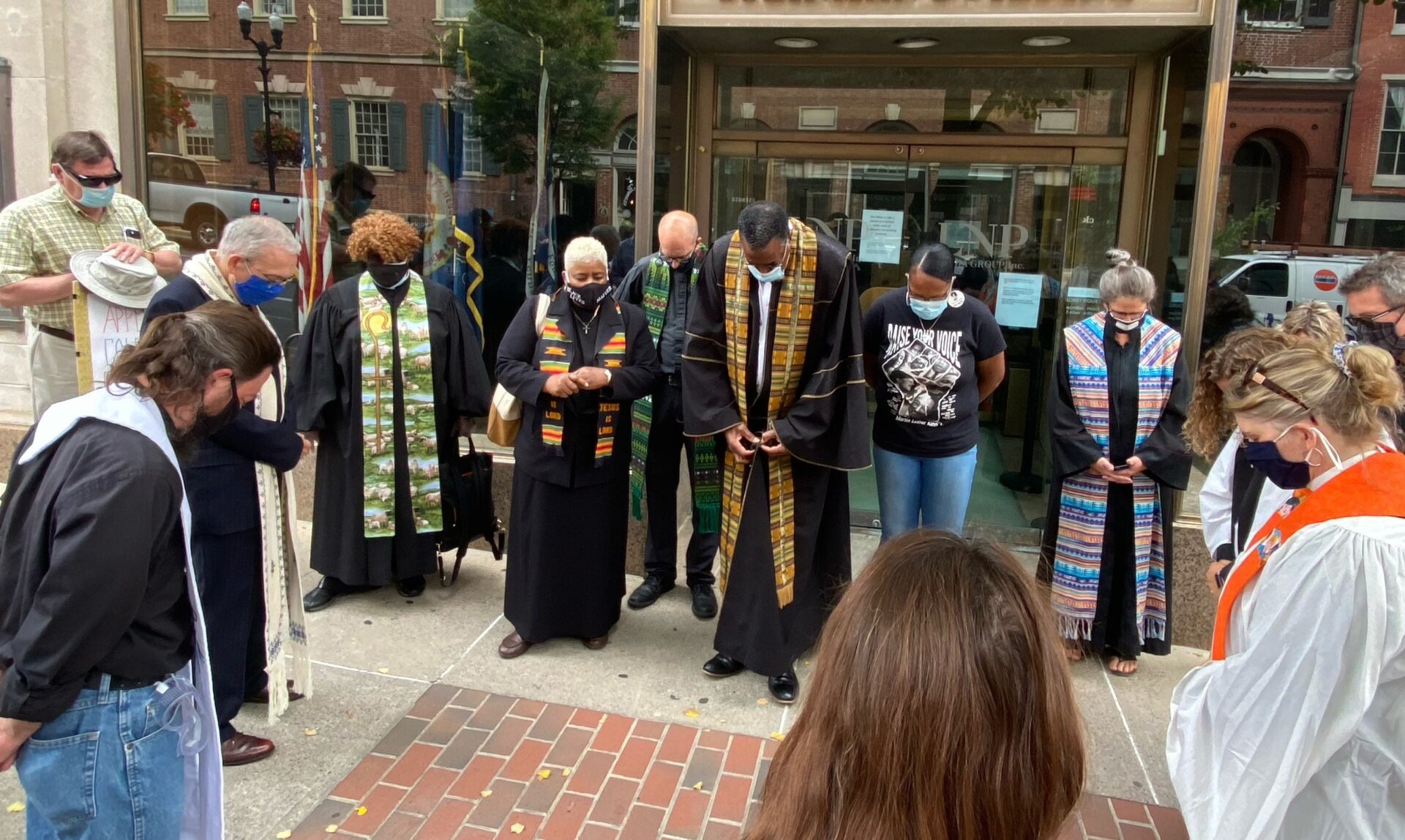 'It is their duty'
During the demonstration inside, Rev. Dawn Harmon from Mount Zion AME Church in Columbia, helped to lead supporters waiting outside in hymns and words of faith. "We are here to let Fulton Bank know that as a financial institution in this community, it is their duty to stand with us in supporting racial justice," she said.
Many of the passing motorists seemed indifferent to the crowd. A few passers-by were seen joining the chorus of "This Little Light of Mine," as it wafted across Prince Street.
Harold Penner from Akron Mennonite Church displayed a sign reading, "Apply (the) Golden Rule."
"Until we can all learn to embrace this rule of thumb, we will never have a just society," he said.
In a statement, Fulton spokeswoman Laura Wakeley described the visit as "a bit of a surprise."
"Fulton Bank has been a longstanding advocate for diversity and inclusion and for treating all people with fairness, dignity and respect, so the bank certainly supports the intent of this group," she said.