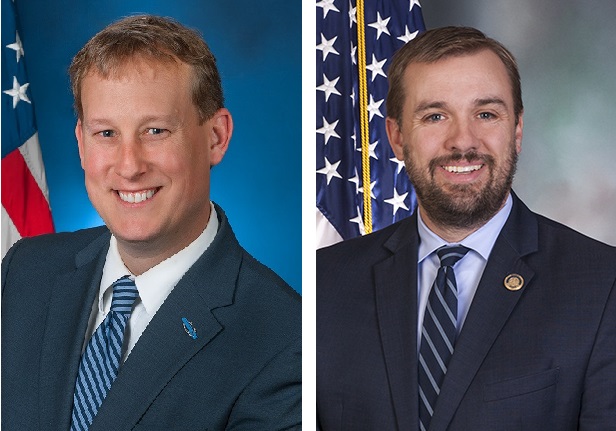 Two Lancaster County Republican lawmakers are proposing a pair of constitutional amendments that would give the legislature the power to block a governor's administrative orders or regulations by majority vote.
The measures would eliminate the governor's power to veto such disapprovals, giving a simple majority the power to overrule the governor rather than the two-thirds now required.
The amendments also would limit to 21 days the duration of any executive order or proclamation "which purports to have the force of law" unless the General Assembly votes to extend it.
State Sen. Ryan Aument and House Speaker Bryan Cutler contend that Democratic Gov. Tom Wolf's use of executive orders amounts to legislation by fiat and usurps the prerogatives of the General Assembly. They said the amendments would restore balance to state government.
Noting that Wolf's administration has issued 52 executive orders, versus an average of 16 issued the four previous administrations, Aument wrote in a legislative memo to his colleagues that Wolf has taken advantage of "vaguely written laws" and judicial deference to create "an out-of-control situation that has left the people of this state largely silenced."
"This continued effort by the executive to operate as a Regulatory State in direct contravention of our Constitution's divisions of responsibility threatens the legitimacy of actions taken by our government and invites further erosion of a system that is dependent on respecting our specifically enumerated duties," Aument wrote.
In a statement, Wolf spokeswoman Elizabeth Rementer, said, "These constitutional amendments are a naked power grab by Republicans in the General Assembly, and would completely upend the separation of powers that has guided the commonwealth for its entire history."
She said Wolf's executive actions have addressed "​​commonsense, widely supported issues," including actions implementing anti-discrimination measures, health care reform and environmental protection. She accused Republicans of obstruction and focusing on "legislative overreach."
The Wolf administration and the Republican majorities in the House and Senate have been at odds throughout the coronavirus pandemic, with the legislators seeking, with little success, to block mask mandates, closures and other measures intended to limit the virus' spread.
Republicans have likewise chafed at Wolf's executive action entering Pennsylvania into the Regional Greenhouse Gas Initiative, a cap-and-trade program developed to combat climate change. The state Senate passed a resolution disapproving the state's participation; it passed a House committee today.
In May, voters approved constitutional amendments allowing the General Assembly to overturn a governor's emergency declarations by simple majority. In early June, legislators terminated Wolf's Covid-19 emergency declaration, though by that time many of its provisions had sunset.
For the amendments to be enacted, the state House and Senate must approve them twice in consecutive sessions, and voters must approve them in a ballot referendum.
(Editor's Note: This article has been updated to add Elizabeth Rementer's response.)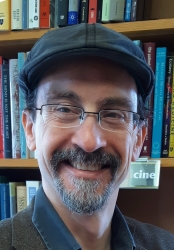 Latest posts by Tim Stuhldreher
(see all)