Pennsylvania citizens are being invited to comment on proposed state House and Senate district maps before they're finalized and implemented.
The state's Legislative Reapportionment Commission released preliminary maps last month. It is holding four virtual hearings this week, two apiece on Thursday and Friday, as follows:
3 to 5 p.m. Thursday
6 to 8 p.m. Thursday
9 to 11 a.m. Friday
1 to 3 p.m. Friday
Speaker rosters are full for all four hearings. The sessions will be livestreamed here.
The panel plans to hold more hearings Jan. 14 and 15. Links had not been posted as of Tuesday morning.
Anyone is eligible to speak in the hearings; speaking time is limited to 5 minutes.
To provide written content, click here. Comments are posted publicly, and they should be "relevant and respectful," the commission says.
Redistricting happens every 10 years following the U.S. census count. The commission is handling state legislative maps; U.S. House districts are dealt with separately.
Ideally, districts are drawn fairly and keep municipalities and communities of interest together; in practice, political parties often are able to lock in structural advantages through creative gerrymandering.
Spotlight PA, a nonprofit watchdog news site, has been following the redistricting process closely. It is offering a free Zoom forum on the new maps and their potential impact at noon this Thursday. To register, click here.
Related: Spotlight PA offers analysis of proposed redistricting maps
The proposed state House districts are influencing Lancaster County politics already. Last year, Lancaster City Council President Ismail Smith-Wade-El announced he would run against state Rep. Mike Sturla in the 96th House District Democratic primary. The proposed maps, however, divide Lancaster city, putting its north side, where Sturla lives, in the 96th and its south side, where Smith-Wade-El lives, in the 50th.
This week, Dana Hamp Gulick said she would run against Sturla in Democratic primary in the proposed 96th District. Meanwhile, Smith-Wade-El's City Council colleague, Janet Diaz, is planning to face off against him in the 50th.
Sturla, who has served in the state House since 1991, has yet to officially declare he is running this year, but has expressed eagerness to serve in a majority-Democratic House, where his seniority and legislative experience could give him significant influence.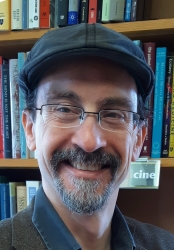 Latest posts by Tim Stuhldreher
(see all)