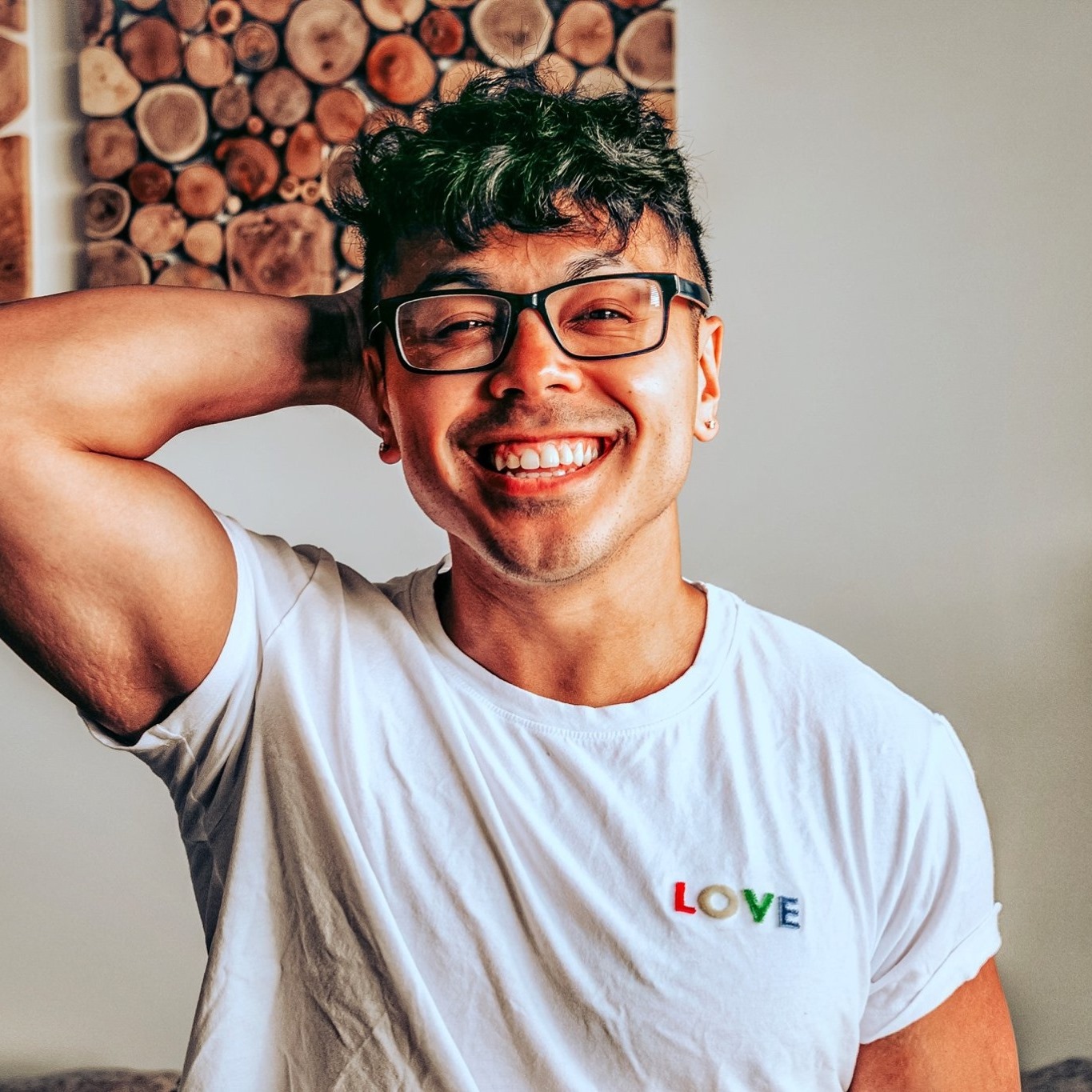 (Editor's Note: This interview is part of One United Lancaster's coverage of Pride Month.
This is Part 2 of One United Lancaster's interview with Brian Nguyen. Part 1 is here. Both parts have been edited for length and clarity.
Nguyen works as the Communications Manager at Community Action Partnership of Lancaster County (CAP), volunteers with the Lancaster LGBTQ+ Coalition, and sits on the board for the Keystone Business Alliance, central Pennsylvania's LGBT chamber of commerce. He identifies as gay and genderfluid, and uses he/they pronouns.)
One United Lancaster: What was your journey to becoming involved with local organizations besides CAP?
Nguyen: Part of the reason I decided to go into marketing was because I was the first male president of the Gender Resource Center at my college. Through a rebranding, through marketing and raising awareness on LGBT issues, human rights issues, that really sparked my fire. …
I think what really solidified that decision [to do digital communications] was because I had an individual come up to me and just gave me like a biggest hug on Trans Remembrance Day … and it just, that's what I wanted to do.
I originally was going to be a doctor, but I learned that through social media and digital marketing that I don't need to cut someone open to make an impact or difference. ...
Through the work that I do, we've seen tremendous growth in our followings, in our engagement, in our impressions and our reach. We've seen such incredible growth that I've been invited to do a lot of presentations, come to various events, and through that I'm able to further my reach. I'm able to build those relationships, and I just get invited to certain things and whenever someone's talks about social media, I hope they think of me.
So, fortunately through my relationships, like the LGBTQ+ Coalition. … they reached out to me and asked if I can come on board. Sometimes they'll pay me, sometimes they won't, but I'm just like, 'I refuse to take your money but I'll help you.'
Because I really want everyone to succeed. What I've learned in my life and what I've learned here in Lancaster, is that … life is short. And what's great about this community is that it's so giving, and we're all striving for a common goal, which is to build a better and diverse community for everyone to thrive in. And I just want to be able to be a part of that. There's big things coming into Lancaster so I want to be part of it.
OUL: Could you tell me more about your work with the Lancaster LGBTQ+ Coalition, and what stands out to you about their initiatives and goals?
Nguyen: First off, let me say that I'm just still mind-blown that there is an LGBTQ+ Coalition here in Lancaster because, when someone says Lancaster, people automatically think it's a conservative place. Which, I mean, in some parts of the county, it is, but often the city it's typically a little bit more liberal.
To provide a haven for LGBTQ+ kids, it warms my heart in so many ways because of the incredible work that they're doing to provide affordable housing for individuals through the HEART program …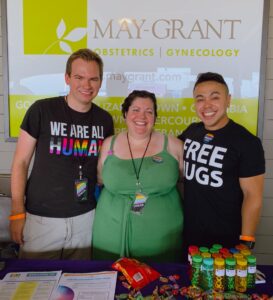 They brought me on board to help them with their digital marketing. They are doing incredible work. … and so I would I hope to do and get out of the experience is to be able to highlight the incredible work that they're doing, and being able to reach the queer community, to know that this is here and it's a resource …
When I first came out, when I was disowned, I literally was homeless. I was fortunate enough to still live in the dorms. That still provided some form of haven for me. But if I didn't have that, I would have been living on the streets and I wouldn't have had anywhere to go.
Just thinking back a little bit further, I grew up homeless, a bit, when my parents first immigrated here. I don't want anyone have to experience that, because having a roof over your head shouldn't be an issue. It's so frustrating. So, I want to be able to highlight the work that the LGBTQ+ Coalition is doing. ...
I try to align myself with organizations, businesses and individuals who believe in the same things that I do. … Part of the reason why I'm at CAP is because I'm a huge proponent of the domestic violence program that we have here. I'm a survivor of emotional abuse.
There's a lot of stigma against domestic violence as well. Love shouldn't hurt. I feel that I'm just a humanist. Why can't we just love each other and just be who we are? ...
OUL: How is your religious journey related to your LGBTQ+ identity?
Nguyen: I should preface by saying my journey with spirituality and religion has always been a challenging one growing up. I grew up Catholic at first, and then I had a brief stint with Buddhism, and then a brief stints with agnosticism, and then atheism, and then back to agnostic, and then just a humanist approach …
I was raised in a very conservative Catholic household. … When I lived with a family friend, they were more agnostic, they didn't really lean one way or another. Then, when I had the option to live with my biological family again, that's when I really grew up Catholic again.
When I first came out to my parents and my parents disowned me, I felt not only free, but I also felt like a part of me was lost, because what I loved about religion in general, is the structure it has. The spiritual rights, the beliefs and stuff. … So, when my parents disowned me, I felt like they took Catholism away from me, too. Granted, what Catholicism believes, obviously I couldn't align myself with that …
When I moved down to Maryland after graduating from college, I went to the Fellowship of Harford County which is like a Unitarian Universalist [UU] church there, and I remember crying when I first opened the door because it was like, I felt like I needed a spiritual community. I feel like the UU church kind of allowed me to practice again, spirituality and religion, all in one kind of thing because it was such an inclusive religion. ...
It's very fulfilling to be a part of an inclusive and welcoming community. Once you find your "thrive tribe," the possibilities are endless!
OUL: What led you to join the Keystone Business Alliance board?
Nguyen: Being able to raise awareness and educate and empower the queer community to be who you are and love who you are in the workplace is just so empowering.
I've just recently joined the board, and I'm also overseeing their communications. … Never in my life did I anticipate sitting on a board, because I stereotypically assume it's old white men and that I'm just the only person of color there. Fortunately, I'm not.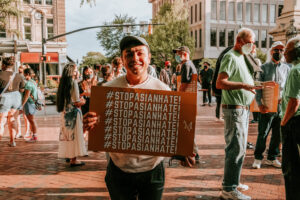 It was one thing for me to be discriminated against being Asian, and it's another thing to be discriminated because I'm gay, but to be an Asian, gay, a 'gaysian,' it's just another ballgame. …
With the rise of Asian hate, it's, I'm not going to lie, I was triggered. But with such a great support system here in Lancaster, it's just so empowering and it's like, it's like a whole like hug that I'm getting from the community, that it's just, it's just nice to know that I'm being embraced for who I am.
OUL: When interacting with clients at CAP, how do you maintain a loving energy without becoming emotionally depleted, burnt out?
Nguyen: It comes from my grandmother. … Through my experience and through my time with her, she always taught me that there will always be someone that has it harder than you.
And I'm not going to lie, there are some days, when people tell me their stories and I want to cry, but that's not the reaction they want from you.
I try to put myself in their shoes, and so that's why I give people hugs, because aside from being honored with you telling me your story, I want to be able to give something back. So, through my hugs, through my listening, through everything, I just hope that you know that I'm here for you and that I care for you …
Standing in solidarity with someone, listening to them, hearing them and actually seeing them for who they are, goes a long way. The stories I've heard, the people I've met, the journey that they've gone through, it's, it shows the resilience of humans, and people. The fact that they're alive to tell their story is a success and a celebration in itself.
So, who am I to cry for you? You've gone through so much hardship, you don't need more tears. You want people to boost you up, empower you.
Even if it's temporary, I just want everyone to know that through my hugs, through our conversations, that I just hope that I'm able to bring a little light to your day, regardless of what you're going through.
And I'll always be a friend, regardless of who you are.