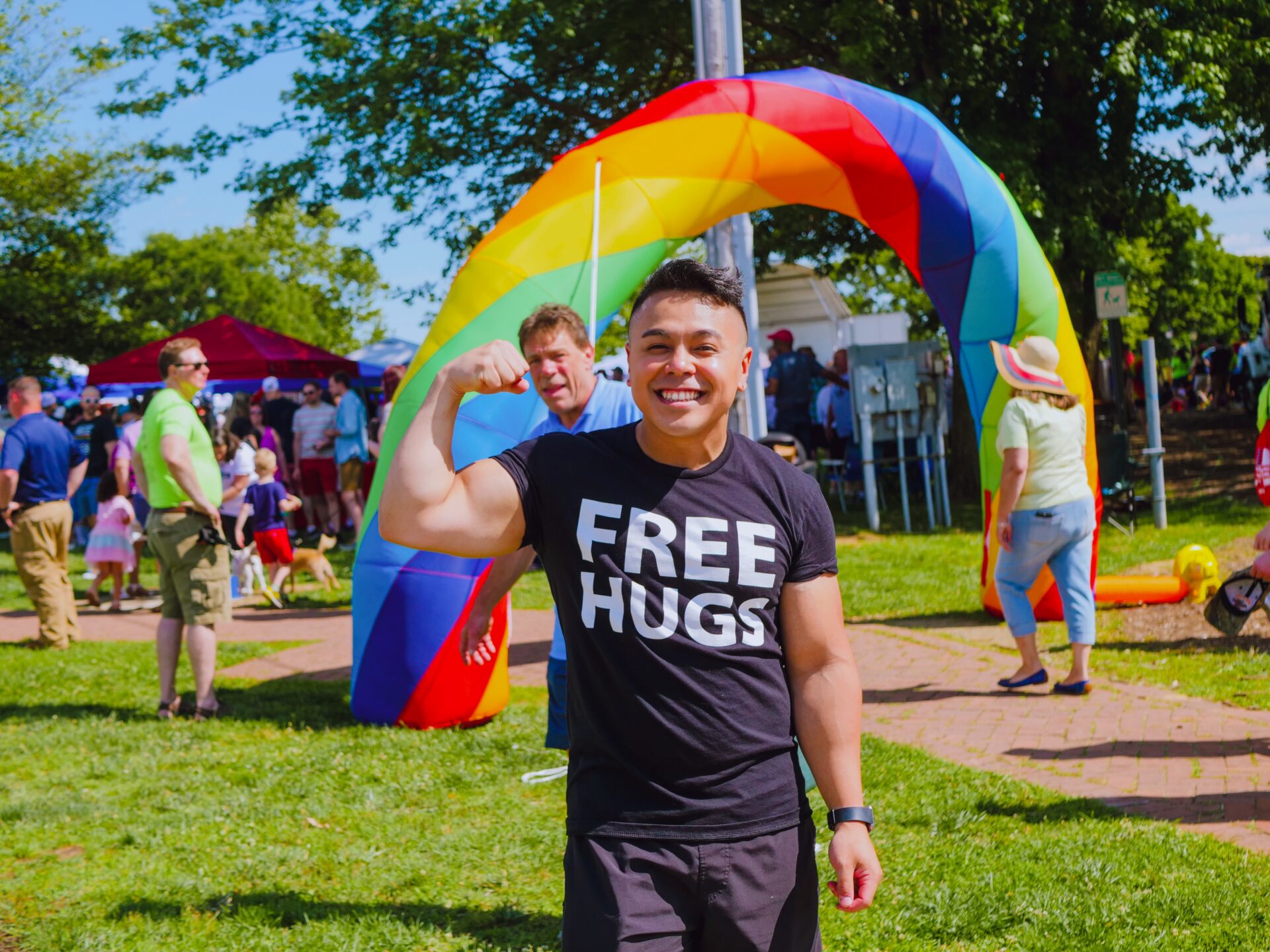 (Editor's note: One United Lancaster's interview with Brian Nguyen is part of our coverage of Pride Month.)
Brian Nguyen says without his "amazing support system," the people who love and encourage him, he wouldn't be alive today.
His outlook on life is intensely optimistic. He's all about "building a life of gratitude, of positive vibes and energy, and sharing that with everyone."
He sometimes describes himself as a giant Minion, from the "Despicable Me" movies: "Minions are a great reminder to not take life seriously. It's important to laugh, even in the darkest of times."
Nguyen works as the Communications Manager at Community Action Partnership of Lancaster County (CAP), volunteers with the Lancaster LGBTQ+ Coalition, and sits on the board for the Keystone Business Alliance, central Pennsylvania's LGBT chamber of commerce. He identifies as gay and genderfluid, and uses he/they pronouns.
I recently had the pleasure of speaking with Nguyen about their life, their career and where they find inspiration. Our discussion is in two parts; Part 2 is here. Both parts have been edited for length and clarity.
One United Lancaster: Can you talk about your personal history and what brought you to Lancaster?
Nguyen: I was born and raised in Allentown Pennsylvania by Vietnamese parents who immigrated to America during the Vietnam War. So, very traditional values and everything. We grew up in poverty. That's why I really connected with CAP so much …
I went to school at Albright College. After graduating, I moved to Maryland. I was a digital marketing coordinator for a boutique hotel at the time. My partner moved up here first, and I accepted a job offer at Thaddeus Stevens College as the Web and social media coordinator. I was working at Stephens for about two years, and my boss at the time was Adam Aurand.
His wife, Kristy Aurand, the Chief Development Officer [at CAP] … reached out, initially for a part-time position just overseeing the website and helping with the social media and everything. And I've always loved social media, and I just love digital marketing in general because of the impact and the power it has to raise awareness and tell stories and educate people.
When I sat down to meet with Kristy and Vanessa [CAP Executive Director Vanessa Philbert] … we talked about CAP as a whole and the mission and the vision. ... Growing up from poverty, I understood the struggles that everyday Americans had, low-income families and individuals, especially minorities and people of color.
I wanted to use the digital media platforms from our website and social media to tell stories highlighting the impact that we're having in our community, the work that our amazing staff is doing on a daily basis, highlighting the successes of our families and individuals that we serve, because every little success is a huge success in the long run …
I'm a firm believer in celebrating every little accomplishment and in trying to find the positive, because my family hustled really hard to get to where we are today.
OUL: Can you tell me more about the possibilities the internet offers storytelling, especially with nonprofits?
Nguyen: The beauty about the internet, and being able to market your organization or yourself, is having the ability to control the narrative. Yes, there are a lot of bad and negative things on the internet, but at CAP and me specifically, I strive to be the positive and good in the world to make that impact. So, using our website and interviewing people and taking their photos and videos and just talking to them,
curating that content and sharing it goes a long way. ...
Poverty in itself is very stigmatized. My job and goal is to highlight the other side and the realities of poverty and what it really looks like to everyday Americans rather than what we stereotypically think. ...
I never want anyone to feel negative or bad about themselves or whatever their situation is. I just want to be able to create a platform and a space for individuals to learn and to grow from other people's experiences. ...
Coming from my background, growing up in poverty … we lived in a car. I remember when I was a baby, living in my parents' friend's house from time to time and then ultimately, my parents did end up giving me and my siblings up to a family friend, because they couldn't afford to take care of us. We were raised by our family friend basically up until we were teenagers.
OUL: Poverty is not something to feel ashamed about; it can be so difficult to get out of.
Nguyen: It's particularly challenging, especially, if you're just coming to this country and you don't know English. My grandmother was my best friend and she taught me.
Out of all my 13 siblings and I, I was the only one that still retained all the Vietnamese culture, language, and cooking and stuff. To look back and remember her working in sweatshops, making clothing, working late nights and my family having to work in these shops for machinery and stuff. It was tough.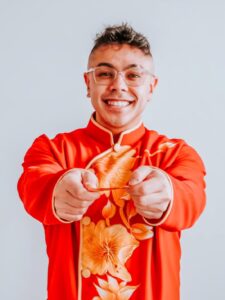 OUL: What motivated you to retain your Vietnamese culture in a really difficult situation? It seems like that's a very intentional choice on your part.
Nguyen: It really is. And it's become more intentional these past couple of years.
I remember growing up, I was one of three Vietnamese people in my elementary school. So, I remember for the longest time, I wanted to be White. I didn't see any representation of me on TV or in movies or just in my school, and my closest friends were Vietnamese. I remember for the longest time … I was whitewashing myself. I wanted to fit in.
It wasn't until my grandmother told me a story of the hardships of Vietnam and the struggles, and as I got older, I just understood more compared to when I was younger, and so it made me realize how beautiful you are, regardless of what anyone thinks.
She taught me the beauty of language and the beauty of food and the beauty of one's heritage, and so I've been really intentional trying to keep that alive because I know, for me, being bilingual nowadays is an amazing skill set to have.
Whenever I have kids in the future, I want them to be able to embrace who they are, and love where they're from and love their culture. I'm loving the fact that there's more representation now on TV, movies and everything. But I realized too, it makes one unique, and it makes one special. I'm very proud of who I am and how far my family have come and the beauty of the Vietnamese culture and the Asian
culture in general.
OUL: I can imagine that took a lot of hard work and self-reflection.
Nguyen: Definitely. My grandmother passed away this past December, it was really hard. And it was even harder because she passed away in Vietnam. Vietnamese, Asian people in general, approach death differently than the American culture. We basically plan out our funeral, we know what we want, we have a plot picked out. It's a very cultural experience … and there's a lot of things that go into it.
She passed away Dec. 27 and I closed on my house Dec. 28. I [had] scheduled a phone call with her to show her the house and share this news. It was the hardest thing I've ever experienced in a long time … It made me realize the importance of continuing her legacy.
She'd been through so much, and she made me who I am today, and by me embracing my Vietnamese culture, I'm embracing years, decades, centuries of the pain, of the celebrations, of everything that not only she went through, but my people went through. Being able to continue that makes me feel so proud of of who I am and how far we've come …
I think it really hit me hard when she passed away too was because -- so, I came out to my family on May 1, 2013, at 10:46 a.m. I remember standing outside of my dorm, and my heart was beating really fast. I was preparing for finals and I called my dad first, and then my mom. I remember my dad cursing me out and disowning me on the spot. And you would think that I would be upset at that, but I remember crying really hard because I felt free. For the longest time, our relationship had been really strained.
It wasn't until I saw my grandmother in person that I had a very spiritual and deep conversation with her. She was my biggest advocate. She was my biggest supporter, and she was the only one at the time that really stood by me.
OUL: How does your choice to stay optimistic and your resiliency relate to the work you've been doing in Lancaster?
Nguyen: My specialty lies in helping individuals, organizations, businesses, whomever with their digital communications. I try not to charge because when money is involved, I feel so uncomfortable. I want to give back because I choose to, I want to …
It goes back to my grandmother instilling in me the importance of hard work and giving back, I think. To give an example, whenever I go out to lunch with my friends, I refuse to let them pay. I will always pay. I will never accept anything else …
I don't know if it's because it's filial piety or if it's just me being Asian, but I'm the type of person that I just want to give. I don't expect anything in return because I just love what I do and I'm very passionate about the work that I do, and I just want to be able to share that and help other organizations and individuals transform who they are on the digital front and raise awareness and educate and empower.
This was just Part 1 of the interview! Part 2 will be posted on Friday.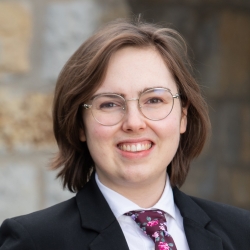 Latest posts by Emily Ritchey
(see all)