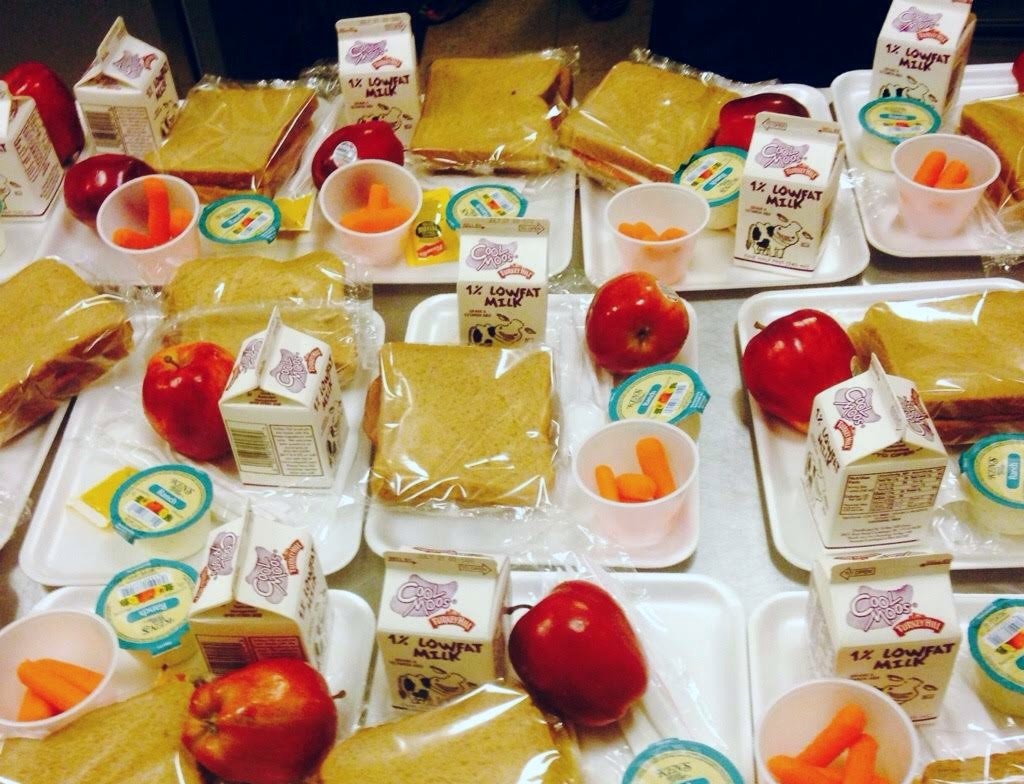 In recent days, the federal and state governments have issued meaningful pandemic relief measures, extending important waivers impacting school meals, emergency food programs, and evictions from rented housing.
Extension of waivers on school meal eligibility restrictions
The U.S. Department of Agriculture on Monday extended its waivers on eligibility requirements for several federal school meal programs.
Specifically, the USDA's Food and Nutrition Service (FNS) has extended a suite of nationwide waivers for the Summer Food Service Program (SFSP) and Seamless Summer Option (SSO) through the end of 2020, or until available funding runs out.
These measures include:
Allowing SFSP and SSO meals to be served in all areas and at no cost;
Permitting meals to be served outside of the typically-required group settings and meal-times;
Waiving meal pattern requirements as necessary;
Allowing parents and guardians to pick-up meals for their children.
Here is the USDA press release for more details.
Extension of waiver on Pa. food programs' signature requirements
The Pennsylvania Department of Agriculture on Monday extended its waiver of signature requirements for several emergency food programs through March 31, 2021 — The Emergency Food Assistance Program (TEFAP), the State Food Purchase Program (SFPP), and the Commodity Supplemental Food Program (CSFP).
This order extends the waiver on the requirement that those picking up food under these programs personally sign the TEFAP/SFPP Self-Declaration of Need Form or the CSFP Certification Form.
The waiver extensions contain the specific "scripts" that must be used with clients. The CSFP waiver also has the form Participant Certification Form attached.
Here are the waiver extensions:
You can also find these forms on the Hunger-Free Lancaster website.
Federal government broadens and extends moratorium on evictions from rental housing
Also on Tuesday, the U.S. Centers for Disease Control and Prevention broadened and extended its moratorium on evictions from rental housing. The CDC order does not apply to foreclosures.
More coverage: Moratorium or no, seek Rental Relief if you need it, Tabor president advises
This moratorium extension will run through Dec. 31, 2020, and comes with multiple conditions, including:
It applies only to non-payment of rent, and will not apply to residents who engage in criminal activity, threaten the health or safety of other residents, damage the property, or violate their lease, other than for rent nonpayment.
It does not forgive rent or prohibit landlords or property owners from charging late fees.
The order does not apply in any state or local area that already has an equivalent or stronger moratorium on residential evictions. Approximately 30 states and localities have residential eviction protections currently in place due to Covid-19. Pennsylvania's moratorium expired on Aug. 31; this week, Gov. Tom Wolf declined to extend the state order barring evictions and has called on the General Assembly to pass legislation to address this issue.
Eligible renters include those who qualified for a stimulus check under the CARES Act based on their annual income, and those who would become homeless if evicted.
In order to certify applicability, a renter can submit a signed statement to their landlord or property owner. The renter must attest to the following:
The tenant has used their best efforts to obtain available government assistance for rent or housing;
The tenant was eligible to receive an Economic Impact Payment (stimulus check) under the CARES Act, or has an annual of no more than $99,000 for an individual, or $198,000 for a family;
The tenant is not able to pay the full rent due to substantial loss of income, wages, or hours, or because of extraordinary out-of-pocket medical expenses (unreimbursed medical expenses exceeding 7.5% of Adjusted Gross Income for the year;
The tenant is using their best efforts to make partial rent payments;
The tenant has no other available housing options and if evicted, would need to move into a new residence shared by other people who live in close quarters, or would have to move into a homeless shelter.
The tenant declaration says that the tenant understands that they will still have to pay rent and fees, and comply with their lease. The unpaid rent may be required by the housing provider in full once the temporary eviction moratorium expires on Dec. 31, 2020.
According to the Pennsylvania Housing Alliance, nearly 400,000 Pennsylvania families have fallen behind on rent in the pandemic.