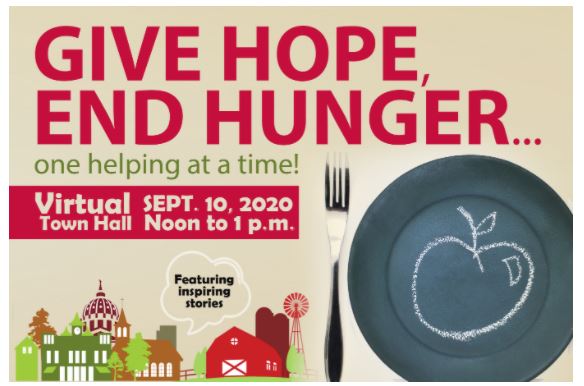 Since the start of the coronavirus pandemic, the population served by the Central Pennsylvania Food Bank has risen by 50%, from 135,000 to more than 200,000 people a month.
In other words, one in 10 people in the Food Bank's 26-county service area now needs assistance.
Those statistics came from Food Bank executive director Joe Arthur during a virtual town hall, convened by the nonprofit on Thursday to mark National Hunger Action Day.
"The need for nutritional food has been greater than ever expected," Shawn Baile, a spokesman for Pennsylvania State Employees Credit Union, the town hall's sponsor.
With a 13.1% unemployment rate reported by the State of Pennsylvania in May, the need for food assistance has grown accordingly.
"As the unemployment rate goes up, the food gap goes up," said Amy Hill, the director of community engagement and advocacy for the Food Bank, who moderated the virtual event.
Alexandra Schramm, the interim executive director of the Lancaster Food Hub and a town hall participant, agreed.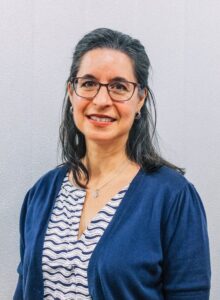 The Hub's client numbers have remained more or less steady throughout the pandemic, but the Hub has provided them more food.
"We increased the food distribution to our clients by 30% to sustain them longer and keep them safe at home," said Schramm.
The nonprofit also helped partner organizations pivot to a take out model of food delivery, supplying them with paper goods, prepackaged snacks and easy to prepare foods.
Other food banks in the county have also seen an increased need for services. The Factory Ministries, which serves eastern Lancaster County saw a 300% increase in clients in the pandemic's early days.
Reacting to the needs
The online town hall featured updates from Hill and Arthur, as well as a moderated Q&A with five panelists.
Each panelist discussed how their organizations are working with the hunger crisis around them, including eviction impacts; where food donations come from and their networking efforts with other organizations to maximize benefit offerings.
Federal and state assistance has been crucial as food banks shift to safer ways of serving their clients.
The federal government is paying for food boxes pre-packaged by the food banks. That allows local agencies to unload a family-ready selection of food directly from a truck into someone's car, bypassing the need to unload and repack it — the so-called "truck-to-trunk" model of food distribution.
The panelists also lauded the Pennsylvania Agricultural Surplus System, which gives nonprofits access to excess farm production that would otherwise go unused.
It's great to be able to provide "nutritional food to people who need it" from Pennsylvania's agricultural bounty, Schramm said.
What can people do
How can you help? Toward the end of the town hall, Jane Clements-Smith, the executive director of Feeding Pennsylvania, proposed a list of ways:
Donate money
Raise awareness on social media with the hashtag, #HungerActionMonth
Volunteer with hunger-prevention organizations
Advocate to local and state leaders to pass hunger-prevention legislature
Or, as Hill said, "Advocate, participate and donate. Hunger is a year-round issue."
"We want to serve as many people as we can," said Schramm. "This is a difficult time for everyone. You can see it in their eyes."
Editor's Note: This article was updated on Sept. 16 to expand on Lancaster Food Hub's response to the pandemic.
For more information
The Lancaster Food Hub remains open and is taking registrations for people who need food assistance. Check out their website for more information on their services or how to donate.
To donate money or to volunteer with the Central PA Food Bank, click here.
For contact information for state and U.S. legislators, visit the Food Bank's "Advocate" page.