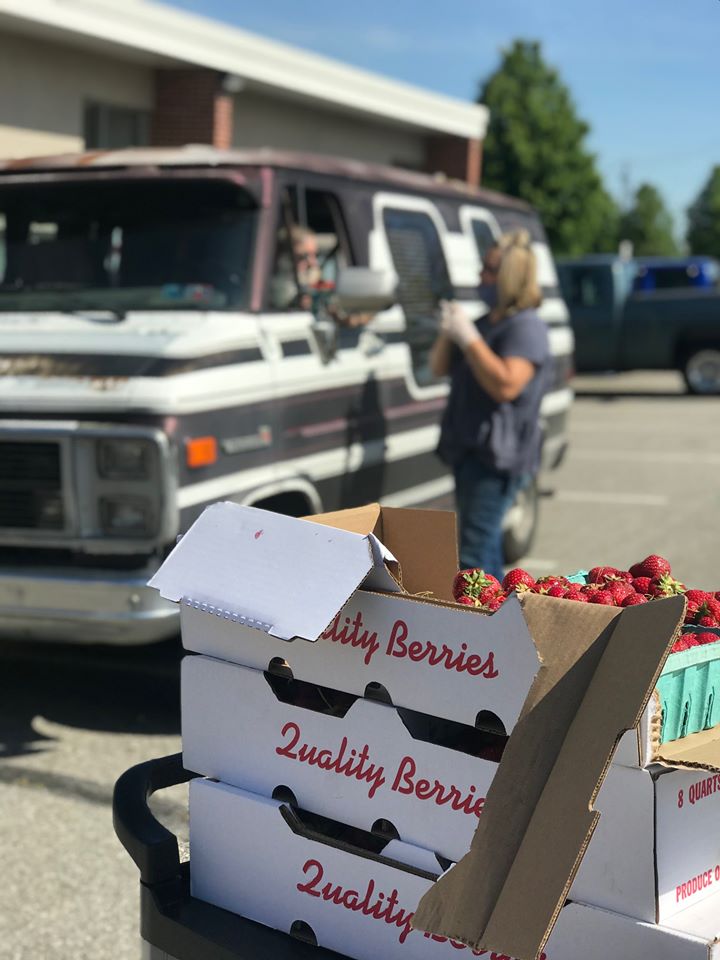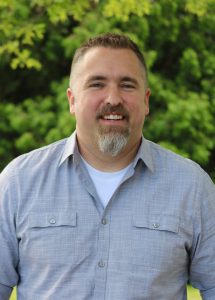 When Pennsylvania began locking down its economy to combat Covid-19 this spring, the numbers of hungry families turning to The Factory Ministries shot way up.
It was an unprecedented challenge. But, the community responded, executive director Adam Nagle said.
"This community rallies together," he said. "We are in this together."
Based in Paradise, The Factory Ministries serves eastern Lancaster County, normally operating social services, a youth center and a food pantry.
Prior to the pandemic, its food pantry, known as the Factory Market, typically served 50 to 55 families a week, or about 200 individuals. By mid-April, it was serving more than 200 families a week, nearly 900 individuals.
The cost per family per week is about $115 to $150. That means The Factory Ministries had to source roughly an additional $20,000 of food per week to meet the surge in demand.
It's been able to do so, thanks to local businesses, other organizations and families. The nonprofit holds weekly "Food Fridays" food drives and they've been tremendously successful.
In compliance with the lockdown guidance, it shuttered the Factory Market and switched to drive-through pickups, distributing food twice a week, on Tuesdays and Thursdays.
Support from the Lancaster Cares fund has helped: Besides covering some food purchases, it supported the shift of Kerri Burns' formerly part-time position as Factory Market director to full-time — a necessity given the additional oversight and coordination the scaled-up operation requires.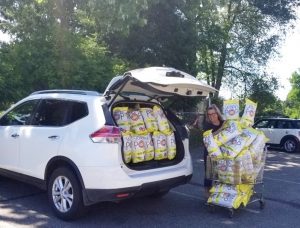 Partnering with Pequea Valley SD
Besides expanding its own food ministry, The Factory Ministries took over distribution for Pequea Valley School District's free and reduced-price lunch program. It served between 120 to 200 children a week, with families receiving five lunches per week per child. The program is continuing over the summer with support from the Department of Education and the local Steinman Foundation, Nagle said.
The Factory Ministries "has been instrumental in helping us get this done for our families," Pequea Valley Superintendent Erik Orndorff said.
Nagle says the nonprofit goes beyond "standard fare" and strives to offer items people would happily choose themselves.
"As an organization, we believe in freedom of choice, empowerment and human dignity," he said. It's important, he said, to nourish people's spirits as well as their bodies, and unexpected treats are one way to show people going through tough times that they're valued and cared for.
Featured items have included pizza kits and hams. Fresh strawberries were a big hit earlier this summer, he said.
One woman told him she and her children had stopped by a roadside stand, but the vendor was asking $5.50 for a carton of strawberries, more than she could afford. At the nonprofit's pickup, she was delighted to see the fruit in her family's parcel.
"Oh my word, that means so much," Nagle said she told him.