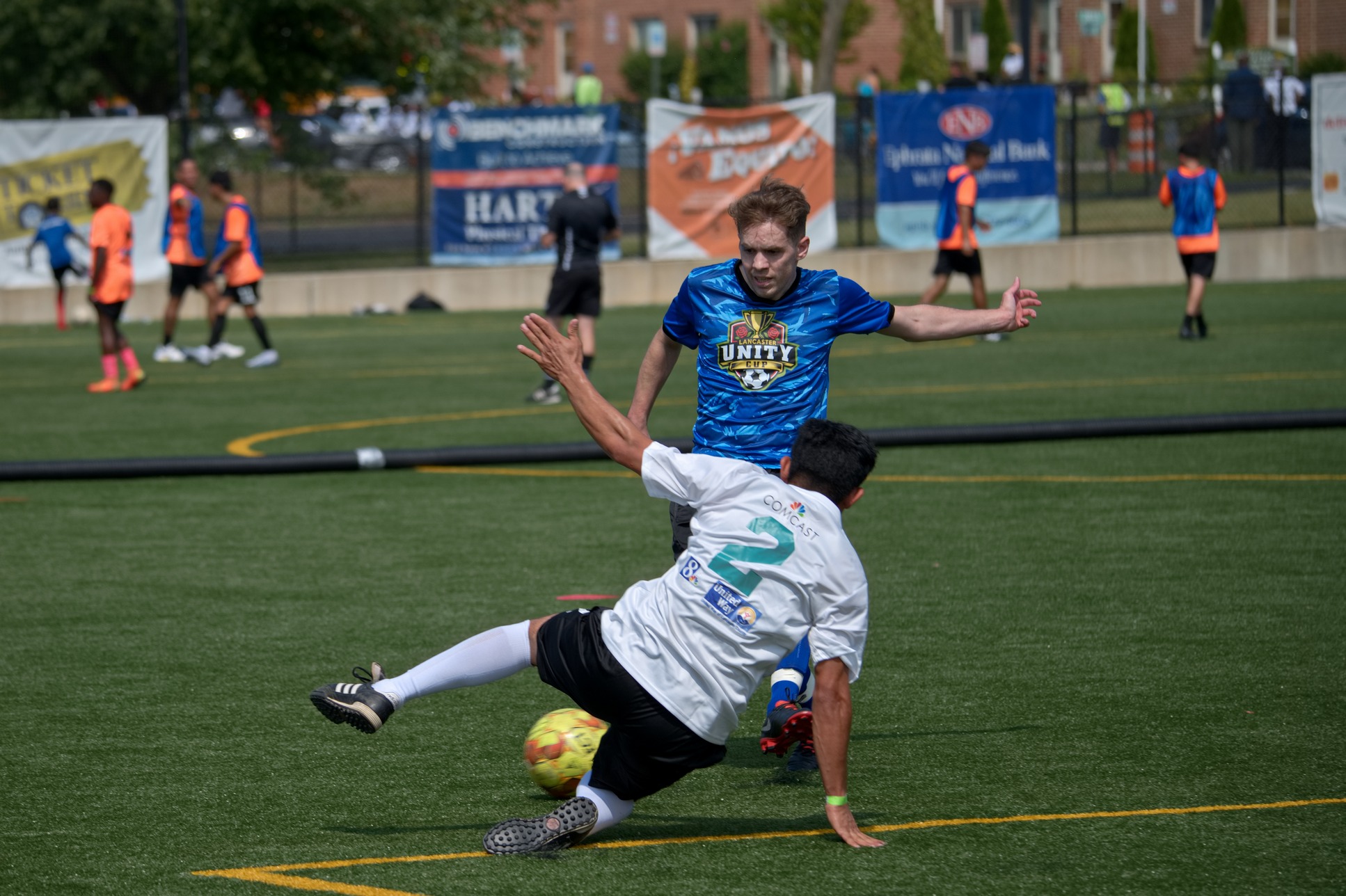 Fayra Molina came out to Roberto Clemente Field Saturday morning to watch her father, Xavier Molina, take part in Lancaster's inaugural Unity Cup.
"He's quick – very quick," she said of her father, the captain of Team Ecuador. "He's easy to lose out there."
Sixteen soccer teams, representing five continents, faced off against one another Saturday in the first round of play in the Unity Cup, which features soccer teams made up of members of Lancaster's refugee and immigrant communities.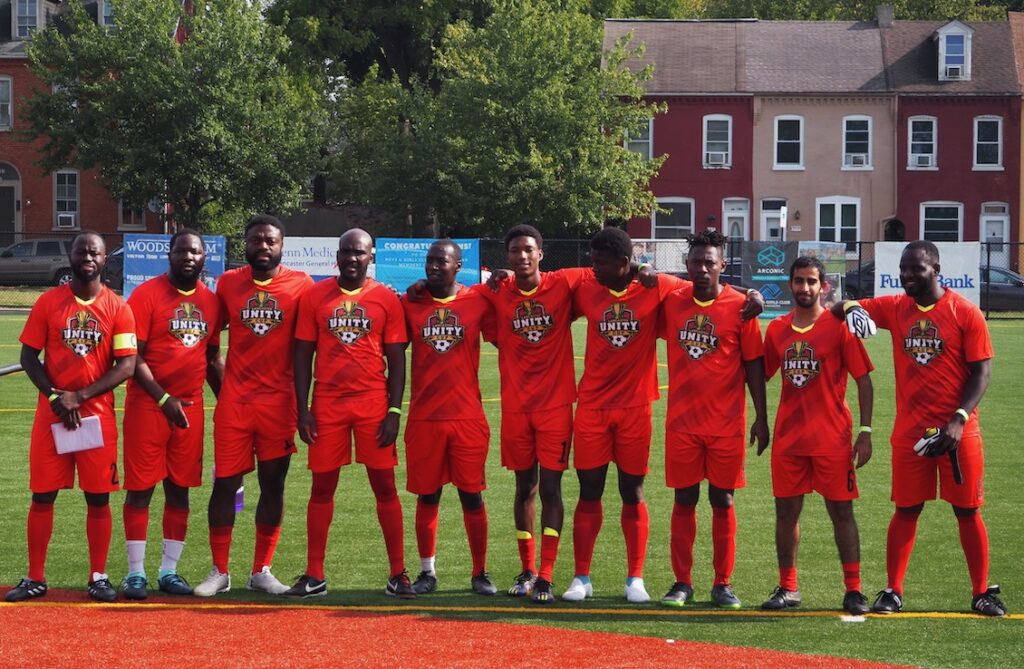 The teams took the field in technicolor jerseys emblazoned with the names of sponsors WGAL, Comcast and United Way of Lancaster County. Fans looked for shade and good vantage points, ringing around the in small clusters.
The games moved quickly and the goals racked up. Food vendors kept attendees fed and refreshed, while local nonprofits set up information booths for community outreach. An announcement of free shaved ice – provided by a Kona Ice food truck – came just in time, as the temperature continued to climb.
Despite pervasive humidity and threatening clouds, rain held off for the duration of the games. Throughout the day's second half, the nearby sound of drums lent the games a touch of drama as the African American Cultural Alliance of Lancaster's 10th annual parade revved up just down the street at Martin Luther King Jr. Elementary.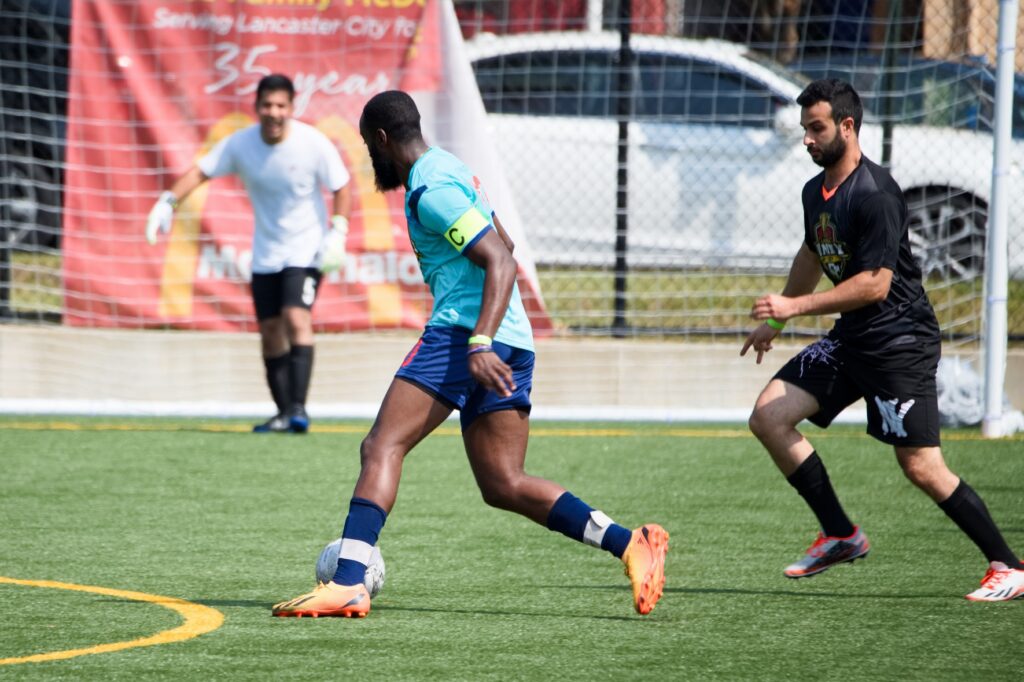 The day's results were as follows:
Group A Play
Bosnia narrowly bested West Africa, winning 5-3.
Kinya beat Ecuador 7-5 in a highly physical match.
Afghanistan won against Haiti 7-6 after a very even battle.
The Karen Team from Thailand scored 15 points to Guatemala's 4, earning them the top slot in Group A.
Group B Play
Mexico shut out team Inter South America 4-0.
Team Congo scored a dominant 9-1 victory against a short-staffed Nepal.
Peru beat Team USA 5-4.
Team Myanmar, displaying speed and finesse, won 6-3 against Team Central America.
Joanna Iheanecho came to watch her husband, Ugo, who played on the West African team. Ugo was disappointed but confident, saying "We have a good team but we're still looking for our chemistry."
The couple's daughter, Maisie, was unfazed by the loss: "She gets most excited when he's off the field," said Joanna. "She also got her first shaved ice and she loved it."
Slideshow
Fayra Molina explained that many members of Team Ecuador are each other's friends or family members and have been playing soccer together since they were kids in their home country. Now they have regrouped for the Unity Cup; she described it as a full-circle moment.
Jamie Beth Cohen came out to support her husband Samuel Schindler, who is volunteering as a referee. When asked if she was worried about animosity directed at her husband, she chuckled. "I think the teams are taking their playing very seriously and that reffing is a very hard job. But I'm not worried at all, I'm very excited."

Before the games commenced, a slate of speakers praised the efforts of organizers Church World Service and Lancaster Rec, including state Rep. Ismail Smith-Wade-El and Mayor Danene Sorace.
Bill Salvatore, who helped start Philadelphia's Unity Cup, was happy to have Lancaster join the growing number of cities and regions with Unity Cups. He praised Parks and Recreation employees as the hardest working members of government.
The next round of play continues this Saturday at Clemente Field.
Photos