Celso Mesias recalls seeing "el rey Pele" – Pele the King – play in Lima when he was 6 years old.
That core memory, along with Peru's World Cup performances in 1970, 1978, and 1982, turned Mesias into a lifelong soccer player and fan.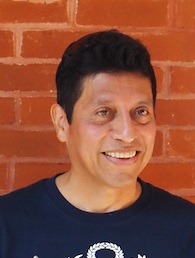 Mesias will have a chance to show off his own soccer prowess beginning this weekend. He is captain of Team Peru, one of 16 teams competing in Lancaster's Unity Cup tournament.
Organized by Church World Service and the Lancaster Rec, the Unity Cup features teams representing Lancaster's refugee and immigrant communities.
"Why do we elevate sports stars that play European soccer but not our neighbors?" said Heather Dighe, the Lancaster Rec's executive director. "We want to celebrate these Lancaster residents with incredible talents."
The tournament, modeled on the World Cup, kicks off with opening ceremonies at 9:30 a.m. Saturday at Roberto Clemente Field. Mayor Danene Sorace, state Rep. Ismail Smith-Wade-El and School District of Lancaster Superintendent Keith Miles are scheduled to attend.
The opening day is doubling as the launch of Lancaster's Welcoming Week, an initiative designed to showcase the city's status as a Certified Welcoming City.
The first day's games will take place from 10 a.m. to 2 p.m. Concurrently, a family-friendly Community Festival will take place on the grounds nearby.
Games will continue over eight weeks. Teams of six will play with a modified rule set including a shortened field, no offsides, and unlimited substitutions. The rules, designed for recreational leagues, should also serve to keep things exciting for spectators throughout the tournament's run up to the final, scheduled for Nov. 4.
The winners of the tournament will receive the Unity Cup, a trophy due to be presented at Tellus 360 during a victory banquet.
Lancaster 2023 Unity Cup: Teams and team captains
Group A
Afghanistan (Hasan Qurbani)
Ecuador (Xavier Molina)
Rwanda (Faustin Mucunguzi)
Karen [from Thailand and Myanmar] (Chri Eh)
Guatemala (Rufino Francisco)
Haiti (Christopher Jacquet)
Bosnia (Adnan Pasic)
West Africa (Thomas Sengeh)
Group B
Democratic Republic of the Congo (Benjamin Emmanuel)
Mexico (Jaime Guzman Gonzalez)
United States (Eliot White)
Central America (Hector Villalobos)
Peru (Celso Mesias)
Inter-South America (Jair Minaya)
Myanmar (Dal Pi)
Nepal (Deepash Chhetri)
In addition to fostering connections within and between refugee and immigrant communities, organizers see the tournament as an opportunity to recognize local prowess on the soccer pitch.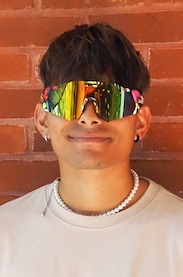 Deepash Chhetri, captain of Team Nepal, says, "I'm really excited to play against Peru and Ecuador. I love the South American playing style and I want to see what they've got."
Chhetri is excited to showcase the youngest members of his team, high school students who he hopes will get offered an opportunity to play on a club team. He admits to being worried about Team Myanmar, who have bested the Nepalese team a number of times in practice.
Team Peru's players range in age from 21 all the way to 65. Team Captian Mesias' mother will serve as Team Peru's madrina, or godmother – an honorary role that is a mixture of cheerleader and good luck charm.
Lancaster is among a growing group of cities and regions hosting Unity Cup tournaments, including Cincinnati, Boston and Philadelphia, which hosted its first Unity Cup, an initiative of Mayor Jim Kenney, in 2016.
That same year, Omar Mohammed of Church World Service hosted an informal refugee and immigrant soccer tournament. It grew steadily until the pandemic put a stop to it. The Unity Cup represents its revival. Church World Service and the Lancsater Rec aim to make it an annual event.
"The partnership with Lancaster Rec has helped to expand the tournament and make it more legitimate," Church World Service spokeswoman Rachel Helwig said. "I anticipate a high-quality experience for everyone."
Dal Pi, Team Myanmar's captain, became acquainted with Church World Service when he was asked to do interpretation for other members of his community.
"Growing up in Kalaymyo, a small town in northern Myanmar, there was usually only one kid who owned a soccer ball," he said. "So we would play until he or she wanted to go home."
Now he coaches the junior varsity soccer team at Lancaster Mennonite, his alma mater. He has heard a lot about the team from the Democratic Republic of the Congo, but is not discounting anyone – "Everybody's really good."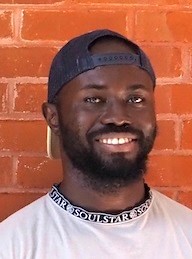 Thomas Sengeh, captain of the West African team, sees the trophy in his team's future: "Quite frankly, I'm not worried about any other teams. The West African Team is taking this trophy home."
Sengeh, who hails from Sierra Leone, didn't realize how many other West Africans lived in the area until he began to build a roster.
"Lancaster has a lot of diversity, but you don't necessarily see it because everyone operates in their own microcosm. So I don't see Unity Cup as just an opportunity to represent West Africa per se. It's a way to really come together."
Eliot White is the captain of Team USA. He sees the tournament as a way to defuse some of the tension in national politics at the moment, especially around the topic of immigration.
"For us as the U.S. team, we're not so much celebrating where we came from as much as the fact that the whole tournament itself is the American way. The refugee and immigrant population of Lancaster make it stronger.
"Participating in the tournament is an honor because you get to say to these folks, 'We're happy you're here. Welcome!'"