"There is a fundamental value in standing for justice for everyone," Marc Lamont Hill said.
Hill, the host of BET News, was the featured guest at Monday morning's 35th annual Rev. Dr. Martin Luther King Jr. Breakfast. Held at Millersville University's Student Memorial Center, it centered on the question "… And How Are the Children Now?", a theme adapted from a traditional Masai greeting.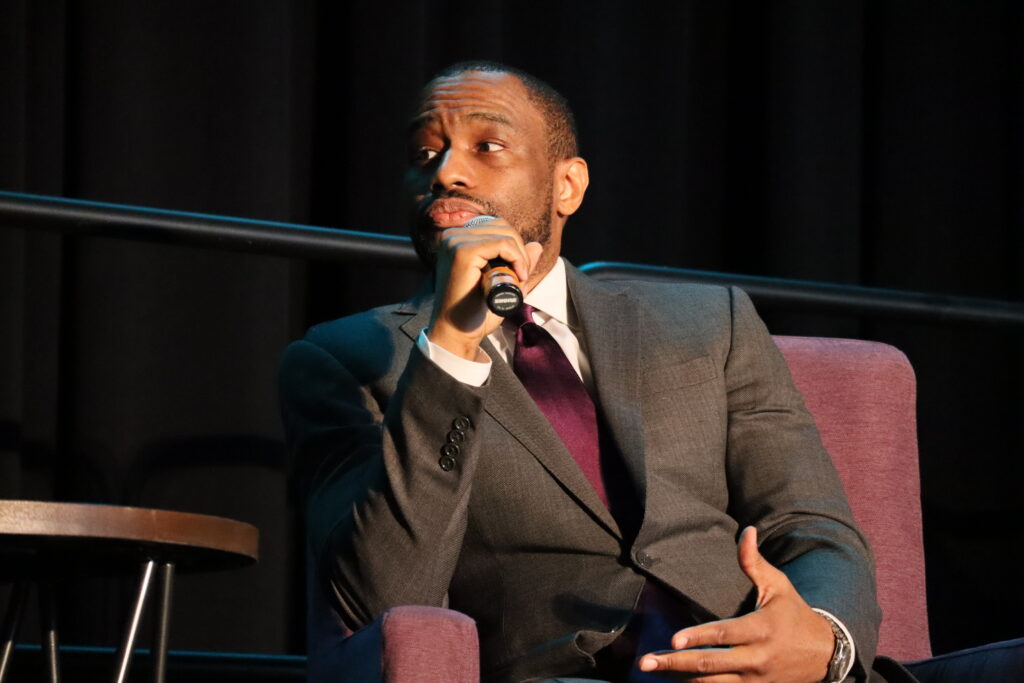 Hill previously spoke at the annual event five years ago. This time around, instead of a speech, he engaged in a spirited dialogue with Vanessa Philbert, CEO of Community Action Partnership of Lancaster County. CAP is the parent organization for Crispus Attucks Community Center; the MLK breakfast is Crispus Attucks' largest annual fundraiser.
Hill told Philbert he became aware of race and racism in elementary school. Some of it was through direct experience: Being pushed into the bushes and called a racial slur in the second grade, seeing women clutch their purses when he got on a bus.
His awareness increased when he learned to read, and realized that the all-White world of Dick, Jane and Spot bore little resemblance to his own surroundings. In fact, Black people weren't represented in any part of his school curriculum.
"I had to wonder, what's wrong with me?" he said. "That's when it started to matter."
Philbert told Hill about the Lancaster County Racial Equity Profile, developed over the past 18 months and released last week. She shared three of its findings with him:
That child poverty is 9% among White families in Lancaster County, versus 33% for Latinos and 34% for Blacks;
That Black life expectancy here is 75 years, versus 80 for the county population as a whole
That county GDP could increase by $1.9 billion if all ethnic groups had the same earning power as Whites.
"What does that say to you?" she asked. "What should we be doing here?"
Those disparities are seen nationwide, Hill said. They reflect America's failure to acknowledge a crucial part of King's vision: The imperative to invest in poor and marginalized communities.
Americans are selective in how they remember King's "I Have a Dream" speech, Hill said. They remember the inspiring conclusion, when King envisions a world in which people are no longer judged based on skin color, but "that part of the dream doesn't have a budget attached to it."
They tend to forget the earlier sections, when King accuses America of failing to live up to its ideals in its treatment of its Black citizens, of defaulting on the "promissory note" of the Declaration of Independence and Constitution.
King, Hill said, believed that America owes its marginalized communities more than formal equality: Those on top have a duty to help the vulnerable and marginalized, and that means underwriting the things they need to thrive and achieve stability.
Child poverty is a moral crisis, Hill said. So are life expectancy rates and maternal mortality rates that differ sharply by race, as America's do.
"The pre-existing condition is white supremacy, and capitalism, and labor exploitation, and medical racism," he said.
"… If we're to live out King's dream," he continued, "it's not enough to have the optics of diversity, equity and inclusion. We got to commit to it. We got to make the Word flesh. And that comes with a budget. That comes with investment."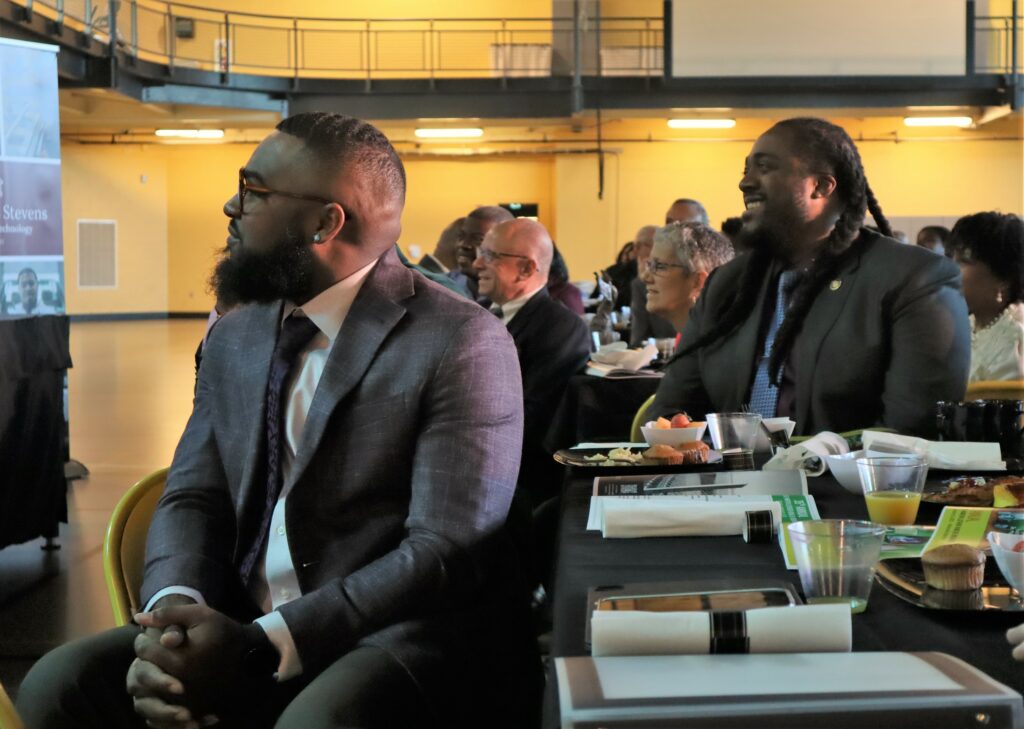 Philbert wrapped up the interview by asking a series of rapid-fire personal questions: Hill's favorite comfort food (gummi bears), his choice for the NBA's greatest player (Kareem Abdul-Jabbar), which song in the soundtrack of his life would be playing now.
That last question stumped Hill, but only momentarily. He named "As," by Stevie Wonder, because it's a song about love.
Love, he said, was the strategy King chose, not because it was the only option, but because it was the only redemptive one.
"The idea of loving your way through this crazy, violent, ugly, absurd world is an incredibly challenging, but ultimately rewarding thing," he said.
As for himself, Hill said, "I love this world enough to know that every single person in this world is entitled to good love, healthy choices and second chances."
If we work to provide those opportunities, he said, "we'll be in the spirit of Dr. Martin Luther King Jr."