The Lancaster County Planning Department, considers the potential redevelopment of the area around Amtrak's Lancaster train station to be "one of the most important projects in the community," Michael Domin said Friday.
Domin, principal planner with the department's Land Use & Transportation Team, was speaking at the Hourglass Foundation's First Friday forum, discussing the agency's vision for revitalizing the station's environs through transit-oriented development. This spring, the department released a draft plan intended to serve as inspiration for the many stakeholders who would be involved.
It depicts the station surrounded by several dozen new buildings up to five stories tall, primarily mixed-use complexes with ground floor retail and residential units upstairs. Landscaping and streetscaping would create a pleasant environment for pedestrians and bicyclists while increasing overall traffic safety.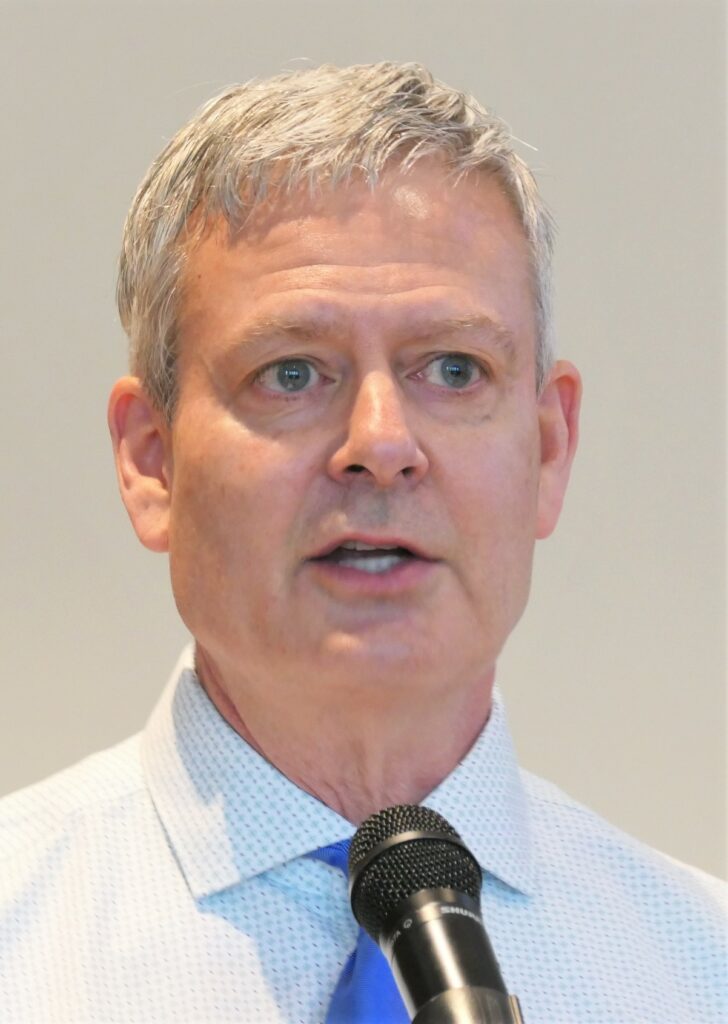 Moving in that direction would yield multiple benefits, Domin said, all of them advancing the goals outlined in places2040, the county's comprehensive plan.
Crucially, it would increase housing density, helping to solve Lancaster County's housing crunch and reducing the development pressure that is threatening so much of the county's beautiful farmland and open space.
Lancaster County isn't hitting its housing density targets, Domin said, but it needs to start doing so, or development will spill out beyond its urban growth boundaries. Areas like the one around the train station are key to keeping that from happening.
Creating dense, walkable development around the station, meanwhile would take advantage of its potential as a transportation hub, with train and bus trips replacing trips by car.
Domin admitted the challenge of redeveloping the station vicinity is daunting. There are more than 40 landowners, including Amtrak and PennDOT. The layout and buildings in the department's plan are illegal under current zoning, and allowing them would require harmonizing between the two municipalities that share jurisdiction, Lancaster city and Manheim Township.
The first step, Domin said, would be for the city and township to approve the plan. If they do, they would then create an intermunicipal committee to overhaul the area's zoning, most likely by creating a single "overlay" district with the same rules on both sides of the city-township border.
Joining Domin was Ben Lesher, founder and president of Parcel B Development Co. He spoke about the Yards, the $59 million, 226-unit apartment complex that Parcel B is planning at the intersection of Lititz Pike and Marshall Avenue, a stone's throw east of the Amtrak station.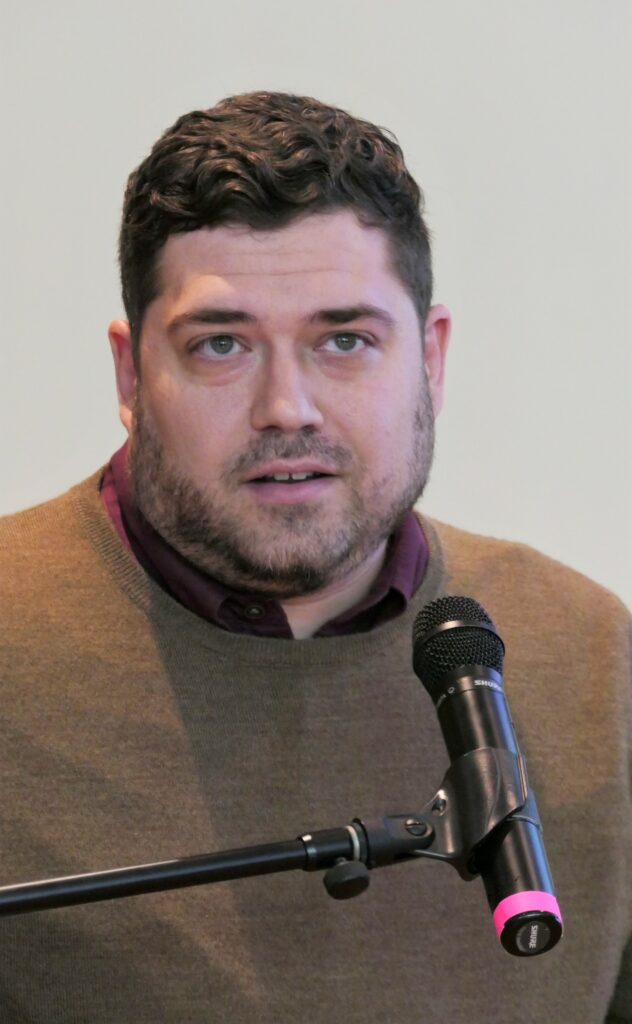 As he did in a February presentation at Hub 450, Lesher emphasized the cost considerations and tradeoffs involved in development. Every requirement a municipality imposes on a developer, however well-intentioned, comes with a cost, and those costs add up, he said.
During a Q&A, one audience member questioned Domin and Lesher sharply about traffic. It's already horrendous, she said, and adding even a moderate amount of commercial development around the train station would make it that much worse, even if many people nearby walk or bike.
Domin reiterated the goal of promoting walkability and public transit, saying that ultimately, it would be up to developers to work out project details and logistics.
Asked about Amtrak's role, he said it has been involved, but that it does not see Lancaster as a destination station per se.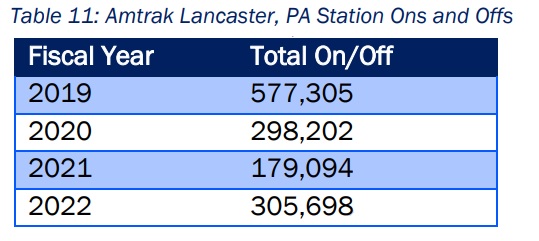 Amtrak' ridership dropped sharply during the pandemic and has yet to return to pre-pandemic levels. While the Planning Department is bullish on the potential for increasing ridership here, Amtrak is not, projecting flat numbers for the foreseeable future.
I'm hoping they're wrong," Domin said.
To remedy a parking shortage, PennDOT is building a 250-space lot north of the train station. The Planning Department would rather see a garage, Domin said, in accordance with the goal of higher density, but "it is what it is."
Garages are challenging for developers because they're so expensive, Lesher said: Building a parking garage at the station is likely not feasible without a public-private partnership.
The Lancaster Parking Authority could be a partner on something along those lines, Domin said. Meanwhile, PennDOT does remain open to the idea of building a garage eventually.