(Editor's Note: United Way of Lancaster County is raising money through its Project SOS initiative to assist households displaced by the July 17, 2022, Motel 6 incident. To donate, click here. For more information, email campaign@uwlanc.org or phone (717) 394-0731 and press 4 for resource development.)
The Lancaster County commissioners took a few moments at the start of their work session Tuesday morning to recognize the many staff members from county agencies and local nonprofits who helped long-term residents of the Motel 6 on Lincoln Highway East find new places to live after the sprinkler system flooded the building last month.
It was "an example of a community coming together in a time of crisis," Chief Clerk Larry George said of the multi-pronged response that began on the evening of Sunday, July 17.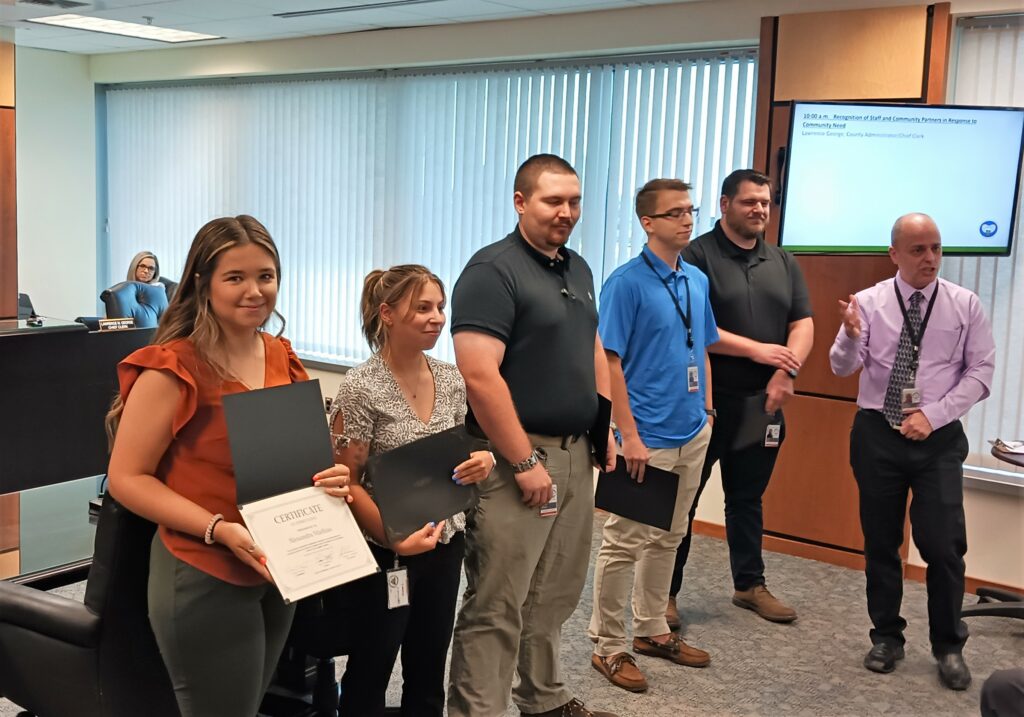 Of the more than 100 people staying at the hotel when the incident occurred, 65 needed "some form of assistance" in finding housing, George said.
Two dozen of them were given temporary shelter at the Lancaster County Public Safety Training Center, where a temporary shelter was set up the evening of the incident. It stayed open until the following Thursday morning.
Case workers helped individuals find new housing, in some cases reconnecting them with family members as far away as New York City. Arrangements were made to house numerous pets so they could be kept with their owners.
"It was a tremendous amount of collaboration and cooperation and partnership," County Commissioner Ray D'Agostino said.
George said department leaders were planning to meet Wednesday to analyze the operation with an eye to enhancing future preparedness.
Organizations recognized for their role in the Motel 6 emergency rehousing response
Lancaster County agencies
Behavioral Health & Developmental Services
Controller's Office
Emergency Management Agency
Facilities Management
Office of Aging
Redevelopment Authority
Public Safety Training Center
Sheriff's Office
Veterans Affairs
Other
American Red Cross of Central PA
Lancaster EMS
Homeless Coalition
Tenfold