About two dozen people are being housed in a temporary shelter at the Lancaster County Public Safety Training Center after the sprinkler system at the Motel 6 on Lincoln Highway East flooded the building Sunday afternoon.
Outreach workers with Tenfold, Mid Penn Legal Services, the Office of Aging and the Lancaster County Homeless Coalition are helping coordinate services and find new lodging, Lancaster County Redevelopment Authority Executive Director Justin Eby said Monday.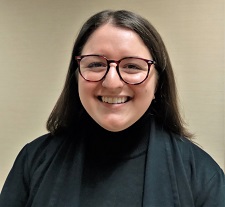 In all, about 120 people were displaced, said Violet DeStefano, Lancaster County Health and Medical Preparedness Coordinator. The Motel 6's short-term guests were mostly able to return home, and some long-term residents were able to find shelter on their own.
Long-term residents occupied some 10 to 15 of the 87 units that were rented as of Sunday, a motel employee said.
Lafayette Fire Co. responded and assumed incident command when the emergency call came in at around 4:30 p.m.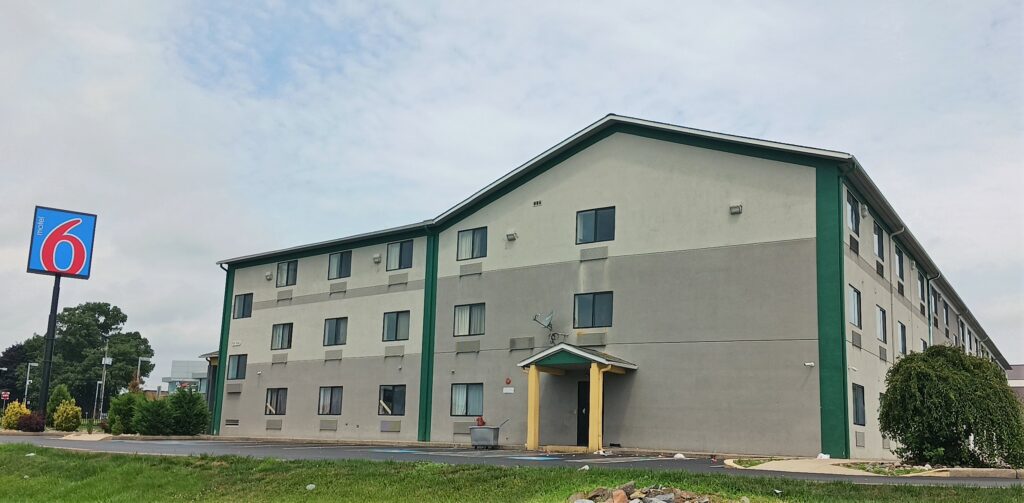 Initial reports indicated there might be fire on the third floor, but no fire was found, nor was there any evidence anything had burned, Lafayette Capt. Dylan Leed said.
Emergency responders quickly evacuated the building, including carrying out several individuals with limited mobility. Responders set up temporary tents on site, DeStefano said.
Fire departments from Manheim Township, Lancaster, Gordonville, Ronks, Bird-in-Hand and Witmer assisted Lafayette, Leed said.
"Once we realized the scale of the event," Lancaster County's Emergency Management Agency and the Central Pennsylvania Red Cross worked together on a shelter plan, DeStefano said.
Shultz Transportation provided two buses to transport individuals to the Public Safety Training Center, where cots were set up in the training bay. The Red Cross is overseeing the shelter and providing meals, said Carolyn Bixler, a Disaster Action Team responder.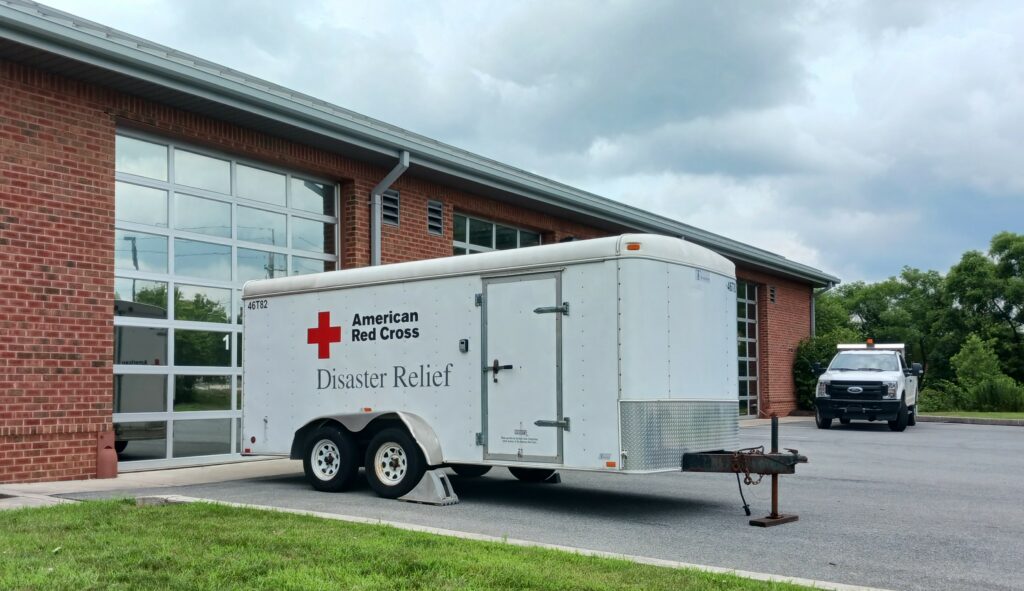 DeStefano said outreach workers hope to have all shelter occupants placed in housing by Wednesday evening.
Officials did not immediately have word on what led to the sprinklers being triggered. The investigation is ongoing, East Lampeter Township Manager Ralph Hutchison said. (Update: Hutchison said Tuesday evening that investigators had ruled the cause "undetermined.")
There were no injuries. One individual was transported to Lancaster General Hospital due to a pre-existing condition, and another due to an asthma attack triggered by stress, DeStefano said. A second panic attack was treated at the scene.
No damage estimate was available. The Motel 6 staff had called a local disaster restoration company, but it had not yet arrived late Monday morning. The township has condemned the building as unfit for habitation until the water damage can be remediated.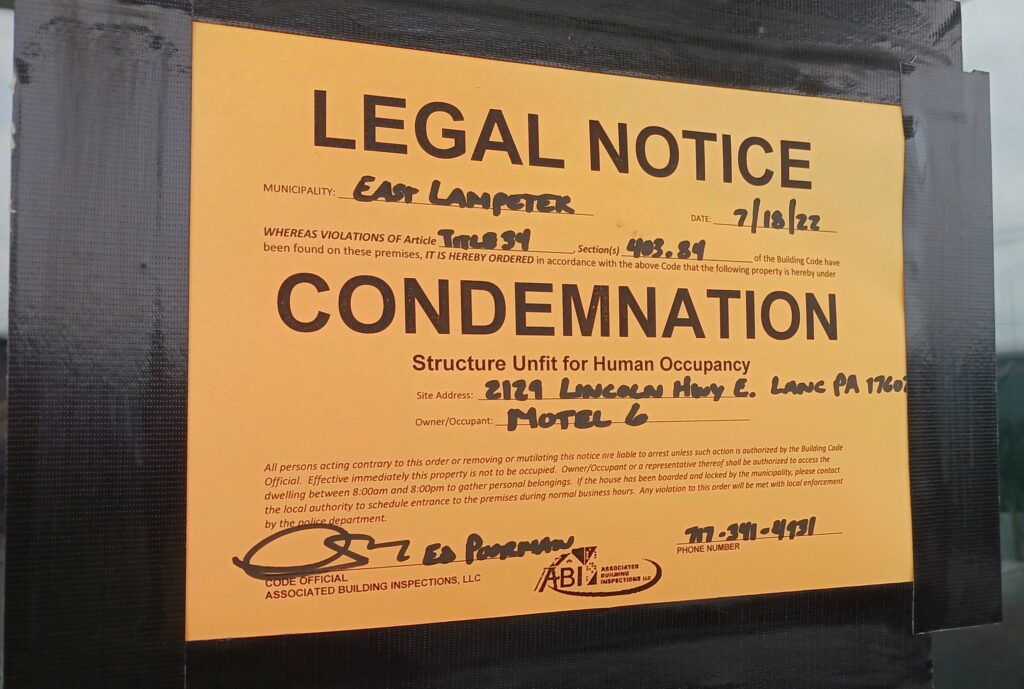 Three of the households at the Public Safety Training Center were staying at the Motel 6 through the Emergency Rental Assistance Program, Eby said, as were a couple of other households who spent Sunday night with family or friends.
Earlier this spring, as many as 95 households were staying at local hotels through the federally funded program, which pays rent for eligible households impacted by the pandemic. That number has since dwindled to around 20 or so, Eby said.
As is the case in much of the country, Lancaster County's housing market is extremely tight, leading to the use of local hotels as safety valves for households unable to secure other housing options.
While county emergency staff train for large-scale displacements like this, they're relatively rare, DeStefano acknowledged. She joined the county about a year and a half ago; this is the first such incident during her tenure.
Project SOS
United Way of Lancaster County is raising money through its Project SOS initiative to assist displaced former Motel 6 residents. To donate, click here. For more information, email campaign@uwlanc.org or call (717) 394-0731 and press 4.