Twelve years ago this week, on July 13, 2011, Brandon Seals was shot and killed in the 200 block of Stevens Avenue, leaving behind three children, nine siblings and a large extended family.
The following year, his mother, Dorthea Seals Alexander, launched "Triumph Through Tragedy," an annual community event at Reservoir Park in her son's memory.
If you go
What: Community barbecue to raise awareness of gun violence
When: Noon to 4 p.m. Saturday, July 15
Where: Reservoir Park, 832 E. Orange St., Lancaster
Cost: Free
This year, Triumph Through Tragedy is taking place from noon to 4 p.m. Saturday. It has evolved into a community barbecue with guest speakers, live entertainment and 3-on-3 basketball games.
The lead organizers are Carin Seals and her partner, Angela Santiago. Carin Seals, Brandon's sister, joined with her mother to co-found Triumph Through Tragedy and assumed responsibility for continuing it after Dorthea Seals Alexander passed away last year. The organization officially became a nonprofit in August; Santiago is its president.
The goal on Saturday is to bring people together for a day of unity, Carin Seals said, and let young people know the community is "standing in the gap" on their behalf.
Among those participating are the faith-based group Heeding God's Call to End Gun Violence; and Lindsey Martin, who has been organizing community events to raise awareness since losing her fiance in a shooting in 2021.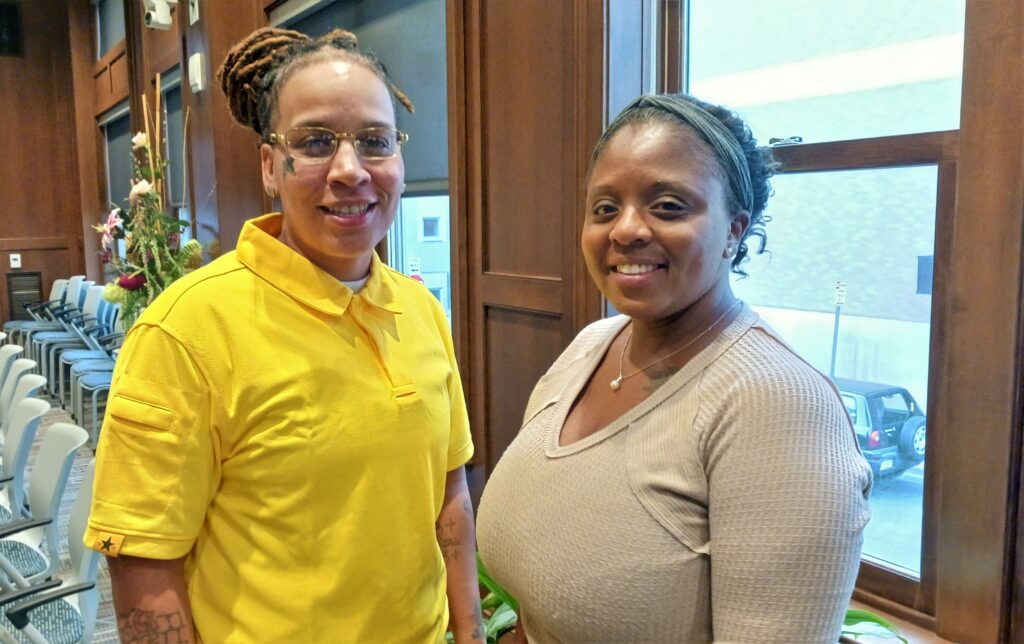 'Stop the carnage'
On Tuesday, Seals and Santiago were at City Hall to witness City Council pass a resolution calling for action on gun violence. Following the vote, council President Amanda Bakay presented them a copy.
The document cites a number of recent incidents, including the fatal shooting of a woman on North Plum Street on June 17 and the July 3 mass shooting in Philadelphia that killed five people.
"Lancastrians and residents across the Commonwealth are pleading for proactive measures to stop the carnage on our streets enabled by guns," it says.
It calls for enactment of two state bills: House Bills 714 and 1018. Bill 714 would close a loophole allowing long guns to be purchased privately or at gun shows without background checks; Bill 1018 is "red flag" legislation that would allow family members or law enforcement to petition a court to temporarily disarm an individual deemed to be an imminent threat to self or others.
Both bills narrowly passed the chamber in May, with voting largely following party lines. The House has a narrow Democratic majority, the first since 2010. The Senate has a Republican majority, making it unlikely Bills 714 or 1018 will advance further.
On HB 714, all House Democrats but one voted "aye" and all but nine Republicans voted "nay," for a vote of 109-92 On HB 1018, all Democrats but one voted "aye," and all but two Republicans voted "nay," resulting in a tally of 102-99.
A third bill mandating the reporting of lost or stolen firearms failed in the House by a 100-101 vote. A fourth bill, requiring trigger locks for long guns, was not put to a vote.