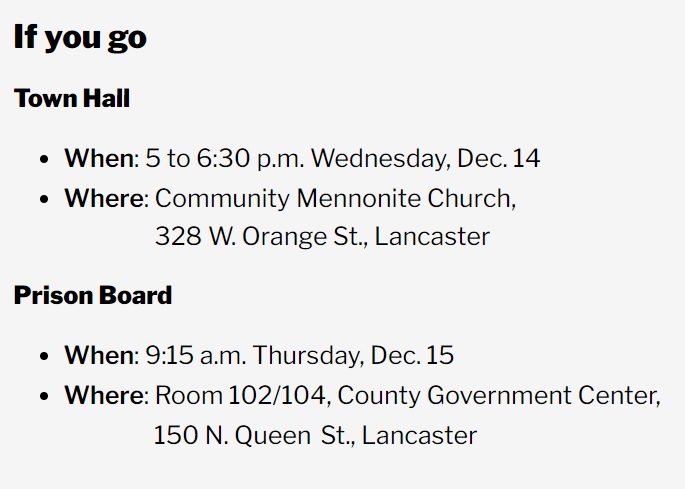 Community Mennonite Church of Lancaster will host a town hall next week on "right-sizing" Lancaster County's new jail.
The public forum will take place from 5 to 6:30 p.m. Wednesday at the church, 328 W. Orange St., Lancaster.
The following morning, the committee overseeing the design process for the new jail is scheduled to present its needs assessment to the Prison Board. The information will be used to project the number of beds the new facility should have.
That meeting is scheduled to begin at 9:15 a.m. Thursday, Dec. 15. It has been relocated to Rooms 102/104 at the County Government Center to accommodate what is expected could be a large public turnout.
This summer, Lancaster County began the process of planning the correctional facility it intends to build in Lancaster Township near the county's Central Park. It is working with consulting firm CGL, which is acting as its "owner's representative."
Local advocates say that emerging practices in criminal justice could be used to keep more people out of prison without compromising public safety, allowing the county to build a smaller, less expensive complex.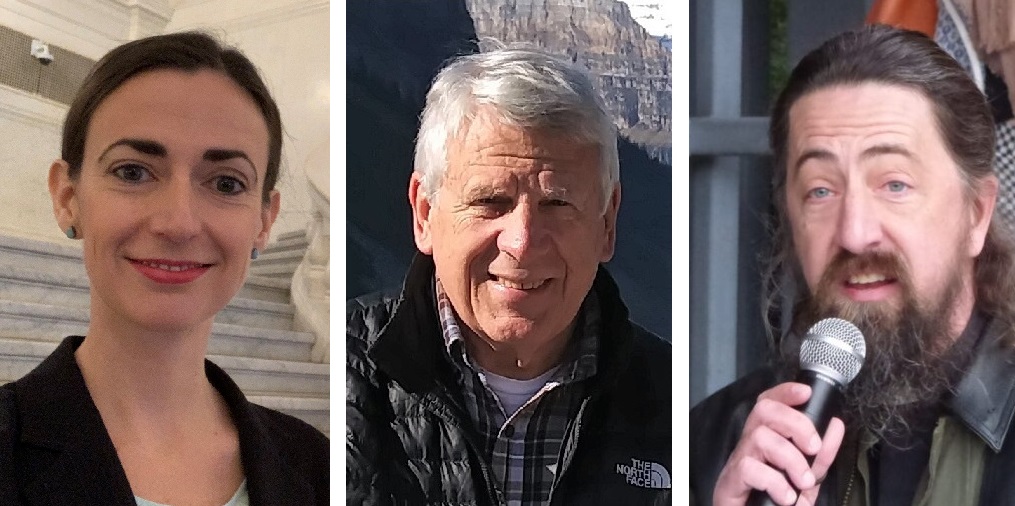 Three of them will make presentations at the Community Mennonite Church town hall:
Michelle Batt, Lancaster Bail Fund
The Rev. Jason Perkowski, Power Interfaith
Kent Kroehler, Have a Heart for Persons in the Criminal Justice System
Their talks will be followed by a panel discussion.
CGL recently completed a needs assessment for Berks County's new jail, which is available on the Berks website. It recommended 960 beds.
Since then, the Berks commissioners have slowed down their planning process in order to study other corrections systems and see if their strategies could be used to reduce Berks County's needs.
Needs assessments incorporate detailed demographic and criminal justice data and projections as well as input from local stakeholders, including the court system and the district attorney's office.
Lancaster County's prison project is expected to be the largest and most complex construction project of its kind in county government history, with a price tag that could be $150 million or more.
The county held an initial public feedback session in September. There are plans for a follow-up meeting from 6:30 to 9 p.m. Wednesday, Feb. 1 at the County Government Center.