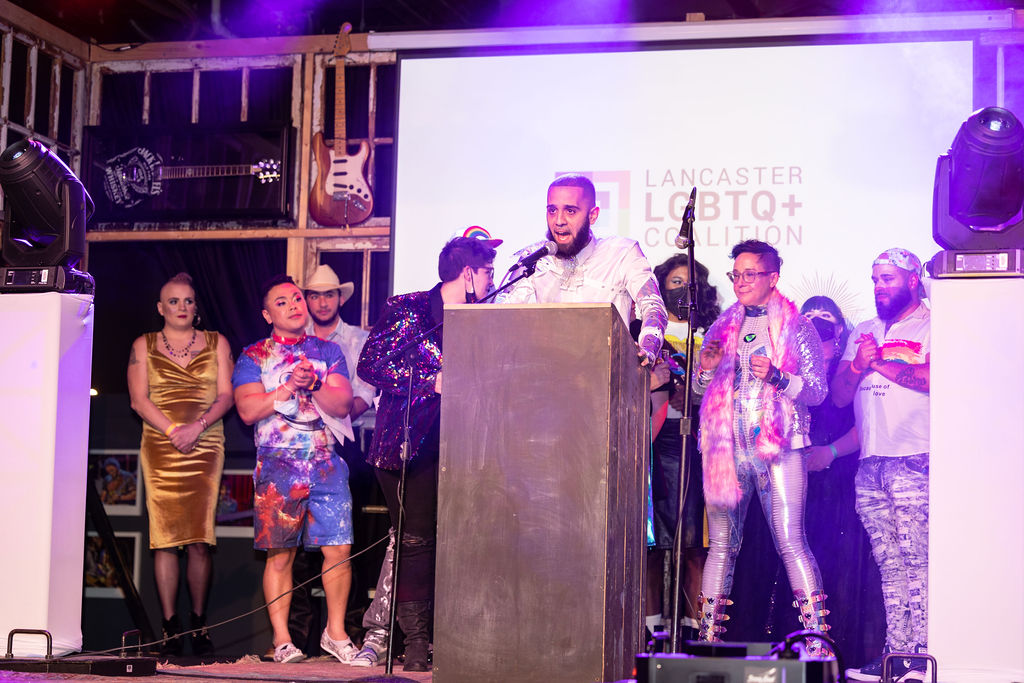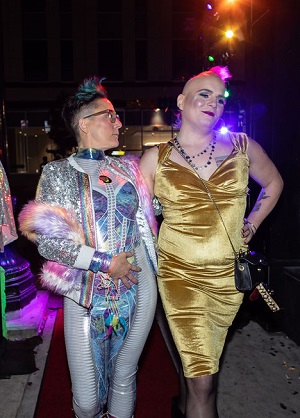 The Lancaster LGBTQ+ Coalition celebrated its first "Gayla" at Tellus 360 on Sunday, marking its third anniversary, honoring local gay leaders and setting an ambitious course for the future.
"We wouldn't be here without most of the people in this room," coalition Executive Director Karen Foley said. "Volunteers working absurd hours. Local businesses championing what true support and allyship is, in the midst of economic uncertainty of the past two years."
Formed in early 2019, the coalition dramatically expanded its services in response to the emergency of the coronavirus pandemic.
With support from the Lancaster Cares fund, it created an Pandemic Relief Emergency Fund to assist individuals with acute short-term needs.
About 70% of recipients said their main need was housing and rental assistance. That lead to the creation of HEART, the coalition's Homelessness Emergency Assistance Response Team.
HEART began as a six-month pilot program. By the time that phase concluded, all participants had obtained permanent housing, jobs, medical insurance and Covid-19 vaccinations.

2021 Lancaster LGBTQ+ Awards
The following individuals were honored at the Lancaster LGBTQ+ Coalition's Gayla:
Lascoskie Garcie-Molina Starfield Award: Rachel "Glitch" Steelheart
Cochran Roberts Incandescent Protostar Award: Max Miller
Mullen Joseph Aurora Award: Alexa Wise
Mizrahi Snovel Legendary Supernova Award: Niambi Stanley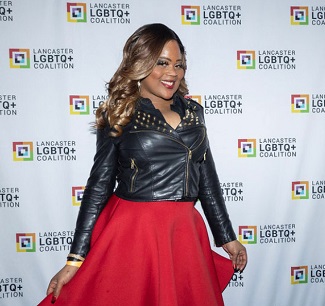 HEART is now being scaled up. The coalition has recruited a program director and plans eventually to purchase a property; in the meantime, it is expanding its inventory of available rental units.
There is an acute shortage locally of LGBTQ+ affirming housing, the Coalition said. HEART helps to offset that, providing participants with a case manager, a housing advocate, "and a network of volunteers all ready to advocate and create agency."
Going forward, the coalition is looking forward to creating central Pennsylvania's first LGBTQ+ nonprofit community hub.
"Our community hub will be a place where multiple partners — healthcare, prevention, coalition programs, et cetera — can be in one place," coalition board chair Wendy Cheesman said.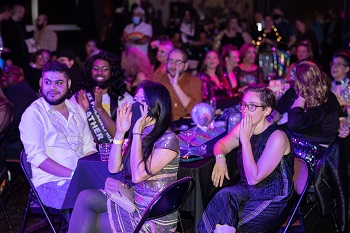 Planned components include:
The HEART SEED (Social Emotional Enrichment Development) program, offering culturally competent case management and referrals to LGBTQ+ individuals at risk or in the midst of homelessness;
The LGBTQ+ Health Consortium, in partnership with Patients R Waiting, offering research and medical referrals to LGBTQ+ culturally competent providers;
Low-cost rental space for allied nonprofits offering legal aid, health services, advocacy and more.
Sunday's Gayla culminated with a dance party. It was the coalition's biggest event since its November 2019 launch party, also held at Tellus 360, which drew some 450 participants.
"The pandemic challenged in our community in many ways," Cheesman said, "but it has also demonstrated how resilient we can be, especially when we care and support each other."