United Way of Lancaster County announced Tuesday that it has relaunched its Project SOS initiative to assist people displaced after a local motel's sprinkler system flooded the premises over the weekend.
The organization said it is seeking to raise $25,000, which would be distributed to individuals and households as grants of $500 to $600.
"The money is meant to relieve some immediate financial stress and help with daily expenses until insurance and other reparative payments can come through," United Way of Lancaster County President and CEO Kevin Ressler said.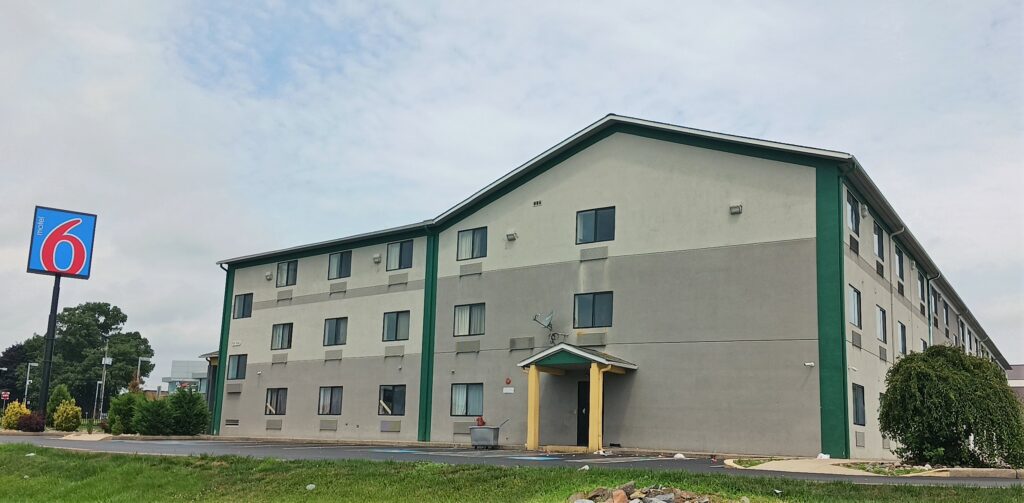 Some 10 to 15 rooms at the Motel 6, 2129 Lincoln Highway East, were reportedly being rented long-term when its sprinklers were triggered Sunday afternoon. The resulting water damage led to East Lampeter Township condemning the building until it can be remediated.
As of Monday, about two dozen people displaced from the hotel were staying at an emergency shelter set up by the Lancaster County's Emergency Management Agency and the local Red Cross at the Lancaster County Public Training Center. Local nonprofits and the Lancaster County Redevelopment Authority are working to secure them housing and other assistance.
Apex Advertising and the Lancaster County Community Foundation have announced they will donate to the initiative, United Way of Lancaster County said, adding that any excess funds raised will be kept on hand to be allocated in future emergencies.
Project SOS launched in January 2021 as a way for individuals to share their pandemic stimulus checks with their neighbors in need. In the first part of that year, it raised nearly $225,000 in individual and organizational donations.
To donate to Project SOS, click here. For more information, email campaign@uwlanc.org or call (717) 394-0731, extension 4.