Local United Way chapters and their statewide partner, United Way of Pennsylvania, must continue to reinvent themselves amid a rapidly shifting nonprofit landscape, Kristen Rotz said.
Rotz is the president of the state organization, which held its annual conference, "United and Growing," at Holiday Inn Lancaster this week. Rotz capped off the first day with a speech — or, as she described it, a "fireside chat" — on the state of the United Way network in 2023.
There are 41 local United Way chapters in Pennsylvania. Collectively, they raised $125 million in 2021, the third largest statewide total after Texas and Ohio, Rotz said.
But fundraising has changed dramatically over the past two decades. In 2002, workplace campaigns for United Way accounted for 85% of funds raised; as of 2021, that had dropped to just under half, a milestone in a long-term secular decline that shows no sign of abating.
The causes — changing workplace cultures and practices and the rise of alternative means of giving — are outside United Way's control. Local chapters shouldn't write off workplace campaigns, Rotz said: They're still a major piece of the pie. But the opportunities for growth lie elsewhere: In sponsorships, in endowments, in government grants.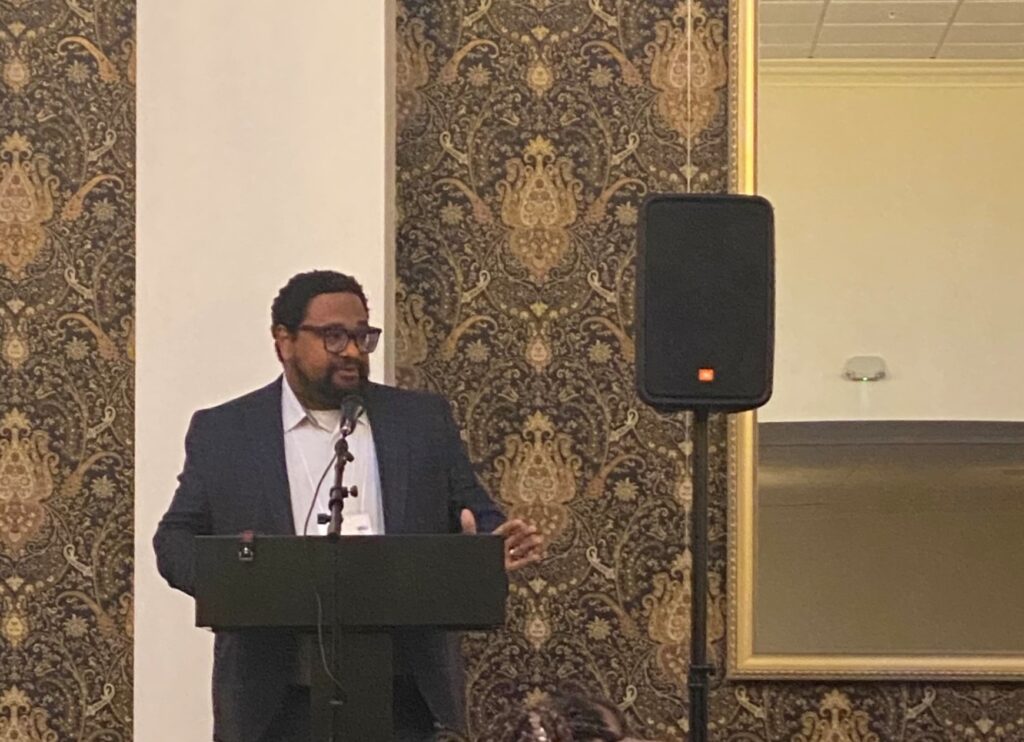 Much of the 2 1/2-day conference focused on two topics: ALICE, United Way's framework for analyzing the economic challenges of working households; and 211, its 24/7 social services referral network.
ALICE stands for "Asset-Limited, Income-Constrained, Employed." ALICE households live above the federal poverty level, but don't earn enough for economic security and are vulnerable to even slight economic shocks, let alone major ones like the pandemic. Without the massive aid provided by the federal government over the past three years, "ALICE households would not have made it," United Way of Pennsylvania Public Policy Director Phil Falvo said during United Way of Lancaster County's "Conversation About OUR Community" on food insecurity earlier this month.
United Way of Pennsylvania updates its ALICE statistics every couple of years. The latest update is coming next week, with a presentation scheduled for Tuesday at the state Capitol in Harrisburg.
As for 211, United Way is seeking $2 million in the 2023-24 state budget to build capacity and add call center staff. Meanwhile, it is working on improving the system, including adding "closed loop" functionality to better track referrals to social service agencies and the outcomes that resulted.
Rotz encouraged local chapters to stay focused on what matters: The mission. Find the inequities in your community and set about fixing them.
It's what funders want to see, she said, and "it's the right thing to do."