The Lancaster County Community Foundation is inviting nonprofits to sign up for the 2023 ExtraGive.
To take part, visit ExtraGive.org and click on the "Apply Now" button. Previous participants will be able to log into their existing profiles and update them for this year.
The deadline to apply is Tuesday, Oct. 10.
Launched in 2012, the ExtraGive is the area's largest one-day giving event. It raised $10.18 million last year and has brought in more than $92 million for more than 500 community benefit organizations since its inception.
It takes place on the Friday before Thanksgiving, which this year is Friday, Nov. 17. It runs 24 hours, from midnight to 11:59 p.m., with organizations countywide hosting events and promotions and encouraging donations.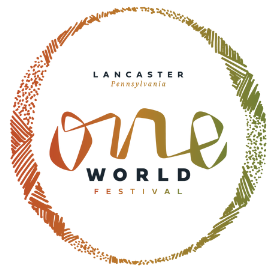 This year, ExtraGive will include the "One World Festival." Running from noon to 8 p.m. at the Lancaster County Convention Center at Penn Square, it will offer "a unified celebration of Lancaster County's generosity and cultural vibrancy," the foundation said. Attractions will include live music and dance performances, food and family-friendly activities.
It will segue into the ExtraGive Fest, running from 8 p.m. to midnight.
The One World Festival launched last year as an independent event, hosted at Franklin & Marshall College. Cultural organizations and food vendors interested in taking part in this year's edition at ExtraGive are invited to email Info@OneWorldFestivalLancaster.org.
The ExtraGive's presenting sponsors are the High Foundation and Murry Foundation.