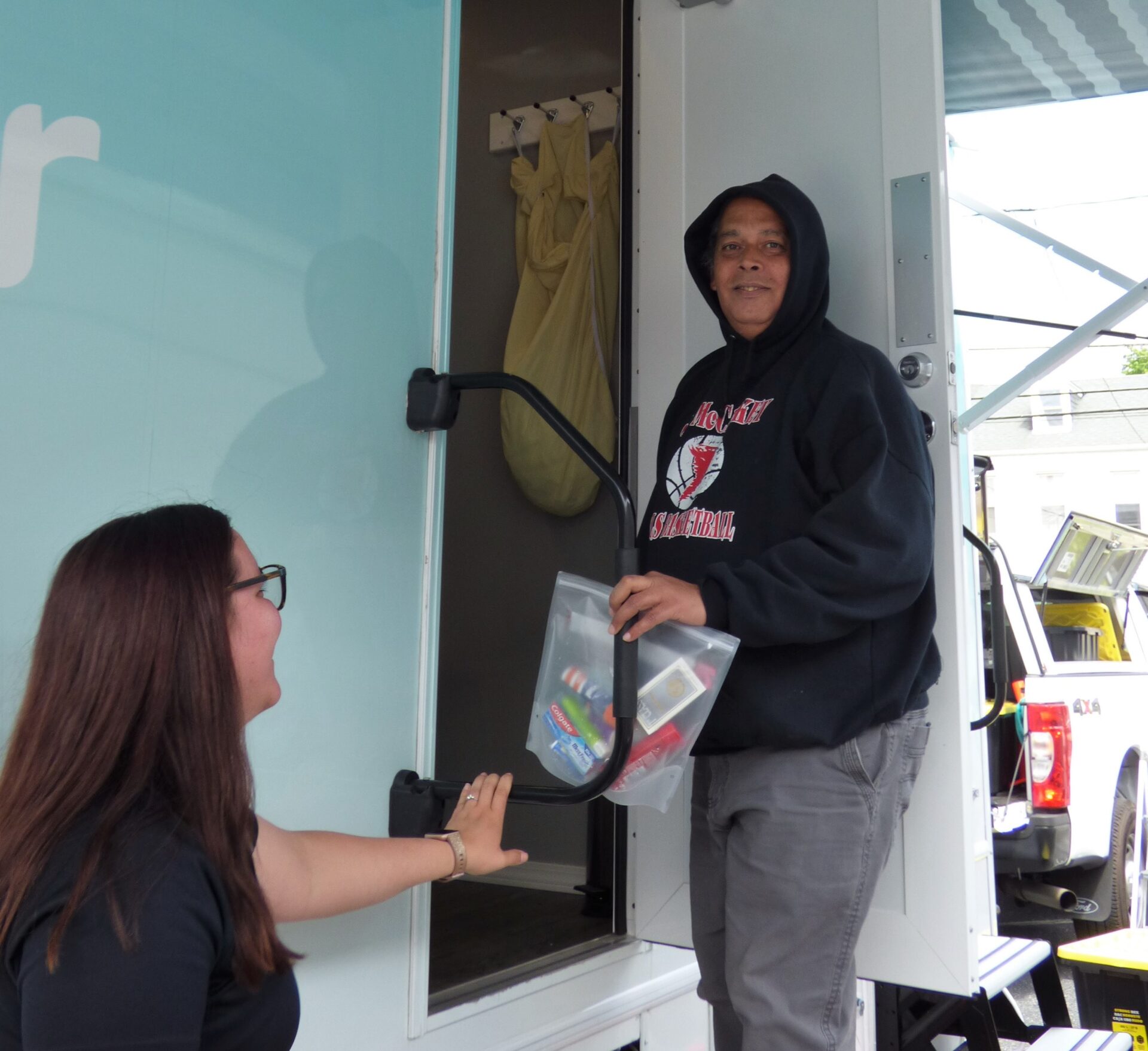 The Refresh Lancaster "mobile hygiene unit" debuted at its second Lancaster city location this week, setting up shop Wednesday afternoon outside the Lancaster County Food Hub at 812 N. Queen St.
The unit offers showers to homeless individuals, along with a suite of other offerings, including hygiene kits, medical checkups and referrals to assistance programs. It has two private shower stalls and a small office.
Related: Public gets a glimpse of 'Refresh Lancaster' mobile shower unit at open house (video)
It's intended as a low-barrier point of entry for a demographic who are frequently skittish about engaging with social services, and it seems to be working, said Alexa Morales of Lancaster Emergency Medical Services.
Morale, an emergency medical technician, is the lead individual in charge of the trailer's deployments, which she oversees with her colleague, Alix Mullins. She said they're starting to see regular customers and are building rapport with them.
Rebecca Saner, the Food Hub's program coordinator, said the organization is thrilled to partner with Refresh Lancaster. The two organization's services complement each other, she said.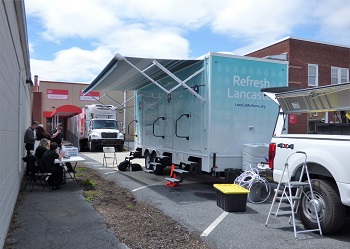 The trailer's deployments began in December. They had to be suspended in January due to maintenance issues and bad weather but they resumed in February.
In all, Refresh Lancaster has given more than 50 showers, and served more than 80 individuals in one form or another. A similar initiative in Providence, Rhode Island, deployed consistently for a year before seeing its first client, said Bob May, Lancaster EMS' executive director.
Each Refresh Lancaster deployment is two hours. Half a dozen clients stopped by during the first hour on Wednesday, with several taking showers.
Besides the Food Hub, the trailer sets up weekly at Union Community Care in Lancaster; the Columbia Shelter in Columbia; ECHOS in Elizabethtown, and CrossNet Ministries in New Holland.
The Food Hub location is an experiment: Refresh Lancaster will set up shop there weekly through June, then evaluate whether it makes sense as a permanent addition to the schedule.
The Lancaster County Homelessness Coalition and Lancaster EMS operate the Refresh Lancaster unit with support from organizations including the Lancaster County Redevelopment Authority; Penn Medicine Lancaster General Health; and United Way of Lancaster County.