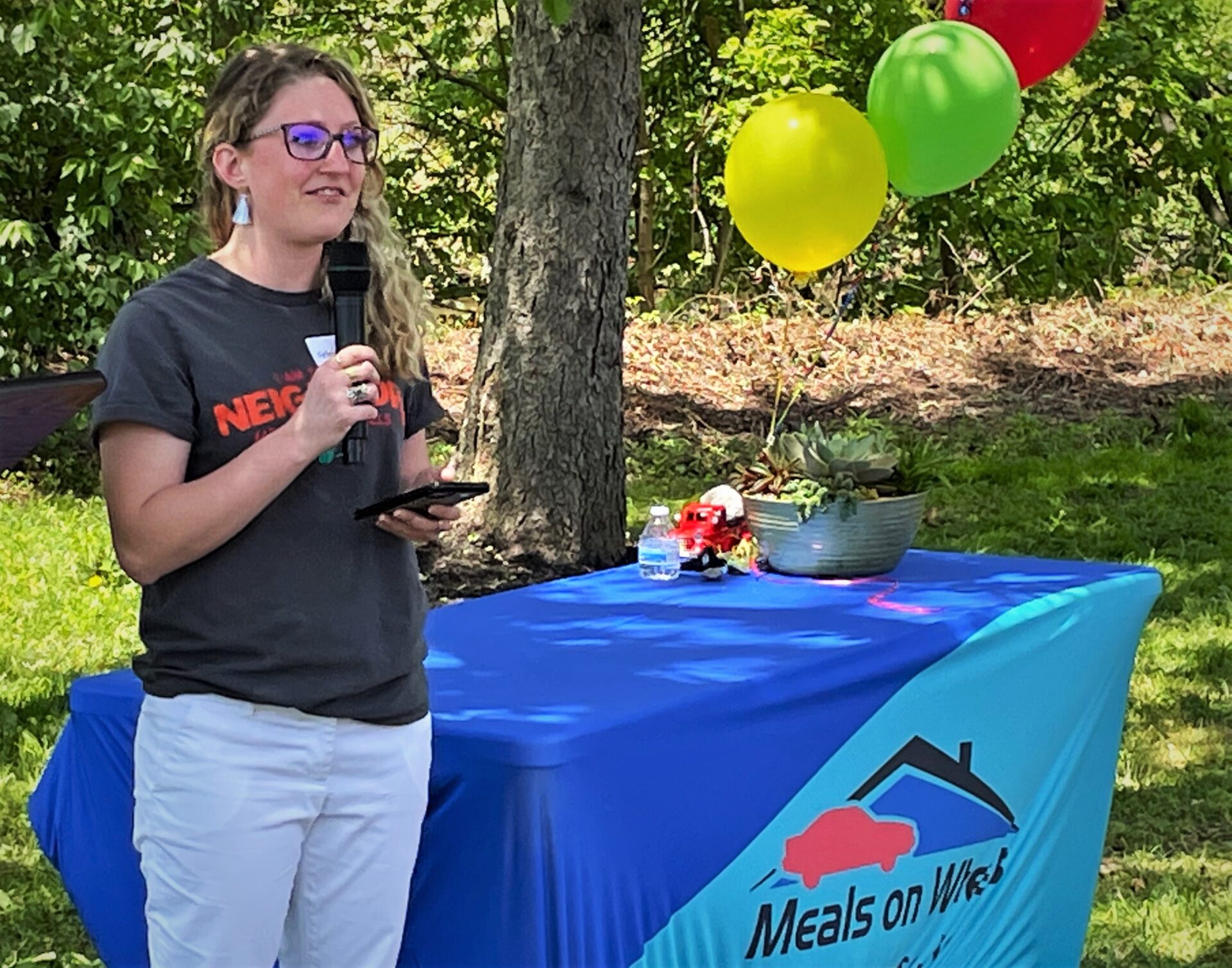 Meals on Wheels of Lancaster hosted a ribbon cutting Wednesday to celebrate its new location on Columbia Avenue.
The nonprofit moved to 1411 Columbia Ave. in October from its previous location on Manheim Pike.
Everything has been so positive," said Feleen Nancarvis, Meals on Wheels of Lancaster's executive director. "The transition was very smooth. It's fantastic to have all those people here and to celebrate getting to this point."
The new location is a retrofitted former restaurant. Its square footage is more than double the previous space on Manheim Pike.
Wednesday's event brought together long-time board members, volunteers and staff. Kevin Ressler, Nancarvis' predecessor, took part; it was during his tenure, in 2018, that Meals on Wheels acquired the Columbia Avenue property. At the end of 2019, Ressler left to become president and CEO of United Way of Lancaster County.
Since moving, Meals on Wheels has seen a more than 10% increase in meals provided. It now serves an average of 4,200 meals to 420 clients weekly.
"We are looking forward to adding more programs and to see how we can use our space to better serve the community," Nancarvis said.