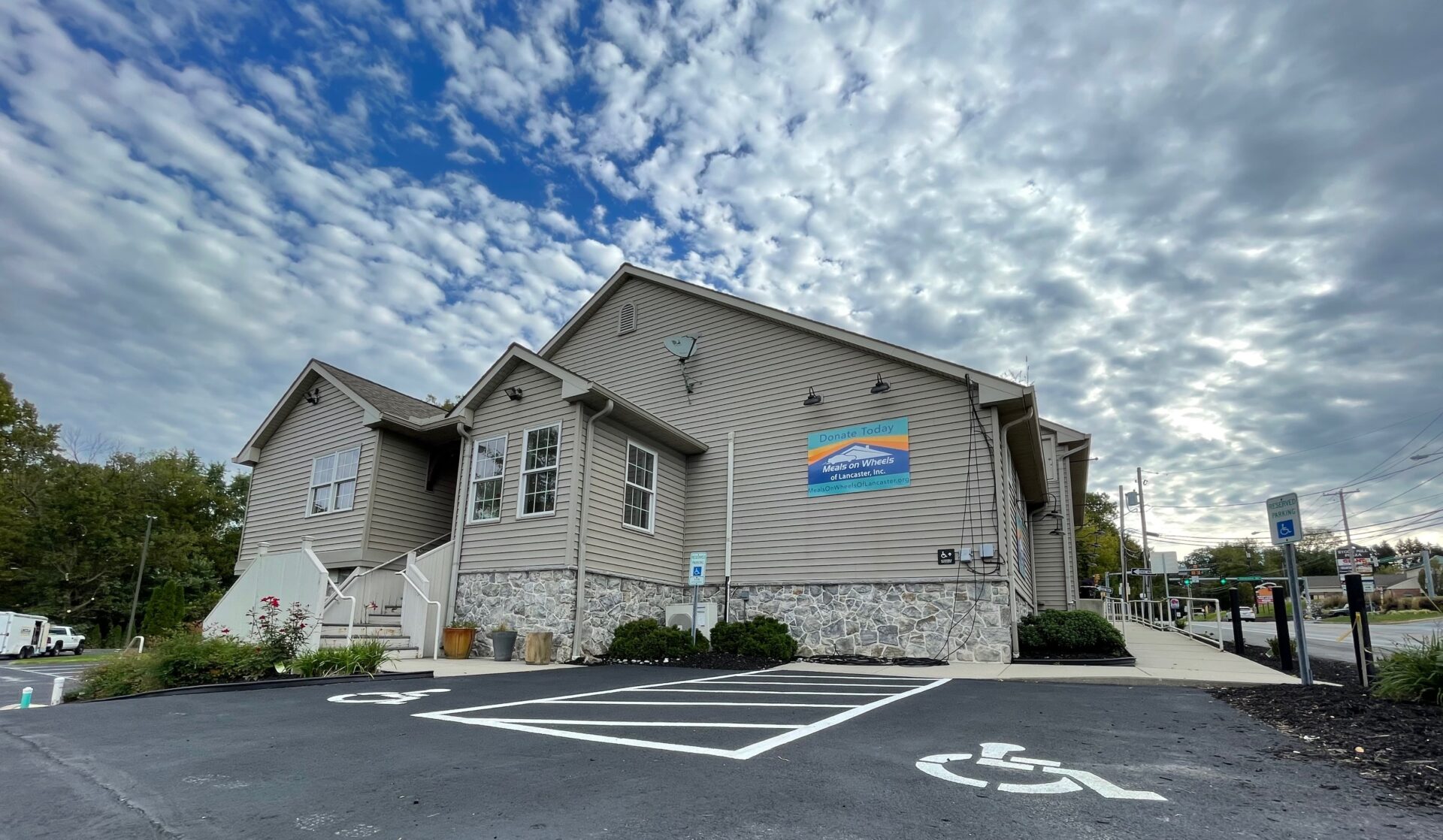 This coming weekend will be quite a whirlwind for Meals on Wheels of Lancaster.
On Friday, Oct. 1, it wraps up its last day of meal preparation and delivery from 1085 Manheim Pike, its location since 1988.
Over the weekend, equipment and supplies will be moved to its new, larger location, the former Mick's All-American Pub at 1411 Columbia Ave.
On Monday morning, operations will resume at full tilt. More than 800 meals — half of them hot meals, half of them brown-bag lunches; clients receive one of each — will be prepared and loaded into vehicles for delivery.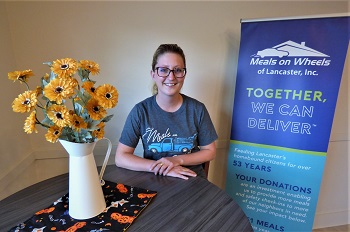 "We're excited," said Feleen Nancarvis, the organization's executive director.
"With the programmatic growth we have experienced over the last several years, especially during the pandemic, it is now time for us to move into a new home," she said.
Twice the space
The two-story building at 1411 Columbia Ave. is 5,600 square feet, more double the 2,250 square feet at the Manheim Pike location.
With Cooper Custom Homes as lead contractor, Meals on Wheels had the former restaurant's dining room converted into a lounge. The renovation retained the bar, which has several booths along one wall. The large open-plan area is envisioned as a flexible space that can be used for training, receptions, and other events, and potentially rented out.
"We're interested to see how we'll grow into this space," Nancarvis said.
The larger kitchen layout, arranged and fitted out through Clark Associates, will allow for a more efficient and logical cooking and staging process, Nancarvis said.
That in turn will allow Meals on Wheels to diversify its menu and further grow its services. The organization hopes to pilot Saturday meal service next year.
For the first time, it will be able to offer soups, thanks to the kitchen's new "tilt skillet," a piece of equipment that facilitates the preparation of large batches of pasta, soup and other dishes. Installed in one corner is another major efficiency gain: The organization's first dishwashing machine.
Much more equipment will be brought in over the weekend, including a conveyor system that allows staff to package up to 1,000 meals an hour.
Photo gallery
The office space, too, is larger, and it's brand-new. Downstairs is a secondary kitchen where sandwiches and other brown-bag meals can be prepared. It adjoins storage areas and a walk-in refrigerator and freezer.
Near the door is a staging area where racks of meals can be held for transfer into vehicles waiting outside in the capacious 50-car parking lot. Meals cooked upstairs can be brought down via a new service elevator.
Originally, plans called for building a second-floor addition that would jut out to the west, creating a sheltered carport. That idea is on hold for now, due to time and budget constraints, Nancarvis said.
Pandemic delays
The move has been several years in the making. Meals on Wheels bought 1411 Columbia Ave. more than three years ago, in May 2018, paying $550,000. The renovation cost $400,000 and the move another $25,000 or so, Nancarvis said.
Meals on Wheels client base had more than doubled in the four years leading up to 2018. It has swelled further in the pandemic, as seniors cope with caregiver shortages and — especially prior to the vaccines — balked at the potentially deadly risk of a trip to the supermarket. The organization's operating budget swelled from $800,000 in 2019 to $1.2 million in 2020, and is expected to climb further this year, Nancarvis said.
The hope had been to move in late 2018 or early 2019, but various factors delayed the transition, including the pandemic and the Lancaster city Water Bureau. The latter dug up the grounds to install the Susquehanna water main, which runs east-west through the neighborhood, traversing 1411 Columbia Ave. and adjacent properties.
In 2019, Meals on Wheels bought the 0.44-acre property just to the north for $20,000. The grassy vacant lot may eventually house a small storage building, Nancarvis said.
Meals on Wheels' renovations were suspended in spring 2020 when Gov. Tom Wolf issued his pandemic shutdown order. They started up again that summer, but proceeded in fits and starts as contractors contended with hiring difficulties and shortages of materials and equipment.
Nancarvis said she's thankful to Meals on Wheels' landlord at Manheim Pike, who provided the flexibility that allowed the organization to continue operating there as its timelines changed.
Kevin Ressler, President and CEO of United Way of Lancaster County, is the board chair of Meals on Wheels of Lancaster County and Nancarvis' predecessor as executive director. He said he's been impressed at the way she adroitly navigated the many challenges of the renovation and move.
"Feleen has been excellent in her first role as an executive director," he said. "She has empowered her team to get the day-to-day work done while she attended to the more global challenges."
About Meals on Wheels of Lancaster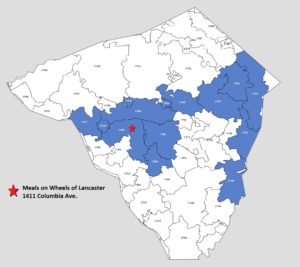 Founded in 1967, Meals on Wheels of Lancaster is the largest of nine Meals on Wheels organizations in Lancaster County.
In 2020, 868 volunteers working with paid staff delivered more than 200,000 meals along 30 routes to nearly 1,000 clients, including senior citizens, individuals with handicaps and those recovering from illness or injury.
It serves an area in and around Lancaster city, including East and West Hempfield and Lancaster Township. It supplies Meals on Wheels of Ephrata and serves Parkesburg and Atglen under a vendor contract with Meals on Wheels of Chester County.
In July, it merged with Paradise Area Meals on Wheels, which serves the areas of Paradise, Intercourse and Strasburg.
Meals on Wheels of Lancaster delivers food five days a week, with clients receiving one hot meal and one brown-bag meal per day, supplemented on Thursdays and Fridays to help them through the weekend.
The base cost to private-pay clients is $8 per day. In many cases, the cost can be covered through the Office of Aging and other state programs.