(Editor's Note: This article is part of One United Lancaster's series on United Way of Lancaster County's 2023-24 Level Up & Launch grant recipients.)
Bicycling "opens up a world of possibilities," Adriana Atencio said.
Atencio is executive director of The Common Wheel. Since 2014, the nonprofit co-op has been providing equipment, training and programming to encourage cycling.
As Atencio sees it, the well-known benefits, like health and saving money, are only the beginning. She hopes to empower children, teens and adults by getting bikes into their hands, along with the tools and know-how to fix them.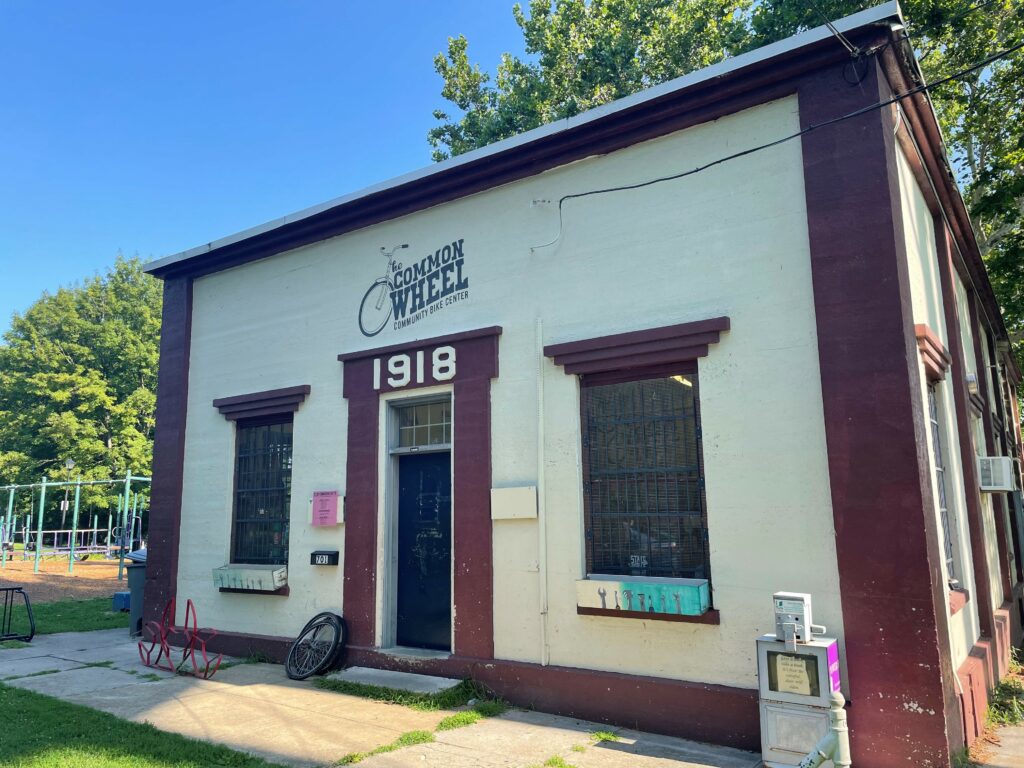 The Common Wheel has two locations in Lancaster: A co-op and donation center at the former pump house in Reservoir Park; and a shop and community center at 324 N. Queen St.
In 2024 it plans to open a third location, expanding its offerings to the residents of Columbia. United Way is supporting the expansion with a $20,000 Level Up & Launch grant.
The Columbia location is the former Lazy K Lounge at 137 Locust St. The building's owner is Don Murphy of Cimmaron Investments, whom Atencio calls a great champion of Columbia's revitalization.
The building is just a few blocks from the Northwest Lancaster County River Trail trailhead. The 14-mile asphalt path runs alongside the Susquehanna River and is a favorite among cyclists.
Tourism and recreation are contributing to the revitalization of Columbia and its neighboring riverside communities. Columbia is excited for the Common Wheel to join its growing ecosystem of sports outfitters and related businesses, Atencio said.
She is looking for input and involvement from community members in Columbia as plans proceed. She hopes to recruit Columbia High School students to help in the buildout.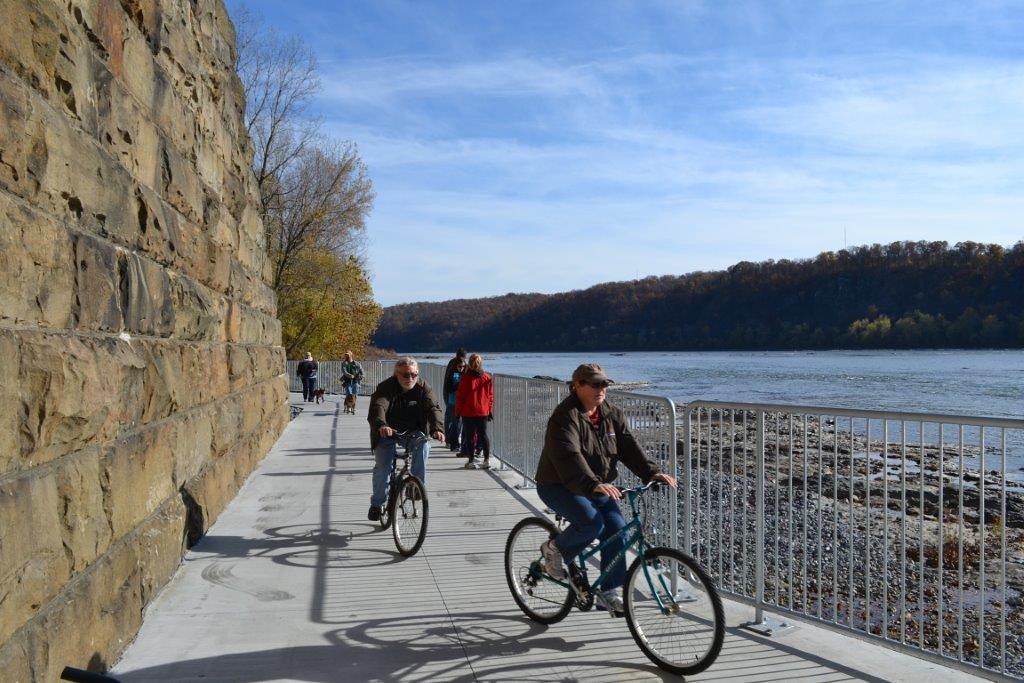 "This fits with our apprenticeship model," she said. "It's a real-world project that can go on their resumes before they even graduate."
For young people, especially, bicycles can change lives, she said. Students can ride bikes to school instead of walking, allowing them to catch a few minutes' extra sleep in the morning; after school, they can ride to sports practice or a job.
The Common Wheel cultivates young cyclists with programs like the Spring Bike Fling, through which many children receive their first bicycle. This year 127 bicycles were given away.
Older kids, ages 11-21, can enroll in Earn-a-Bike program, in which they learn the basics of bicycle repair by assembling one. At the program's completion, the participant get to keep the bikes they have been working on and are encouraged to volunteer in the program and help others. Many participants are fully exempt from the program's tuition.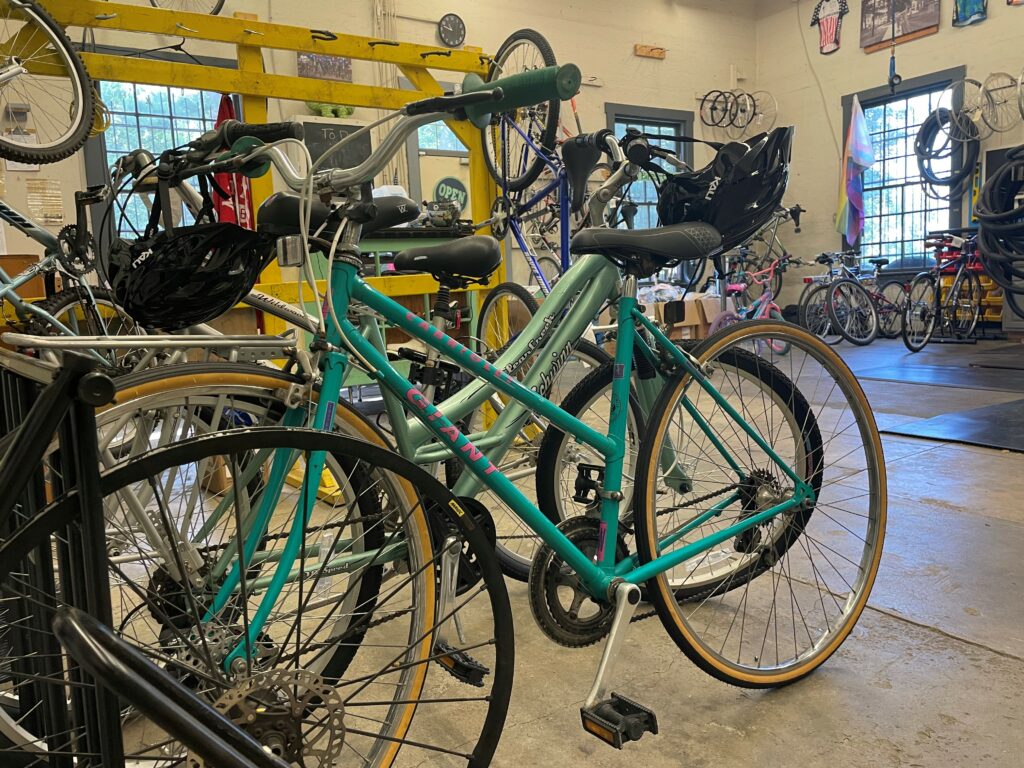 The Youth Bike Workshop, an open program taking place every Wednesday, provides shop space and tools for kids to work on their bikes. Used parts are available at steeply discounted prices. The Common Wheel reports that in 2022, more than 300 kids were able to complete $10,000 worth of repairs through the program.
The Bikes for All program helps people from marginalized groups secure access to bicycles: Refugees, the recently incarcerated, individuals with low incomes. Support comes from the Steinman Foundation. This year to date, 14 such bikes have been provided.
Queers & Gears, an affinity group, provides a venue for members of the LGBTQ community to connect through the world of cycling.
Atencio strives for equity at the Common Wheel, not only in its programming but in the management of the organization itself. She happily touts the recent hiring of two new leadership positions: program managers, both women.
"That's almost unheard of in the bicycling industry," she said. "You hear from a lot of people that most cyclists you see are MAMILs – Middle Aged Men In Lycra – but that's just not true!"
In the future, Atencio plans to set up a "library" of equipment for people to borrow, especially for those interested in "bikepacking," overnight camping on a bicycle. Much of the gear is highly specialized and expensive. By providing a way to rent those items, Atencio hopes to encourage people to enjoy the outdoors in new ways.
Atencio is vocal about the need to make roads and streets more welcoming to non-motorized forms of transportation.
"I get that not everybody can give up a car," she said. I drive a car sometimes. "But the goal is to figure out ways to make our cities and towns a little healthier and a little wealthier for everyone.
"That could mean walking, or eliminating trips altogether and choosing to do something that's maybe a little slower … and maybe a little more enjoyable."